Below is a list of quick links to each of the 2016 MML Accolades for Technical Excellence where each accolade is described and a list of the awardees and their contributions are provided.  
---
MML Distinguished Associate

To recognize Associates or previous staff members who have made outstanding contributions to MML goals.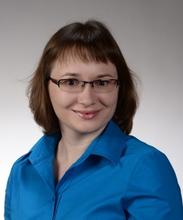 Katarzyna Bielska (Nicolaus Copernicus University)
For the development and application of advanced laser spectroscopy methods, enabling sensitive and accurate measurements of greenhouse gases
Sandra Da Silva
For advancing measurement methods and standards to support the emerging field of microbial metrology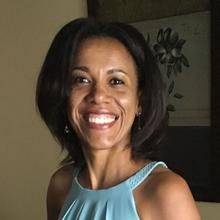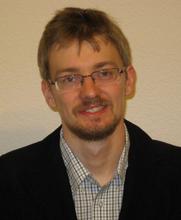 Sebastian Engmann
For scientific insight and creativity in the application of real-time measurements to critical issues in the manufacturing of solution deposited solar cells
Adolfas Gaigalas
For establishing reliability in flow cytometry measurements to improve clinical disease diagnosis, cell therapy manufacturing and biomedical research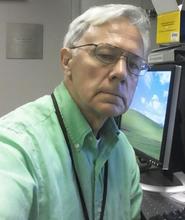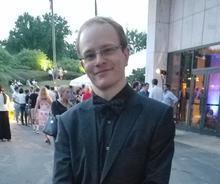 Emilien Guigues
For application of new measurement techniques to quantify energy absorbing properties of composite materials in dynamic environments
Beatriz Pazmino
For advances in the use of path-integration methods for interfacial zone studies and shape characterization, and for bridging the calculation-experiment gap to validate path-integration as a tool to explain nanocellulose self-assembly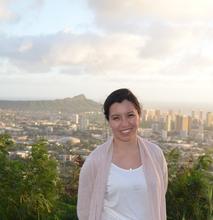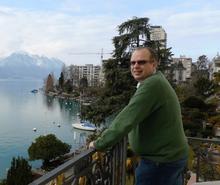 Matthias Rosslein (Swiss Federal Laboratories for Materials Science and Technology)
For providing tools to enable confidence and reliability in genome-scale gene expression measurements crucial to disease diagnosis and treatment
---
MML Distinguished Technician

To recognize the superior work and/or leadership of technicians on scientific projects that are essential to the MML mission.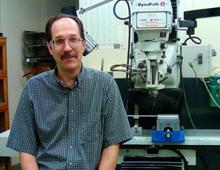 Christopher Amigo
For 17 years of superior machine shop service in support of the maintenance and development of measurement capabilities at NIST
---
MML Measurement Science Excellence

To recognize MML staff members and Associates who conduct research that solves critical stakeholder problems and inspires innovations in measurement science.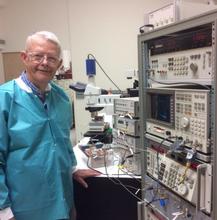 Fred L. Walls
For development of a novel electronic system that expands the measurement capabilities of quartz crystal microbalances to enable rapid characterization of analyte dynamics, including bacterial response to antibiotic treatment
John A Bowden
For developing and enhancing lipidomics methodologies and their uses in human health and environmental applications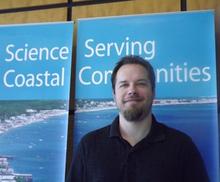 ---
MML Postdoctoral Fellow

To recognize the superior work of one (or more) of the postdoctoral fellows that work with MML staff on scientific projects.
Luke Arbogast
For contributing to the development of Nuclear Magnetic Resonance Spectroscopy methods for atomic resolution structural analysis of protein therapeutics
Thomas Duster
For exceptional engagement of the industrial separations, water treatment and remediation, and reactive transport communities to address customer needs for thermodynamic data for the interaction of chemical species with material surfaces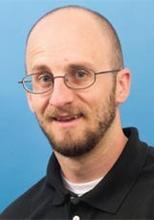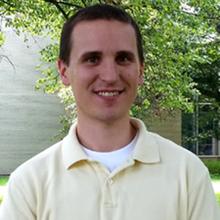 Bradley R. Frieberg
For establishing and applying a new cantilever bending metrology to elucidate the mechanical properties of thin films used in proton exchange membrane-based fuel cells
Arunima Singh
For exceptional contributions to the field of computational materials design, with a focus on two-dimensional electronics
---
MML Student Intern

To recognize the superior work of one (or more) of the many interns that work alongside MML staff on scientific projects.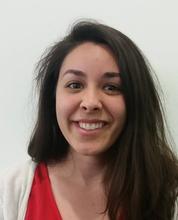 Rachel Aponte
For exceptional performance and outstanding accomplishments as a volunteer, analyzing next-generation sequencing data for forensic DNA markers
Megan E. Harries
For exceptional performance and outstanding accomplishments as a Clare Boothe Luce Fellow and then as a PREP student, achieving the first demonstration of a portable PLOT-cryo system for the sampling of vapors, including a comprehensive uncertainty and sensitivity analysis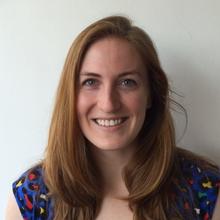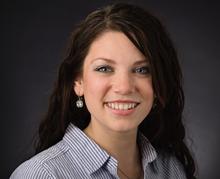 Nicole Schneck
For exceptional performance and outstanding accomplishments as a PREP student, developing an analyte enrichment technique and mass spectrometry method for quantification of the clinical biomarker cardiac troponin
Keshav Swarup
For exceptional performance and outstanding accomplishments as a NIST MML SURF student in 2015, characterizing graphene oxide-based sorbents for water treatment applications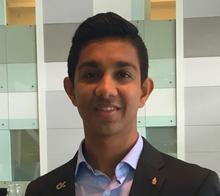 ---
MML Technology Transfer

In recognition of MML staff members and Associates for superior transfer of NIST technical work for use by our stakeholders in areas of national priorities and mission-related work.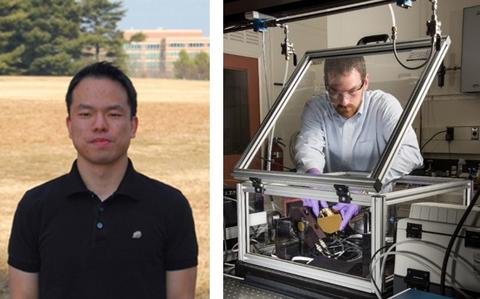 Edwin P Chan and Christopher M Stafford
For transferring to industry NIST-developed molecular layer deposition technology for generating precisely controlled, ultrathin membranes for water purification