Below is a list of quick links to each of the 2015 MML Accolades for Technical Excellence where each accolade is described and a list of the awardees and their contributions are provided.  
---
MML Distinguished Associate
To recognize Associates or previous staff members who have made outstanding contributions to MML goals.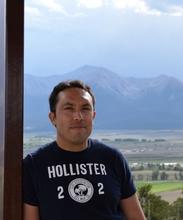 Luis Fernando Vargas Lara
For superior contributions strengthening the ZENO program as an enabling tool in nanomanufacturing; promoting connections between theory, calculations, and experiment; and for strengthening communication and climate in the Polymers and Complex Fluids Group.
Enrico Lucon And Kenneth E. Talley
For providing material quality standards to the global steel industry during a period of dramatic production growth, especially in emerging markets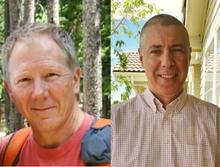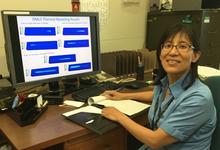 Li Ma
For development of a new method for measuring the Brinell hardness indentation diameter based on the direct physical measurement of the indenter/test material contact position
Zhengzhi Wang
For outstanding technical contributions to MML's Biomaterials for Oral Health Project and in developing NIST Standard Reference Instrument 6005 ‐  Polymerization Stress Tensometer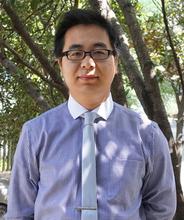 ---
MML Measurement Science Excellence
To recognize MML staff members and Associates who conduct research that solves critical stakeholder problems and inspires innovations in measurement science.
Seungwhan Baek
For excellence in the advancement of measurement science in microscale heat transfer at cryogenic temperatures for improved detector cooling in advanced night-vision equipment
Sara C. Barron
For the development and fabrication of the first high throughput measurement apparatus and analysis tool for mapping thermochromic transitions in smart window coating materials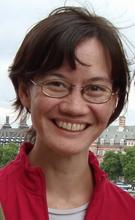 ---
MML Postdoctoral Fellow
To recognize the superior work of one (or more) of the postdoctoral fellows that work with MML staff on scientific projects.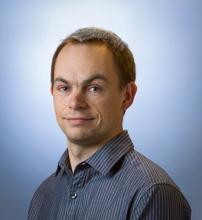 Ian Bell
For voluntarily assisting the Thermodynamics Research Center in the development of a version-control coupled auto-compilation and testing framework in support of the ThermoData Engine expert software system
Daniel Gopman
For exemplary technical achievement in showing voltage-induced magnetic changes and roughness-anisotropy relationships in thin films, for developing and submitting a patent application for a novel sample holder, and for positioning NIST as a key collaborator with the Department of Defense working on magnetic tunnel junctions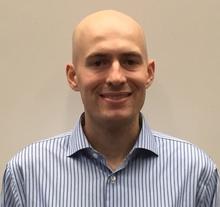 Monique Johnson
For outstanding development and validation of a sucrose density gradient centrifugation method for the selective separation of C. elegans nematodes from engineered nanoparticles.
---
MML Science Data Management and Capabilities
To recognize those who build the infrastructure for the next generation of data science tools and data sets in order to facilitate scientific innovation. The work may be in support of technical work internal to NIST or work in collaboration with external stakeholders, and may include Standard Reference Data. The accolade is intended to highlight work that can be a model for others with interest in managing science data and capabilities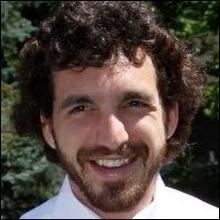 Nathanael D. Olson
For the development of a reproducible data analysis pipeline for large, complex DNA sequencing datasets from candidate NIST microbial whole genome reference materials
---
MML Student Intern
To recognize the superior work of one (or more) of the many interns that work alongside MML staff on scientific projects.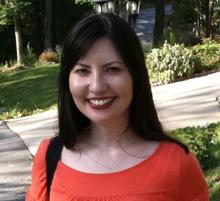 Paula J. Baker
For exceptional performance and outstanding accomplishments as a volunteer and then as a MML Montgomery College intern, verifying bactericidal effects of a new class of dental restorative materials.
Elianna Bier
For exceptional performance and outstanding accomplishments as a NIST-MML SURF student in 2013 and 2014, developing and testing an Automated Protocol for Performance Benchmarking a Widefield Fluorescence Microscope.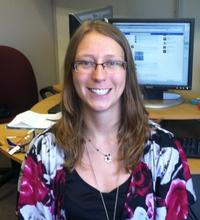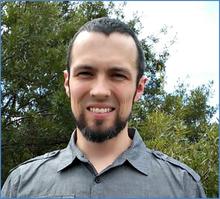 Jarod C. Horn
For exceptional performance and outstanding accomplishments as a NIST-MML Montgomery College intern and SURF student in 2013 and 2014, contributing to the development of 2-dimensional and 3-dimensional models to visualize the complex sorption behavior of CO2 adsorbents.
Kevin R. Talley
For exceptional performance and outstanding accomplishments as a NIST-MML SURF student in 2013 and 2014, working on the project 'Structure-Property Relationships of Lanthanide-Containing Perovskites.'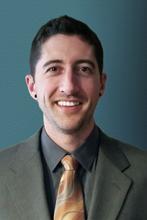 ---
MML Technology Transfer
In recognition of MML staff members and Associates for superior transfer of NIST technical work for use by our stakeholders in areas of national priorities and mission-related work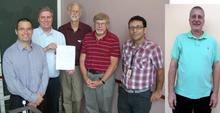 Richard M. Lindstrom, Rick L. Paul, Adam L. Pintar, Dagistan Sahin, John R. Sieber, and Curtis Vancura
For the development and commercialization of a process used in the production of hydrogen in titanium alloys, providing highly-leveraged metrological support to key industry sectors.