Below is a list of quick links to each of the 2023 MML Accolades for Technical Excellence where each accolade is described and a list of the awardees and their contributions are provided. 
MML Collaboration and Teamwork
To recognize and foster teamwork across divisions and across OUs and beyond, honoring those, as a leader or as a team, who have used collaboration for successful project development and problem-solving.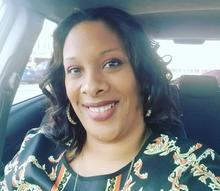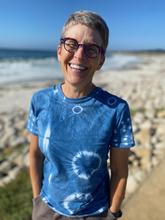 Jamie Baker*, Valentina Coppola, LaQuetta Fields*, Christine Kuenzli*, Lyschelle Mitchell, Laurell Phillips*, Jody Sandel, and  Andrew Uribe* 
For supporting the Biomolecular Measurement Division (645) and the Applied Chemicals Division (647) with numerous time-critical bankcard purchases. 
*not pictured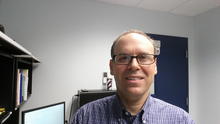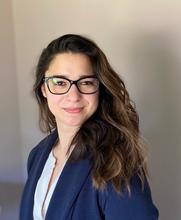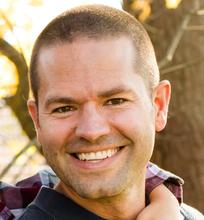 Michael Bergman, Kumiko Lippold, Matthew Staymates
For the collaboration and leveraging of expertise from NIST, BARDA, and NIOSH in a strategic partnership for the Mask Innovation Challenge, helping to advance innovative and scientifically validated mask designs for future pandemics and public health emergencies.
_________________________________________________________________________________________
Measurement Science Excellence
To recognize MML staff and associates who conduct research that solves critical stakeholder problems and inspires innovations in measurement science.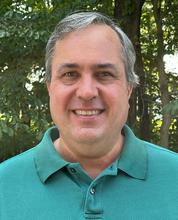 W. Sean McGivern & Jeffrey Manion* 
For outstanding work developing new instrumentation that fills a key measurement gap and enables dynamic column breakthrough measurements at the critical, atmospherically relevant conditions needed to study carbon dioxide adsorption/desorption phenomena of candidate direct air capture sorbents. 
*not pictured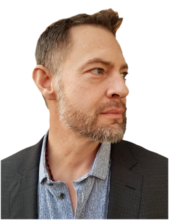 Timothy "Dash" Weeks 
For designing state-of-the-art instrumentation to enable mechanical testing in extreme environments coupled with key advancements regarding uncertainty quantification in fatigue and fracture. 
___________________________________________________________________________________________
Measurement Services Excellence
To recognize superior work in development of measurement services in the areas of Reference Materials (RMs)/Standard Reference Materials (SRMs), Standard Reference Instruments (SRIs), documentary standards, quality assurance programs, and interlaboratory studies.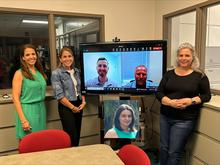 Mark Cronise, Debra Ellisor, Jennifer Hoguet, Amanda Moors, Jennifer Ness, Michael Williamson 
For the development and transport of seven large quantity, high-quality, and homogenous candidate SRMs/RMs/RGTMs that were produced at NIST-Charleston and transported safely and securely to NIST-Gaithersburg.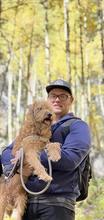 Aaron Rowane
For highly accurate and timely measurements of the thermophysical properties of low-GWP refrigerants, contributing to the replacement of fluids with high global-warming potential. 
 
________________________________________________________________________________________________________
Science Data Management and Capabilities
To recognize those who build the infrastructure for the next generation of data science tools and data sets in order to facilitate scientific innovation.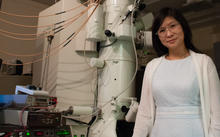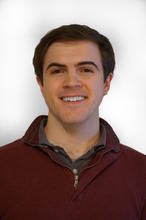 June Lau, Joshua Taillon, Ryan White
For optimization of MML Laboratory Information Management Systems for instrument and experiment operations with the implementation of MARLIN, an innovative tool for scheduling, configuration, and acquisition of sample and activity data critical to production of research data and its analysis.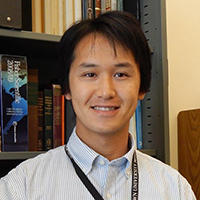 Tytus Mak
For developing software tools essential to the operation of the NIST Mass Spectrometry Data Center, including an automated pipeline to extract, process and visualize raw mass spectral data for both metabolomics- and proteomics-based experiments.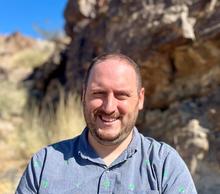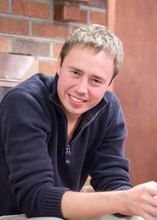 Benjamin Place & Jared Ragland  
For development of a Web-based user interface for the collection and analysis of PFAS mass spectra and the associated metadata. 
________________________________________________________________________________________________
MML Postdoctoral Fellow
To recognize the superior work of the postdoctoral fellows who work with MML staff on scientific projects.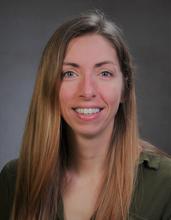 Avery Baumann 
For outstanding contributions to the high-throughput measurements of polymer/MOF composite membrane structure using x-ray scattering, as well as being an integral leader and contributor to the MML DAC program. 
Zachary Buck 
For outstanding measurements of physical properties of steel microstructures in the presence of hydrogen, which led to the discovery of a previously unknown strain-induced phase transition.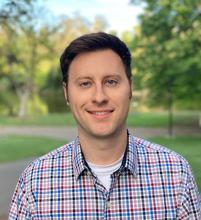 Zachary Goecker 
For exceptional contributions to the NIST Mass Spectrometry Data Center, including but not limited to expanding the scope and applications of Glycopeptide Abundance Distribution Spectra (GADS) to study critical viruses such as Influenza.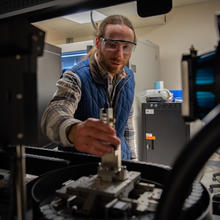 Orion Kafka 
For outstanding creative achievements in the novel experimental testing and three-dimensional analysis of metal additive manufacturing materials to be used in critical applications.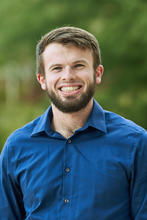 Thomas Kolibaba 
For outstanding advancements in resin chemistry for photopolymer additive manufacturing ranging from novel coatings to reference materials.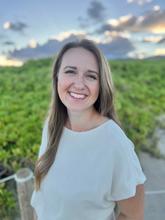 Meredith Seeley
For outstanding method development of qualitative and quantitative microplastic pollution measurements using pyrolysis-GC/MS that will serve a network of international researchers.  

________________________________________________________________________________________________________
MML Early Career
To recognize the superior work of MML associates and staff in the early portion of their career at NIST.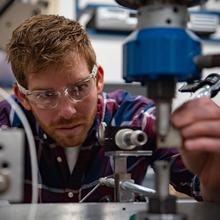 Jake Benzing 
For leading the implementation of new mechanical testing capabilities at extremely low temperatures, to enable safer design of cryogenic piping and welded pressure vessels used in green energy power plants and aerospace applications.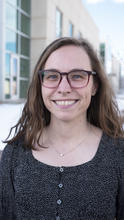 Jennifer Berry 
For inventive and collaborative experimental designs that maximize the forensic information extracted from complex samples such as simulated fire debris and one-of-a-kind breath samples from study participants who use cannabis.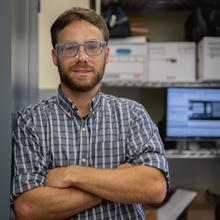 Alexander Landauer
For contributions to the field of mechanics through the advancement of digital image correlation methods, digital volume correlation methods, and data frameworks for non-linear soft materials. 
__________________________________________________________________________________________________
MML Student Intern
To recognize the superior work of the interns that work alongside MML staff on either scientific or administrative projects.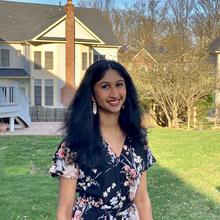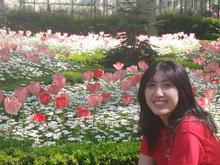 Megha Jasti & Katalina Li
For development of AI tools for the Integrated NIST Knowledge Portal and Cord-19 webpage.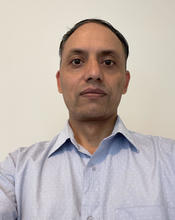 Amrit Kafle
For exceptional performance and outstanding accomplishments in the synthesis, characterization, and analysis of Li-containing garnet-type solid state electrolytes for energy storage applications.
____________________________________________________________________________________________________
MML Distinguished Associate
To recognize associates or previous staff members who have made outstanding contributions to MML goals.

This accolade is for work that earned the NIST staff member(s) a DOC-level award in the previous year, and is designed to recognize associates or previous staff members that were critical to the success of the work.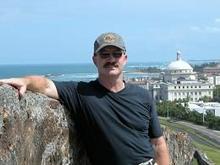 Jolene Splett* & David McColskey
For increasing cardiac device reliability through improved measurements and standards and therefore bettering the quality and length of life for the millions of Americans who suffer from cardiac arrythmias. 
*For significant contributions that was awarded a 2022 DOC Silver medal with Timothy Quinn and Enrico Lucon
*not pictured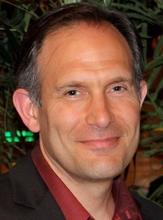 Marcus Cicerone
For development of broadband coherent anti-Stokes Raman scattering microscopy for quantitative, comparable chemical imaging in complex samples.
*For significant contributions that was awarded a 2022 Bronze medal with Charles Camp Jr. and Young Jong Lee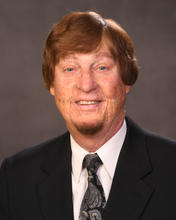 William (Bill) MacCrehan
For developing analytical methods used to characterize the safety and effectiveness of hand sanitizers used to slow the spread of COVID-19.
*For significant contributions that was awarded a 2022 Bronze medal with Mary Bedner, Jacolin Murry, Aaron Urbas, and Walter Wilson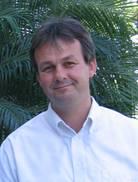 Matthias Thommes
For determining the first-ever, high-pressure reference isotherms using nanoscale-porous reference material adsorbents.
*For significant contributions that was awarded a 2022 Bronze medal with Huong Giang T. Nguyen, Laura Espinal, and Blaza Toman