SUMMARY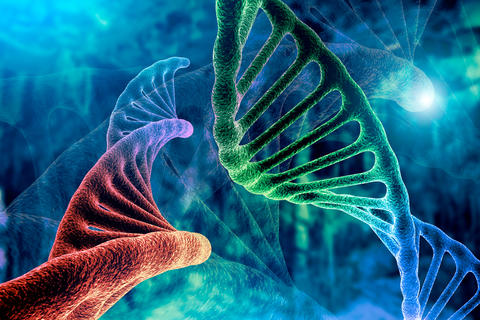 Recent science and technology advances have led to the development of breakthrough cancer diagnostics and therapies, such as treatments that target specific genetic mutations, curative cellular immunotherapies (e.g., CAR-T), and cancer vaccines. A vibrant research ecosystem, including a strong measurement science infrastructure, advanced biomanufacturing technologies, and a robust supply chain will help the U.S. to continue its cancer research innovations and clinical translation of new diagnostics and therapies.  
NIST is working with key stakeholders and partners to develop cutting-edge measurements to support the development of next generation cancer prognostics, diagnostics, and therapies. NIST continues to lead the development of standards to promote technology and product development, as well as manufacturing and translation.
Description
The NIST laboratory programs support cancer research and translation by:
Developing underpinning measurement infrastructure needed to advance emerging diagnostics and therapies,

Applying measurement assurance strategies and associated tools to improve the performance of complex biological measurements,

Convening and partnering with  stakeholders to address precompetitive measurements and manufacturing challenges,

Providing reference materials, including emerging complex living reference materials, as well as documentary standards and reference data.
SELECTED PROGRAMS AND ACCOMPLISHMENTS
Cancer Prognostics/Diagnostics
Cancer Biomarker Reference Materials: NIST provides critical reference materials for cancer diagnostics, including SRM2373 for breast cancer diagnostics using HER2 genome copy number and RM8366 for cancer diagnostics using EGFR and MET genome copy numbers.

New Biomarkers and Methods for Early Cancer Diagnostics:

NIST has a longstanding collaboration with NCI's Early Detection Research Network (EDRN) to develop robust measurements and standards for early detection of cancer via circulating tumor DNA (ctDNA), methylated DNA, extracellular vesicles, and other biomarkers in liquid biopsy (e.g., blood, urine, etc.)

NIST participates in the Foundation NIH Cancer Biomarker Consortium and works with partners include NCI, Dana Farber Cancer Institute, and Astra Zeneca, to develop ctDNA reference materials for early cancer diagnostics. 

NIST is collaborating with University of California Los Angeles and other academic institutes to explore and validate new types of cancer biomarkers such as ultrashort  ctDNA in saliva, and new methods such as Electric Field-Induced Release and Measurement (EFIRM)-based liquid biopsy and portable devices for early cancer diagnostics.

Fully Consented Matched Tumor/Normal Cell Lines:

NIST is collaborating with Mass General Brigham Hospital and other major U.S. cancer research centers to establish matched normal- and tumor-derived cell lines and associated genomic materials as a national resource to advance next generation genomics and multiomics cancer diagnostics capabilities.  

Somatic Reference Sample Characterization

:  As part of the

Medical Device Innovation Consortium

(MDIC) Somatic Reference Samples Working Group, NIST is leading the data analysis and bioinformatics to characterize CRISPR-Cas9 engineered

Genome in a Bottle

(GIAB) cell lines containing somatic variants (e.g., cancer associated genes) that are targets for drugs. MDIC convened NIST, FDA, NCI, global diagnostic laboratories, sequencing technology developers, and pharmaceutical companies to develop regulatory-grade precision medicine datasets for reference samples to optimize diagnostics and therapies that restore human health for common and rare diseases.

Future Diagnostics and Therapy Monitoring: NIST is a partner of an International Society for Extracellular Vesicles (ISEV) Task Force aimed to develop reference standards and procedures that ensure the reliability and comparability of extracellular vesicles as markers for cancer prognostics, diagnostics, and therapy monitoring.  
Advanced Therapies
Standards for Advanced Therapies:

The

NIST Regenerative Medicine program is working with the FDA/CBER, the Standards Coordinating Body (SCB), and the broader industry to develop global manufacturing and testing standards, as well as the underpinning measurement infrastructure needed to advance emerging advanced therapies, including cellular immunotherapies for curing cancer, as directed by sec 3036 of the 21st Cures Act. 
NIST Flow Cytometry Standard Consortium:

 This Consortium is working with leaders of curative cellular immunotherapies (such as CAR-T and emerging stem cell derived allogenic therapy), developers and manufacturers, government agencies, scientific societies, and the broader industry to develop measurements, standards, and technology needed to accelerate the translation, manufacturing, and approval of new cancer therapies. Flow cytometry is critical for establishing identity, purity, and potency for cancer cellular immunotherapy development and manufacturing; and the associated data supports their regulatory approval. 

Checkpoint Inhibitor Measurements

: NIST is collaborating with Tufts Medical Center to develop quantitative measurements of the binding of checkpoint inhibitor (PDL-1) antibodies for calibrations of immunohistochemistry measurements for cancer immunotherapies.

Procedures for Monitoring Patient Response to Cancer Therapies: NIST is collaborating with NIH/NCI to develop quantitative and comparable flow cytometric procedures for establishing clinical cut-off points needed to monitor patient response to a broad range of cancer therapies (e.g., monoclonal antibodies and cellular immunotherapies).
Cancer Research
Imagining coupled with ML/AI to improve the Design of Cancer Immunotherapies:

NIST has developed a suite of advanced imaging capabilities coupled with ML/AI that underpin advances in cancer research.  Examples include simultaneous imaging of multiple CAR-T cells killing tumor cells over time. Results have helped to identify mechanisms needed to improve the design of cancer cellular immunotherapies. 
 NIST Genome Editing Consortium:  This Consortium is working with global leaders of genome editing technologies, therapeutic developers, and regulators to advance safe and responsible use, including those needed to advance cancer research and therapeutic development.