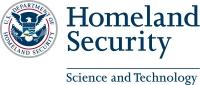 September 23, 2013   -  Disposition of comments
We are grateful for the comments received on the initial draft of the IDQT specification. These have been tabulated, without attribution, alongside a formal disposition of the comments.   A final version of the IDQT specification will be published later in 2013.
July 15, 2013 - Slides from Workshop  
Slides that give the detailed technical approach toward the IDQT tests are now available. These were presented during the morning session of the NIST Workshop.
June 25, 2013 - Agenda for Workshop
A draft agenda for the July 9 workshop is available here.   Note that we are inviting technical presentations from workshop attendees.
June 20, 2013 - Registration for IDQT Workshop on July 9th
To register for the workshop, please send the below information to IDQT [at] nist.gov by July 1st. 
First Name
Last Name
Company
NON-US Citizens need to complete a NIST-1260 form and send it to IDQT [at] nist.gov by July 1st. Non-US citizens will need to present their passport at the NIST Visitor's Center to be admitted onto the campus.
For NIST Visitor Information (including Directions to NIST) visit the NIST Visitor Information Page. 
May 9, 2013 – Draft availability:  DHS' Science and Technology Directorate and the National Institute of Standards and Technology are pleased to announce the availability of the first draft of a forthcoming NIST Special Publication, Imaging Criteria and Test Methods for Qualification of Iris Cameras, for public comment. Any comments may be submitted to IDQT [at] nist.gov at any time before July 26, 2013.
May 7, 2013 – Workshop Announcement: In conjunction with the release of the draft we are pleased to announce a DHS S&T/NIST workshop to held at NIST on July 9, 2013.  The workshop will present drivers for the work and engage the iris recognition community in development of the final technical specification.  The initial meeting agenda is as follows.
Welcome, introductions and logistics
The role of iris qualification in DHS applications – DHS S&T
The role of iris qualification in PIV – NIST
Technical presentation of the proposed iris qualification test – DHS S&T/Scitor
Status and relationship to the forthcoming ISO/IEC 29794-6 Iris Image Quality standard – NIST
Presentations from interested external parties
Open discussion
Any other iris recognition topics
The primary target audience is technical personnel involved in iris camera functionality. NIST welcomes any suggestions for conduct of the workshop.  These should be submitted to the organizers at IDQT [at] nist.gov  before June 24. Outside parties are invited to present germane technical material at the workshop – proposals to do so should be submitted to the same email address.
May 1 2013 – Background: Iris recognition is recognized to have very high accuracy, very fast algorithms, and small image and template sizes. There is a significant commercial availability of both iris cameras and recognition algorithms in both closed and open-systems, the latter being based on formally standardized image interchange formats. Both one-to-one and one-to-many operations are possible in applications such as authentication, positive identification access control, watch-list detection and national scale de-duplication. While algorithm performance has been well documented, the ability of cameras to capture good images has not. This has largely been acceptable because cameras that have been engineered to produce pristine, enrollment quality images have been used for both enrollment and recognition. Iris capture has been much easier with larger capture volumes via advanced optical designs or via acceptance of slightly mis-focused images that remain viable for recognition. The push for personal authentication, including in India's UID program, has dictated the design of very low cost cameras that trade optical performance and recognition accuracy for cost. The proposed iris camera qualification process is designed to underpin iris recognition accuracy by defining three levels of optical imaging capability.
---
Iris Links
The IREX program
Iris Image Quality Bibliography