2020 Graduates Choose Cybersecurity 
By Donna Woods, Instructor at Canyon Springs High School and Inaugural Presidential Cybersecurity Education Awardee; and Albert Palacios, Education Program Specialist, Office of Career, Technical, and Adult Education, U.S. Department of Education 
Although the Class of 2020 did not walk across the stage this year, American schools did award an estimated 3.7 million high school diplomas, 1 million associate's degrees, and 2 million bachelor's degrees. This year's graduates will enter a historically competitive labor market, and economists say it will be especially brutal for recent graduates. While some graduates have yet to find a job, many who chose a cybersecurity-related path seem to be doing well. 
There are numerous paths to an entry-level cybersecurity position. Some students obtain cybersecurity certifications or join the military. Some go on to pursue multiple degrees, while others take a traditional degree-related pathway by graduating and joining the workforce. 
One thing to keep in mind is that most entry-level cybersecurity jobs do not include the word cyber or security in the title. More often they are classified as general information technology, IT specialist, engineer, auditor, or computer technician by an employer, but each includes some form of cybersecurity within the actual job description or tasks.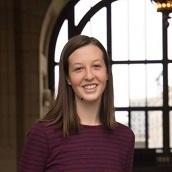 Madison Canton graduated from the Missouri Innovation Campus (MIC) program at Summit Technology Academy. The MIC program is a partnership between the Lee's Summit R7 School District, Metropolitan Community College, and the University of Central Missouri. It allowed Madison to start her Cybersecurity degree at the beginning of her junior year in high school through the school district's Cisco Networking Academy Program and the University of Central Missouri. The summer after her junior year she began an internship at Fishtech Security in Kansas City, Missouri. The program also allowed her to acquire a variety of technical certifications. At the end of her senior year, she earned her high school diploma and completed her first 2 years of college. This fall, Madison will return to the University of Central Missouri as a junior in college. "My internship experience has helped me grow as a person and build upon my technical skills," Madison said. "I have been able to take the knowledge that I gained in the classroom and apply it in real-life scenarios."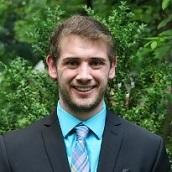 Colin Huemmer majored in Computer Science with minors in both Advanced Cybersecurity Experiences for Students (ACES) and Studies of Terrorism and Responses to Terrorism (START) at the University of Maryland. He was a CyberCorps:  Scholarship for Service (SFS) program recipient, and he served as an officer in the Cybersecurity Club. Colin opted for a government position the past 3 years, where he gained experience that led to a position as a software engineer upon graduation. "The ACES program allowed me to network with other SFS recipients and other cybersecurity professionals, which is one of the most crucial skill sets to have," Colin said. "I hope to pay it back by being a mentor to other ACES students in the Cyber Connect program."
Pedro Padron received dual credit while attending high school before completing his IT Security and Computer Science degrees at San Antonio College in Texas. During this time there was an emphasis on hands-on training with security, which helped him acquire a wide variety of cybersecurity certifications. Pedro's earlier internship roles included IT support specialist at San Antonio College and Endpoint Support Technician with Accenture Federal Series. Pedro also served as a Northrop Grumman DevSecOps Pipeline Intern for a year prior to graduation before transitioning to his current DevSecOps platform development engineer position. He will continue his studies toward a bachelor of science degree from the University of Texas at San Antonio. He is a member of the Association for Computing Machinery and recently joined the Cyber Security Association. "The threats of cyber-related attacks continue to grow as well as cyber warfare," Pedro said. "My job combines my background and interests and allows me to help ensure the security and stability of our infrastructure in the event of a cyberattack."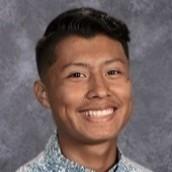 Jair Reyes graduated summa cum laude from Moreno Valley High School in California while completing 12 college units through dual-enrollment courses in Computer Information Systems at Moreno Valley College. Jair participated as team captain for CyberPatriot and helped lead his team to a Platinum finish, placing Top 20 in California. He is currently employed by Amazon. Awarded a full scholarship to the University of California, Riverside, School of Engineering, Jair will major in Electrical Engineering in the fall. "The diverse course offerings with STEM and the Cybersecurity Academic Pathway, along with the opportunities that came through participating in these programs, served as the catalyst for me to pursue a degree in engineering, and created a passion to seek a career path I thoroughly enjoy," Jair said.
Employment prospects in cybersecurity continue to grow despite the challenges in the overall job market.  The graduates highlighted have had an educational experience augmented by diverse work and internships to complement their coursework and training. Their paths were different and demonstrate the multiple pathways and diverse opportunities that lead to success.
Congratulations to all the 2020 graduates, and welcome to those who Choose Cybersecurity!