Close coordination with the Sample Environment Team is essential before, during and after the use of this system due to the complexity of the system Below you will find useful information regarding this system.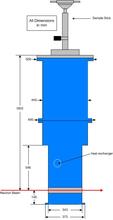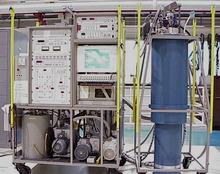 Magnet Properties
Max Field at 4.2K
9 T
Max Field at 2.2K
11 T
Current at 9 T
88.445 A
Current at 11 T
108.1 A
Field Calibration
9.827 A/T
Max Ramp Rate 0-6T
0.5 T/min
Max Ramp Rate 6-9T
0.3 T/min
Max Ramp Rate 9-11T
0.1 T/min
Persistence Switch Current
64 mA

 

Cryostat Properties
LN 2 Capacity
52 L
LHe Capacity
38 L
Static LHe Boil-off
0.6 L/hr
Sample Temp. Range
0.05 - 10 K

Cool Down Info
LN 2 Pre-Cool Time
24 hrs.
LHe Cool Time
3 Hrs.
LHe Consumption
~150 L

Field Limits at Instruments
BT-7
11 T
MACS
11 T
DCS
11 T
SPINS
11 T

These are the instruments where max fields are known, to use the magnet elsewhere contact sergiy.gladchenko [at] nist.gov (Sergiy Gladchenko).
Time Considerations
As mentioned above this is a very complicated system to run and simple tasks can take much longer than expected by an inexperienced user. This is certainly the case for sample loading, unloading and changing. Although this is a top loading system the loading process takes at least five hours from mounting the sample to achieving the sample temperature of less than 4 K. For these reasons at least one full day is scheduled between consecutive experiments for the unloading and loading of samples. Experimenters should plan on having their samples here and ready to mount at least one full day before their beam time begins.
Additional Sample Mounting Information
The maximum diameter of 25mm as stated on the sample mounting page is a crucial dimension that does not allow for any error on the high side. It is also suggested that sample holders have some solid bottom piece with a much smaller diameter and a gradual slope up to the point of maximum diameter. The bottom of the sample holder is what leads the way down through the restriction in the body of the cryostat and this sloped leading edge can prevent a slightly off center sample holder from hanging up. Since the entire loading process is done blind it is best to take the precautions up front that give the highest probability of a clean load.
More Information: