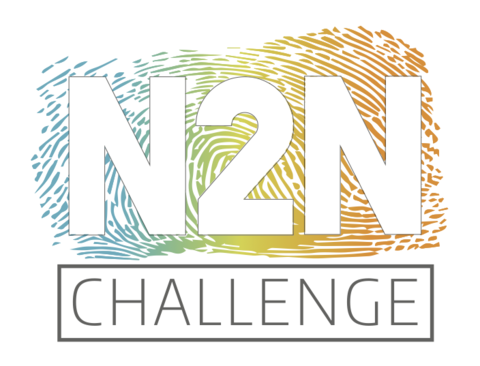 Nail to Nail (N2N) Fingerprint Challenge Dry Run
In April 2017, the Intelligence Advanced Research Projects Activity (IARPA) held a dry run for the data collection portion of its Nail to Nail (N2N) Fingerprint Challenge. This data collection event was designed to ensure that the real data collection event held in September 2017 would be successful. To this end, biometric data from unhabituated individuals needed to be collected. That data is now released by NIST as Special Database 301.
In total, 14 fingerprint sensors were deployed during the data collection, amassing a series of rolled and plain images. The devices include rolled fingerprints captured by skilled experts from the Federal Bureau of Investigation (FBI) Biometric Training Team. Captures of slaps, palms, and other plain impression fingerprint impressions were additionally recorded.   
NIST also partnered with the FBI and Schwarz Forensic Enterprises to design activity scenarios in which subjects would likely leave fingerprints on different objects. The activities and associated objects were chosen in order to use a number of latent print development techniques and simulate the types of objects often found in real law enforcement case work.
For more information about this dataset, please read the User's Guide for SD 301. Contact fingerprint_data [at] nist.gov if you have any questions about this database.
Download
Please visit our dataset request website to download the data. The dataset has been split into several parts, but a single request allows researchers to have access to all parts.
SD 301a is the dataset of PNG formated rolled, plain, slap and palm fingerprint impressions. [1.6GB]
SD 301b is the dataset of PNG formatted latent impressions. [1.1GB]
SD 301c is the dataset of PNG formatted mugshot style face images. [1.5GB]
SD 301d is the dataset of PNG formatted iris images. [11.1MB]
SD 301e is the dataset of 

(CSV, MATLAB, PNG) formatted

 of the 

Long-wave infrared mugshot and counting sequence captures. [10.7GB]
More Information
A fingerprint data mailing list will be used to announce new fingerprint special databases, changes to existing databases, and releases of existing databases in different file formats and resolutions.
This dataset has been reviewed and approved by the NIST Human Subjects Protection Office.
Citations
Data:
Fiumara G, Flanagan P, Schwarz M, Tabassi E, Boehnen C, NIST Special Database 301 Nail to Nail (N2N) Fingerprint Challenge Dry Run, National Institute of Standards and Technology, https://doi.org/10.18434/T4/1502474 (Accessed 2019-12-17)
User's Guide:
Fiumara G, Flanagan P, Schwarz M, Tabassi E, Boehnen C (2018) National Institute of Standards and Technology Special Database 301: Nail to Nail Fingerprint Challenge Dry Run. NIST Technical Note 2002. https://doi.org/10.6028/NIST.TN.2002
BibTeX:
@techreport{sd301,     Author = {Gregory Fiumara and Patricia Flanagan and Matthew Schwarz and Elham Tabassi and Christopher Boehnen},     DOI = {10.6028/NIST.TN.2002},     Institution = {National Institute of Standards and Technology},     Month = jul,     Number = {2002},     Title = {National Institute of Standards and Technology Special Database 301: Nail to Nail Fingerprint Challenge Dry Run},     Type = {Technical Note},     Year = {2018} }
Associated Links
Biometric Special Data and Software
MINEXIII
ANSI/NIST-ITL standard 
PFTII