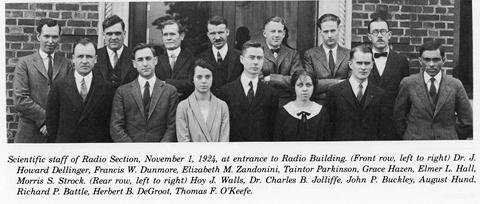 So by November 1924, the staff of the Radio Section had been reduced to 14 permanent members and another dozen guest researchers and visiting scientists. This was caused by low government pay and the lure of the burgeoning commercial radio world.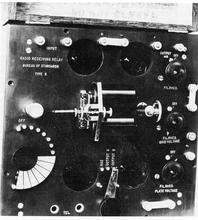 But the dedicated staff of the Radio Section continued to pioneer the use of radio in many ways, including remote control by radio.
Dr. Dunmore developed a receiving relay (shown at left) (not recognized at the time for its utility - but soon used for mechanical movement at a distance); remote recording; detonation of explosives at a distance; telemetry beginning what has led to today's drone control and interplanetary navigation.