Description: There is a need for improved measurements and standards for the field of regenerative medicine and cell therapy products. A survey of 16 big pharma by Alliance for Regenerative Medicine (http://alliancerm.org/) found that "product consistency & lack of standards is possibly the single greatest challenge facing the field" of regenerative medicine [1]. Likewise, a survey by Regenerative Medicine Foundation (http://regmedfoundation.org/) found that the "lack of reference materials to benchmark measurements and validation criteria for critical assays" are the biggest roadblocks for the field [2]. Finally, a regenerative medicine roadmap identified "cell attribute measurements" as a primary need to enable reproducible manufacturing of high-quality cells [3]. In order to examine approaches for improving confidence in the measurements that are necessary for bringing cell therapy products to market, a NIST Workshop was convened.
Hunsberger J, Harrysson O, Shirwaiker R, Starly B, Wysk R, Cohen P, Allickson J, Yoo J, Atala A. Manufacturing road map for tissue engineering and regenerative medicine technologies. Stem Cells Translational Medicine 2015, 4:130-135
Pharma & Biotech Survey, Alliance for Regenerative Medicine, 2014
Achieving Large-Scale, Cost-Effective, Reproducible Manufacturing of High-Quality Cells: A Technology Roadmap to 2025, National Cell Manufacturing Consortium, AMTech, 2016
Link to Workshop Webpage: "Strategies to Achieve Measurement Assurance for Cell Therapy Products" (includes pdfs of the agenda, speaker slides & breakout session templates)
Workshop Attendee Demographics: 94 registrants comprised of 46% industry, 41% government, 5% non-profit & 7% academic.
Workshop Report: Simon Jr CG, Lin-Gibson S, Elliott JT, Sarkar S, Plant AL (2016) Strategies for achieving measurement assurance for cell therapy products. Stem Cells Translational Medicine 5, 705-708.   https://doi.org/10.5966/sctm.2015-0269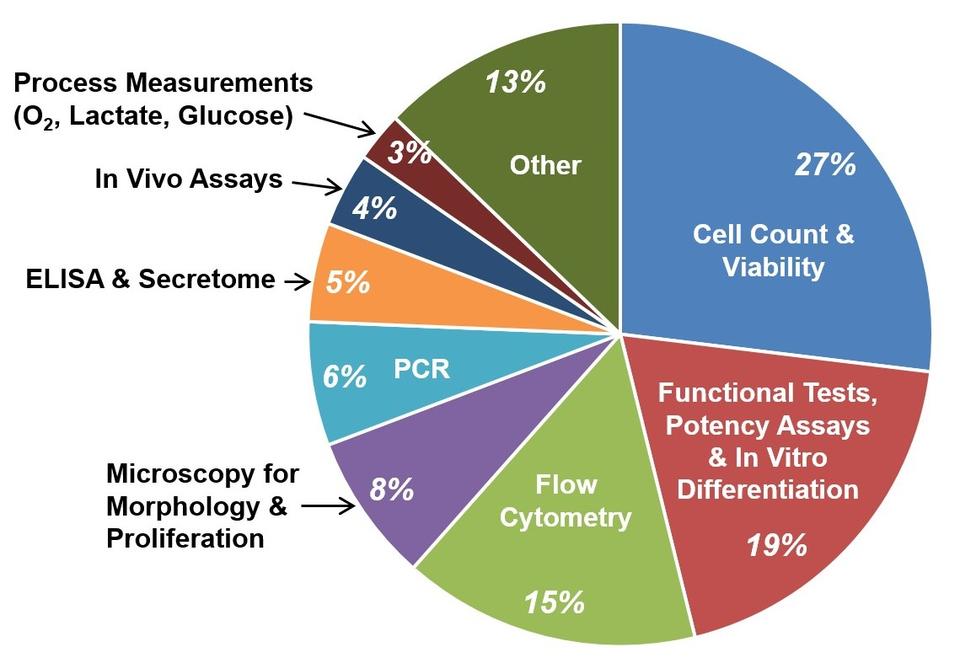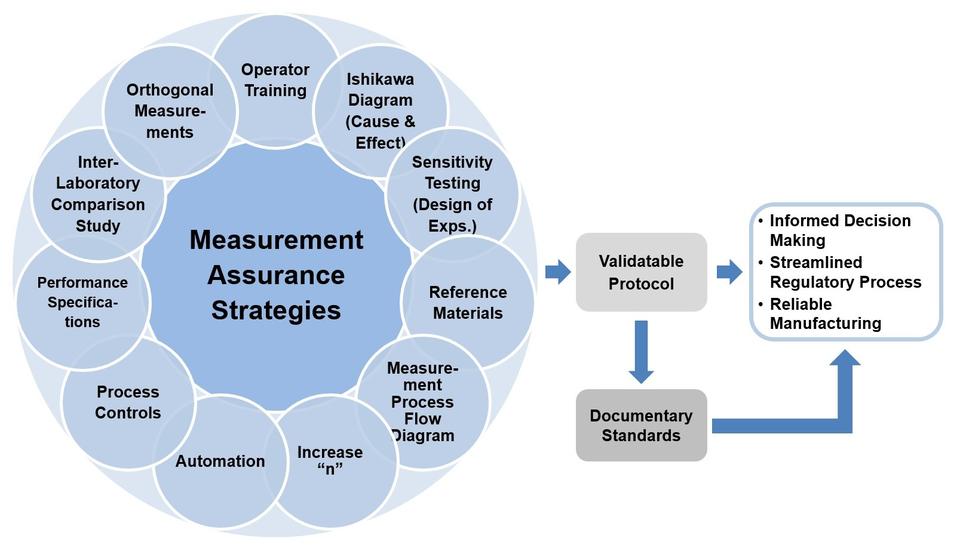 Contributors: Carl Simon, Sheng Lin-Gibson, Anne Plant, Sumona Sarkar, John Elliott