Atomic Spectroscopy Group
The mission of the Atomic Spectroscopy Group is to measure, calculate, critically compile, and disseminate reference data on atomic properties and fundamental constants in support of basic research, commercial development, and national priorities.
The program in atomic spectroscopy at NIST provides accurate reference data on spectral lines and energy levels for a wide variety of important applications. Our spectrometers, among the most powerful of their type in the world, can record spectra from the extreme ultraviolet (wavelength = 1 nm) to the infrared (wavelength = 18 000 nm) and include a 10.7 m normal-incidence spectrograph, a 10.7 m grazing incidence spectrograph, a high resolution Fourier transform spectrometer, and a high accuracy Fabry-Pérot laser wavemeter. The Data Center compiles wavelengths, energy levels, and transition probabilities that support numerous applications in industry and the scientific community.
The Atomic Spectroscopy Group at NIST has a long history of contributions to optical science and metrology. Please read Joseph Reader's report on the group's history for more information.
Taking Measure: Just a Standard Blog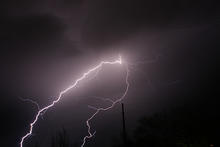 In Pursuit of Plasma Power: Hot Stuff, Snowstorms, and Starry Skies. Do we really need hot stuff? I'm not talking about Donna Summer's disco hit of 1979 or global warming. I'm not talking about anything so lukewarm as the surface of our sun—a mere 6,000 kelvins. I don't even mean something as hot as 1,000,000 kelvins. No, the kind of hot stuff I'm talking about is closer to an unimaginable 200,000,000 kelvins! What possible use could we have for something so hot?
News and Updates
Projects and Programs
Awards