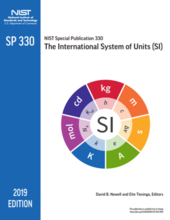 NIST SP 330:
The International System of Units (SI)
Editions: 2019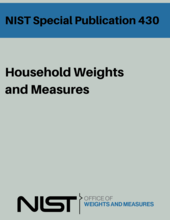 NIST SP 430
Household Weights and Measures
Editions:  2004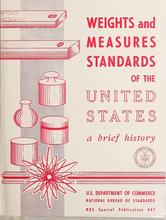 NIST SP 447:
Weights and Measures Standards of the United States, A Brief History.
Editions: 1976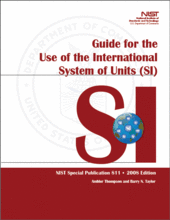 NIST SP 811:
Guide for the Use of the International System of Units (SI)
Editions: 2008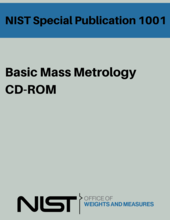 NIST SP 1001 (English):
Basic Mass Metrology CD-ROM (2003) (Provide Feedback)
English- Basic Mass Metrology CD (NIST SP 1001)
Part 1 -- Part 2
Spanish - Basic Mass Metrology CD (NIST SP 1001-S)
Part 1 -- Part 2 -- Part 3
Instructions: This course was originally created as a CD-ROM course using Macromedia Authorware™ (now part of Adobe). At this time, this course will operate better if you run it from your computer. Please download the Zip files and install all of the files from each Part (per language) into a single directory on your computer. If using Windows 7 or later, you will need to specify "use compatibility for Windows XP." Please be aware that the "Enter" key (NOT "Tab") must be used after entries throughout the course. Start the course by running the "NIST_Intro.exe" file.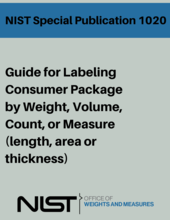 NIST SP 1020: 
Guide for Labeling Consumer Package by Weight, Volume, Count, or Measure (length, area or thickness)
Editions: 2020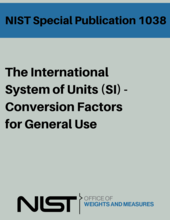 NIST SP 1038:
The International System of Units (SI) - Conversion Factors for General Use
Editions: 2006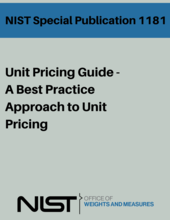 NIST SP 1181:
Unit Pricing Guide - A Best Practice Approach to Unit Pricing
Editions: 2015
NIST SP 2200:
Legal Metrology Publication Series 
The publications in the SP 2200 subseries provide information on the status and development of U.S. and international legal metrology documentary standards; SI usage, facilitation, and best practices; and technical guidance and training as provided by OWM. In general, these legal metrology standards and services describe the regulatory practices of measurements and measuring instruments to achieve uniform application in the sales of commercial products and services. The publications in this subseries also provide additional technical information that is not provided in the NIST Handbook series.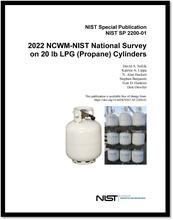 NIST SP 2200-01:
2022 NCWM-NIST National Survey on 20 lb LPG (Propane) Cylinders
Published October 19, 2022