Below are the members of the Workshop Report Out Focus Group. The report out will be in the form of special section of the Journal of Research of NIST, please see the call for papers on the homepage of the workshop event.
---
Dr. Norman Horn is the lead Chemical Engineer at Seal Shield, which manufactures advanced UV disinfection devices for healthcare. He has earned B.S. degrees in Chemical Engineering and Chemistry from the Missouri University of Science and Technology, an M.A. in Theological Studies from the Austin Graduate School of theology, and an M.S. and Ph.D. in Chemical Engineering from the University of Texas at Austin. He also spent a year as a postdoc at MIT in Chemical Engineering, working on projects in flow chemistry and 3D printing. He has won multiple awards for his research and publications, and is published in peer-reviewed journals in three different fields.
---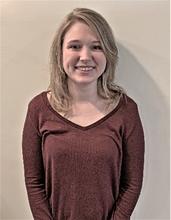 Castine Bernardy is a graduate student at the University of New Hampshire. She is studying for her masters of science in Civil and Environmental Engineering. She earned her BS degree in environmental engineering from the University of New Hampshire as well. Castine studies under Dr. Jim Malley, founding president of IUVA. Her masters thesis work focuses on the disinfection of KN-95 face masks using UV-C light. Her interest in this research area was peaked due to the coronavirus pandemic and the need to fill a knowledge gap in the field of surface UV disinfection. Castine is an active member of the IUVA and is the youngest member of the IUVA Covid-19 task force, where she is a young professional for two sub-working groups of the task force. In addition to her work related to UV disinfection, Castine is a teaching assistant for undergraduate students at UNH. She helps Dr. Malley with his responsibilities as a professor and offers academic assistance to students enrolled in her courses.
---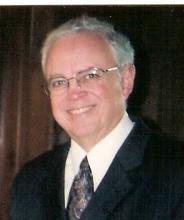 Troy E. Cowan is the owner and founder of Vision Based Consulting, LLC, supporting clients in Federal program development, business development, marketing and regulatory compliance tasks. Troy has worked both in and outside of multiple Government Agencies to include DOE and NNSA, DoD (USAF, DTRA, Army), NASA, HUD, GSA, DHS (FEMA, USCG), as well as several State and Local agencies. While supporting a UV commercial client on regulatory issues, Troy became an advocate for UV-C's potential to save lives by reducing the risk of Hospital Acquired Infections (HAIs), and the need for standards to demonstrate efficacy to healthcare providers. Over the last five plus years, Troy has met with several Senate and House Committee staffers to promote the development of UV-C efficacy standards, presented to IUVA, SPIE and ISO, organized workshops and panels on using UV-C to combat HAIs, established the IUVA Healthcare/UV Working Group, and has published related articles in the Journals of Infection Control and Hospital Epidemiology, the SPIE Journal and UV Solutions on this critical issue.
---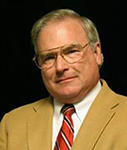 Dr. Michael T. Postek is an Assistant Professor at the University of South Florida. He is an internationally recognized expert in nanometrology with emphasis on SEM and semiconductor CD. Previously, Dr. Postek was the Chief of the Precision Engineering Division at NIST where he led research and measurement service programs in dimensional metrology. He also served as the National Program Manager for the Nanomanufacturing Program in the Manufacturing Engineering Laboratory and retired as a senior scientist in the Engineering Physics Division of the Physical Measurement Laboratory. He developed and taught microscopy short courses at the University of Maryland for over 14 years and more recently at the University of Hartford and with Hitachi High Technologies America. Dr. Postek holds over 300 publications and authorship of the book "Scanning Electron Microscopy – A Student Handbook" in addition to being a recognized Fellow for both the SPIE and MSA societies.
---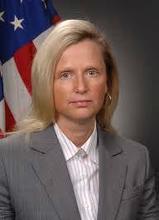 Dr. Dianne L. Poster is a Senior Advisor at the U.S. National Institute of Standards and Technology (NIST) within the Director's Office of the Materials Measurement Laboratory. Dr. Poster supports scientific programs in emerging measurements, standards, technology, and data. In a prior assignment, as Deputy Associate Director for Technology and Environmental Policy at the White House Council on Environmental Quality, Dr. Poster administered the environmental federal regulatory portfolio and advised on policy and strategy issues related to protecting the environment. For more information about the NIST IUVA Workshop on UV Technologies for Healthcare Applications and the report out, please contact Dr. Poster: poster [at] nist.gov
 
---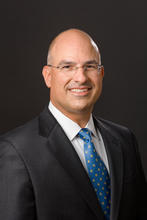 Richard Martinello, MD, is an adult and pediatric infectious diseases physician. He received his medical degree from Loyola University Chicago and his training in infectious diseases and healthcare epidemiology from Yale University. Dr. Martinello is an Associate Professor in the Departments of Internal Medicine and Pediatrics at the Yale School of Medicine and he is the Medical Director of Infection Prevention for Yale New Haven Hospital and the Yale New Haven Health System. His research interests include the epidemiology and prevention of healthcare associated infections, the prevention of infections related to surfaces, air and water, and the epidemiology and transmission of respiratory viruses.
 
---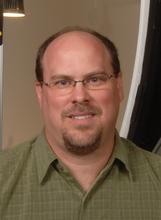 Cameron Miller, PhD, joined the National Institute of Standards and Technology in 1996 and in 2013 was appointed the group leader for the Optical Radiation Group.  Currently, Cameron is acting as the Deputy Division Chief for the Sensor Science Division of NIST. His research areas include all aspects of Photometry & Radiometry, Measurement Uncertainty, and Vision Science applied to lighting. Cameron is active in standards organization and professional societies, such as IES – Testing Procedure Committee (Co-Chairman), IES – Science Advisory Panel Member, CIE, ASTM, and ISCC.  He is also an NVLAP assessor for the Energy Efficient Lighting Program and the Calibration Program. Cameron Miller obtained his PhD in Physical Chemistry from Cornell University (1994).