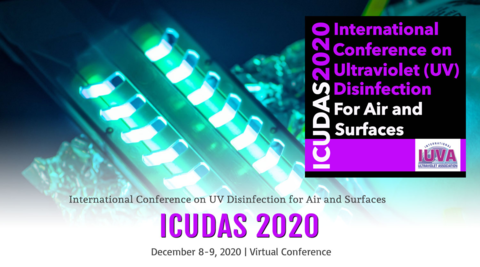 NIST has partnered with the International Ultraviolet Association on its first annual "International Conference on Ultraviolet (UV) Disinfection for Air and Surfaces" (ICUDAS). Join this exciting virtual event December 8 - 9, 2020 that is bringing together industry leaders involved in all aspects of air and surface UV disinfection to spur communication and networking.  Key discussion topics include validation and standards needs.  
Day One of the conference begins with industry and regulatory perspectives followed by technical sessions addressing key validation aspects of optics, radiometry and photobiology.
Day Two of the conference will explore the current state of the art in UV-LEDS and FAR UV-C leading to the conference wrap up sessions exploring commercial and consumer applications from healthcare acquired infections to fighting all aspects of the COVID-19 pandemic.
Visit the ICUDAS 2020 Website for more information:  https://iuva.org/2020-ICUDAS