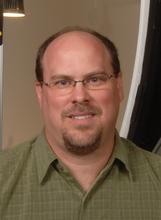 Cameron Miller, NIST
Cameron Miller joined the National Institute of Standards and Technology in 1996 and in 2013 was appointed the group leader for the Optical Radiation Group.  Currently, Cameron is acting as the Deputy Division Chief for the Sensor Science Division of NIST. His research areas include all aspects of Photometry & Radiometry, Measurement Uncertainty, and Vision Science applied to lighting. Cameron is active in standards organization and professional societies, such as IES – Testing Procedure Committee (Co-Chairman), IES – Science Advisory Panel Member, CIE, ASTM, and ISCC.  He is also an NVLAP assessor for the Energy Efficient Lighting Program and the Calibration Program. Cameron Miller obtained his PhD in Physical Chemistry from Cornell University (1994).
---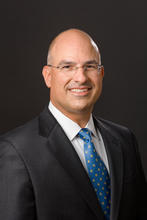 Richard Martinello, MD, Yale School of Medicine
Richard Martinello, MD, is an adult and pediatric infectious diseases physician. He received his medical degree from Loyola University Chicago and his training in infectious diseases and healthcare epidemiology from Yale University. Dr. Martinello is an Associate Professor in the Departments of Internal Medicine and Pediatrics at the Yale School of Medicine and he is the Medical Director of Infection Prevention for Yale New Haven Hospital and the Yale New Haven Health System. His research interests include the epidemiology and prevention of healthcare associated infections, the prevention of infections related to surfaces, air and water, and the epidemiology and transmission of respiratory viruses.