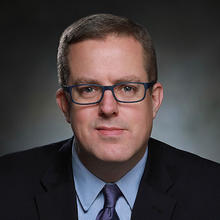 Alex Baker heads government affairs and public policy efforts for the Illuminating Engineering Society, working closely with federal and state agencies, elected officials, and allied organizations. With nearly 20 years in the lighting industry, Alex previously worked for Philips, Lumileds, the ENERGY STAR program, and in specification sales in New York City.  In a prior life Alex worked as a Gaffer and Best Boy in film and television production. Alex received a Master of Science in Lighting from the Lighting Research Center at Rensselaer Polytechnic Institute and is Lighting Certified by NCQLP.
---
Michael Bell, MD, is the Deputy Director of Division of Healthcare Quality Promotion in the U.S. Centers for Disease Control and Prevention's National Center for Emerging Zoonotic and Infectious Diseases.  An expert in drug-resistant pathogens and hospital-acquired infections, Dr. Bell's career has focused on investigating and preventing transmission of healthcare-associated illnesses for hospital patients and staff alike as well as developing evidence-based infection control guidelines. He has been instrumental in advancing programs for prevention of antimicrobial resistance and improvements in safe medical practices.  Dr. Bell's full biography is available here:  https://www.cdc.gov/media/spokesperson/bell/bell-bio-P.pdf
---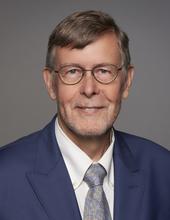 John M. Boyce, MD is currently President of J.M. Boyce Consulting LLC, a position he assumed in 2015 after retiring from his positions as Director of Hospital Epidemiology & Infection Control at Yale-New Haven Hospital in New Haven, CT and as Clinical Professor of Medicine at the Yale University School of Medicine.  He has previously served as president of the Society for Healthcare Epidemiology of America (SHEA) and as a member of the Institute for Healthcare Improvement (IHI) expert panel on reducing transmission of methicillin-resistant Staphylococcus aureus (MRSA) and vancomycin-resistant enterococci (VRE).  
He has published multiple articles dealing with contamination of environmental surfaces, their role in transmission of pathogens, and described various methods for sampling environmental surfaces to determine the efficacy of cleaning and disinfection practices.  He has conducted research on decontamination of environmental surfaces using techniques such as hydrogen peroxide vapor, UV-C light, and newer liquid disinfectants.  He is currently a member of an International Ultraviolet Association subcommittee on use of UV light for disinfection of surfaces in healthcare facilities.
---
Alice Brewer, MPH, CIC, has spent over 10 years as an epidemiologist in both the pharmaceutical industry and healthcare. As the Director of Infection Prevention for a large multi-hospital health system in Wisconsin, she led a 70% reduction of HAI across the health system through utilization of robust analytics and innovative strategies. In addition to Infection Prevention, Alice has lead programs and teams in the areas of occupational health, regulatory affairs, surveillance, and clinical research. 
Alice earned a bachelor's degree in Molecular Biology from the University of North Carolina and a master's degree in Epidemiology from Indiana University School of Medicine. In 2016, she achieved CIC certification in Infection Control and Epidemiology and is an active member of APIC, SHEA, and the APHA. She has a record of publications and presentations in the fields of infectious disease and epidemiological research methodology.  
A native Midwesterner, Alice lives with her husband and 2 children in Milwaukee, WI.  She enjoys cooking and exploring the outdoors with her family.
---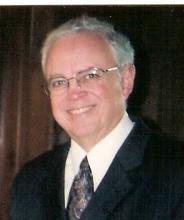 Troy E. Cowan is the owner and founder of Vision Based Consulting, LLC, supporting clients in Federal program development, business development, marketing and regulatory compliance tasks. Troy has worked both in and outside of multiple Government Agencies to include DOE and NNSA, DoD (USAF, DTRA, Army), NASA, HUD, GSA, DHS (FEMA, USCG), as well as several State and Local agencies. While supporting a UV commercial client on regulatory issues, Troy became an advocate for UV-C's potential to save lives by reducing the risk of Hospital Acquired Infections (HAIs), and the need for standards to demonstrate efficacy to healthcare providers. Over the last five plus years, Troy has met with several Senate and House Committee staffers to promote the development of UV-C efficacy standards, presented to IUVA, SPIE and ISO, organized workshops and panels on using UV-C to combat HAIs, established the IUVA Healthcare/UV Working Group, and has published related articles in the Journals of Infection Control and Hospital Epidemiology, the SPIE Journal and UV Solutions on this critical issue.
---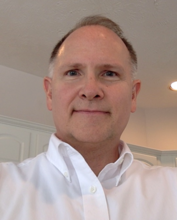 Rick Dayton, MBA, IET, serves as the Front End of Innovation Catalyst for Diversey helping to expand Diversey's portfolio of products and services for Infection Prevention, Facilities and Machines, Food Service and Kitchen, Fabric Care and Laundry, and Food and Beverage. He is the inventor of Diversey's line of ultraviolet disinfection devices.  Author of more than thirty patents crossing industry sectors, Rick's innovations improve operational speed and efficacy while lowering costs and maximizing return on investment. Listening, clarifying and acting upon customer needs, he applies thirty years of international experience in business development and operations, engineering, physics and FDA/CGMP background to promote new product development excellence.
Prior to joining Diversey, Rick spent seventeen years in radiology and anesthesia related products innovating new technologies and coordinating technical sales, engineering, global service, support and technical staff as president of a medical device innovation firm.  He has played extensive roles in converting stakeholder needs and expectations across industries into practical commercial innovations. As a primary Washington DC contact, he worked to establish protocol and persuasive arguments working with congressional and senate leaders, successfully promoting technologies to appropriations and encouraging overall market viability. 
Internationally, Rick has travelled extensively. As a board member of privately held firm, Botten Holdings, his work activities continued international expansion, successfully balancing cost constraints with needed infrastructure, and attaining success in the highly competitive market spaces of Tokyo Japan, Shanghai China, and Western EU. Identifying strategically required personnel, researching and ensuring compliance with required infrastructure, evaluating fundamental business needs, establishing wide spread coverage through negotiated strategic alliances, and implementing short, medium, and long range goals for staged growth performance are keys to his success. International capability is bolstered by extensive implementation experience of ISO 13485, FDA compliance, and regulatory coordination for European CE and Japanese MHLW.
---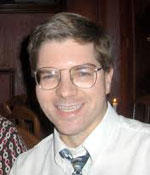 Curtis J. Donskey, M.D. is Professor of Medicine, Case Western Reserve University and Staff Physician, Infectious Diseases Section, Louis Stokes Cleveland Veterans' Affairs Medical Center.  Dr. Donskey's research focuses on the mechanisms by which the normal intestinal microflora inhibit colonization by nosocomial pathogens. His clinical research focuses on the role of the intestinal tract as a source for transmission of nosocomial pathogens.  He is the Chairman of the Infection Control Committee at the Cleveland Veterans' Affairs Medical Center, and his research concerns lie predominantly within this subject area.  He is interested in the role of intestinal colonization in the spread of resistant bacteria in hospital settings. Dr. Donskey's research is translational in nature and his laboratory currently has projects dealing with animal models of intestinal colonization and transmission, infection control and molecular epidemiology of MRSA and multidrug-resistant gram-negative rods, epidemiology and transmission of Clostridium difficile Infections in the elderly and in nursing home populations, infection control issues of antibiotic use and abuse, and hand hygiene in the hospital.
---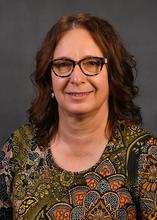 Joy Dunkers, PhD, is a Physical Scientist in the Biosystems and Biomaterials Division at NIST. She applies her expertise in optical imaging and spectroscopic techniques such as infrared and Raman spectroscopy and microscopy, optical coherence tomography, fluorescence intensity and lifetime microscopy to microbiology. She is currently working on validated, high throughput methods for counting bacteria and novel approaches for measuring microbial viability. She previously worked in the areas of cell therapy and optical monitoring of polymer composite manufacturing. She has a BS in Engineering, MS, and PhD in Macromolecular Science from Case Western Reserve University.
---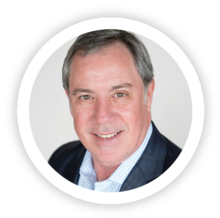 Chuck Dunn, President of Tru-D SmartUVC, merged a 50-year family history in UVC disinfection with cutting-edge technology to bring to market the first no-touch UVC disinfection robot in 2007. Data-driven and backed by science, Tru-D is changing and standardizing patient safety and care for health care environments. 
The only robot of its kind with Sensor360® technology, Tru-D is able to compensate for room variables and provide a measured, calculated single dose of UVC to disinfect a room. 
Chuck earned a B.S. in Business Administration from the University of Memphis and has more than 30 years of experience in UVC application as well as the design and manufacture of UVC equipment. He was founding chair of ASHRAE Technical Committee TC2.9 Ultraviolet Air and Surface Treatment and continues to drive today's competitive market for terminal room disinfection of health care environments.
Family-focused and passionate about music, Chuck enjoys watching his son's band perform as well as hitting the green when time permits.
---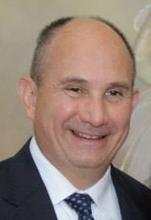 Peter E. Gordon has over 25 years of photonic device product roll-out, strategic marketing, and business development experience, including 10 years in the germicidal light solutions industry. Currently he is involved in the burgeoning Germicidal LED (G-LED) segment driving IP generation, chip operations, strategic investment, product development, application engineering, microbiology and photonics patterning validation, unique dosimetry indication, business development, marketing, and world-wide sales management.  As an active member of the IUVA, he is highly visible in global stakeholder engagement through Thought Leadership, White Paper publication, and Adoption UVangelism and, as a result of patent generation activity, is a recipient of a 2018 RadTech Emerging Technology Award. Peter holds an MS in History of Technology and Innovation Studies from The University of Edinburgh, a MSEE from the University of California, Santa Barbara, and a BSEE from the University of Pennsylvania.
---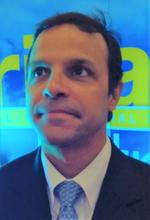 Sam Guzman has been employed as a Sales Manager for American Ultraviolet Company for the past 22+ years He is responsible for all of American Ultraviolet Company's product lines including the shortwave UVC division. This division includes lines of germicidal equipment for liquid, surface, and air disinfection.  Mr. Guzman is also responsible for the sale of longwave UV shuttered systems, UV spot curing systems, and conveyorized UV systems.  Mr. Guzman's experience includes electrodeless and arc lamp systems, LEDs, low pressure mercury vapor, medium pressure mercury vapor, additive lamp systems, amalgam lamp systems as well as custom systems for curing, HVAC, pharmaceutical, food service, and all Healthcare applications.
---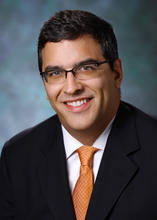 Matthew Hardwick, PhD, is a thought leader in the field of infection prevention in the healthcare environment of care and is an expert in antimicrobial surface technologies. He has 20 years of academic research experience, at Georgetown University where he completed his PhD in Cell Biology, and at Johns Hopkins University, where he completed 2 postdoctoral fellowships, one in the Bloomberg School of Public Health and the second in the James Buchanan Brady Urological Institute. Dr. Hardwick's last academic appointment was with the MedStar Health Research Institute where he worked on numerous research initiatives including the use of antimicrobial surfaces in clinical healthcare environments. He is widely published, including several articles on the use of antimicrobials in clinical environments and the role of microbial surface contamination on infection rates in clinical settings.
---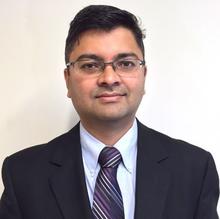 Chetan Jinadatha, MD, MPH, received his Medical Doctor from JJM Medical College, in India, and his Masters in Public Health from the School of Public Health, Texas A & M Health Science Center, Bryan, Texas. He completed his internship, residency and a fellowship in infectious diseases at Scott & White Memorial Hospital, in Temple, Texas. 
Dr. Chetan Jinadatha currently is the Chief of Infectious Diseases Section at Central Texas Veterans Health Care System in Temple, Texas.  He is also a Clinical Associate Professor of Medicine at Texas A & M Health Science Center, Bryan, TX.  
He has extensive experience in prevention of healthcare acquired infections (HAIs).  His clinical and research interests focus on the role of surfaces in causation of HAIs and how technology might be able to solve the problem of HAIs as well as Legionella prevention. Dr. Jinadatha has also testified as an expert witness on the use of technology for prevention of HAI in front of Science, Technology and Space Committee of US Congress in June, 2014 and participated in several task force related to Legionella prevention in the VA. Dr. Jinadatha has also authored chapters in the APIC text book of Infection prevention and control and has published several manuscripts in peer reviewed journals.
---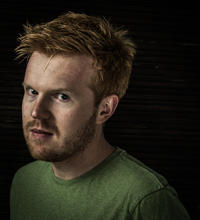 Ryan Kelley is the Vice President and Senior Optical Engineer at LTI Optics, creators of Photopia raytracing software.  Ryan graduated from the Lighting Program at the University of Colorado at Boulder with BS and MS degrees and has been with LTI Optics since 2006.  Ryan provides product direction for Photopia and optical design consulting services for customers.  In this role, he has seen a wide range of product types, including many applications of UV for disinfection, including air/duct based systems, water systems and surface systems.
 
---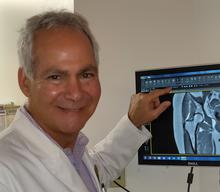 Arthur Kreitenberg, MD, FACS, is a Board Certified Orthopaedic Surgeon and award winning Clinical Professor with multiple peer reviewed publications. He has additional degrees in mathematics and bioengineering. He holds membership in the American Academy of Orthopaedic Surgery, Association of Professionals in Infection Control, American College of Sports Medicine and serves on the Life Sciences Technical Committee of the American Institute of Aeronautics and Astronautics. He was a finalist in the US Astronaut Selection and won a 2018 NASA iTech Innovation Award. He has been granted 14 US Patents, several of them pertaining to UV disinfection technologies. His son is an award winning entrepreneur in UV devices for healthcare, athletic equipment, aircraft and spacecraft. His daughter is a currently deployed US Army officer.
---
Oliver Lawal is President/CEO of AquiSense Technologies.  He has been involved with UV technology since the late 1990's.  As the founder of AquiSense Technologies, he is able to execute his passion for chemical-free water treatment using UV-C LEDs.  He also currently serves as Past-President of the International Ultraviolet Association (IUVA).  Oliver holds two engineering degrees from Manchester University in the United Kingdom, has been widely published on UV topics, named in various global patents and is considered one of the thought leaders in the practical application of UV-LEDs for water treatment.  Outside interests include family time, volunteer service work, playing music and riding bikes – with and without motors.
---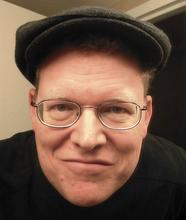 Jim Leland is a Technical Specialist with Gigahertz-Optik, and the Principal at Copia LLC, Consultants in Optical Science. Copia LLC provides contract services related to laboratory accreditation, standards development, product and process development, and technical marketing. Jim is also a certified assessor for NVLAP's Energy Efficient Lighting and Calibration Programs. 
Jim has over 30 years of experience in the fields of radiometry, photometry, colorimetry, and spectrophotometry, including service at Gamma Scientific and Labsphere, Inc. He holds an MS in Imaging Science from the Rochester Institute of Technology, and studied Physics and Philosophy as an undergraduate at Princeton University. He has published and presented papers on topics including bispectral fluorescence colorimetry, the calibration of remote-sensing systems, and the uncertainty of photometric measurements. 
Jim is active in standards organization and professional societies such as the CIE-USNC (President), CORM (Past President), the IES Testing Procedures Committee (Subcommittee Chairman), and ASTM E12 (Subcommittee Chairman).
---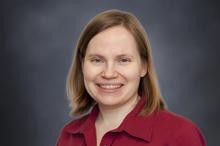 Nancy Lin, PhD, is the Leader of the Biomaterials Group in the Biosystems and Biomaterials Division at the National Institute of Standards and Technology (NIST).  Her research focuses on developing standards to support the quantification and application of microbial cells and communities, with an emphasis on measurements of total and viable cells, biofilm-material interactions, and antimicrobial efficacy.  She is an active member of ASTM International including Committee E54 on Homeland Security Applications and Committee E35 on Pesticides, Antimicrobials, and Alternative Control Agents.  Dr. Lin holds a BS in Mechanical Engineering from Valparaiso University and a PhD in Biomedical Engineering from Case Western Reserve University.
---
Julie E. Mangino MD, FSHEA, FIDSA, has been working at the Ohio State University since 1995 after completing her Internal Medicine Residency and Infectious Diseases Fellowship at the University of Alabama in Birmingham. She has been engaged in teaching, education and research on preventing healthcare associated infections as the OSUWMC Medical Director of Clinical Epidemiology for ~20 years and a Professor of Internal Medicine since 2010. She continues to teach medical students, residents and Infectious Diseases fellows, sees patients in clinic and performs research on infection prevention, as Professor Emeritus in the Department of Internal Medicine and Division of Infectious Diseases.
---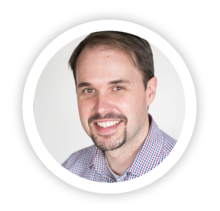 Brian Manley serves as the Director of Product Development for Tru-D SmartUVC, leading both development and product sustainment efforts. Working directly with the co-inventor, Brian assumed the lead engineering role for the Tru-D project in the early stages of initial development and has remained with the device ever since.
After graduating from Clemson University with a degree in Electrical Engineering, Brian began his career in electronics manufacturing before transitioning into product design. IPC certified in circuit board design, Brian has both designed and managed the design of electronic assemblies across automotive, military, aerospace and medical industries. 
Always on the move, Brian enjoys travelling to his daughters' dance competitions, playing the guitar and working on his '70 Chevelle.
---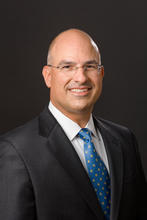 Richard Martinello, MD, is an adult and pediatric infectious diseases physician. He received his medical degree from Loyola University Chicago and his training in infectious diseases and healthcare epidemiology from Yale University. Dr. Martinello is an Associate Professor in the Departments of Internal Medicine and Pediatrics at the Yale School of Medicine and he is the Medical Director of Infection Prevention for Yale New Haven Hospital and the Yale New Haven Health System. His research interests include the epidemiology and prevention of healthcare associated infections, the prevention of infections related to surfaces, air and water, and the epidemiology and transmission of respiratory viruses.
---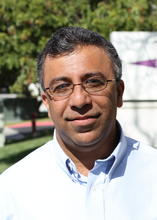 Ashish Mathur, MD, serves as Vice President, Innovation and Technology at UVDI, a leading manufacturer and supplier of UV products for both air, surface and water disinfection. He received his doctorate and master's degrees in polymer science from Cornell University, USA. Dr. Mathur has over twenty years of experience in platform technology development, product innovation, technology transfer, manufacturing and commercialization of products for the UV disinfection and filtration industry. He is an active member of ASHRAE, where he is involved in Technical Committees for Ultraviolet Disinfection and Control of Gaseous Contaminants. He holds several patents and over fifteen publications and conference presentations to his credit.
---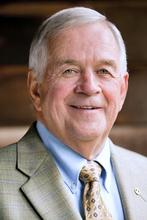 Joe T. May         
Chairman of the Board, Chief Technologist
EIT, LLC
BSEE, VA Tech '62
Registered Professional Engineer '97
Professional Background:
Engineer, Engineering Manager, Chief Engineer.  CTO & Technology Business owner
Professional History:
DuPont Research Engineer, Wilmington, DE; (6 years)
Electronic Sales, Electronic Marketing Associates, MD; (2 years)
Engineering Manager, Ensco, VA; (3 years)
Self Employed Technical Consultant (3 years)
Technology Business Owner (43 years)
Key Awards:
Virginia Tech Academy of Engineering Excellence (2009)
Greater Washington Area, Engineer of the Year Award (2001)
Governor's Award for Technology (2000)
Virginia's Outstanding Industrialist of the Year Lifetime Achievement (1996)
Public Service:
Served 20 years in Virginia House of Delegates. Chaired JCOTS, Science & Technology and Transportation Committee
Created/Assisted Various Stem Programs – VAST, BLAST, Pathway@VATECH to create 60 Engineering Slots at VPI&SU
Miscellaneous:
Holds 28 patents – five in the UV area
Published numerous technical papers.  Selected papers include:
White Paper: Discussion of Ultraviolet Energy, Definitions and Measurements Joe T. May EIT, LLC Sterling, VA  10/01/14
White Paper: Proposed UVLED Bands; New Radiometric Methods for Measurement of Bands Presented to Council on Radiation Measurements (CORM) May 18, 2016 Joe T May EIT
Measurement of Ultraviolet Energy for UV LEDs Proposed Band Definitions  Joe T. May  EIT, LLC Sterling, VA 7/1/2015
The Status of UV LED Measurement Standardization Joe May (CTO) & Jim Raymont (Director Sales), EIT Instrument Markets  RadTech UV LED Conference - 2015 October 28-29, 2015  Troy, NY
The Importance of Total Measured Optic Response in UV LED Measurement  EIT Instrument Markets    Joe T. May, Jim Raymont, Mark L. Lawrence  RadTech Prague, Czech Republic Europe 2017
Ultraviolet (UV) Measurement Instruments for Process Monitoring, International Conference on Radiation Curing, Guilin, China, November 1995
New Instrument Measures UV Spot Curing Intensity, Radtech North America Conference, Orlando, Florida, May 1994
UV Radiometer Matching Eliminates Reading Disagreement, Radtech North America Conference, Boston, Massachusetts 1992
New Instrument for Mapping Temperature in Processing Equipment, Radtech International Conference, Glasgow, Scotland; July 1990
Non-Contracting Measurement of Conformal Coating Thickness, NEPCON West, Lost Angeles, California; February 1989
Two Developments in UV Measurement and Control, Asian Radiation Curing Conference; Tokyo, Japan, 1986,        
Ultraviolet Measurements in Radiation Curing, Radiation Curing Conference; Baltimore, Maryland 1986
Track Curvature Measuring System and Its Application, IEEE/ASME Intersociety Conference on Transportation, Paper; Denver, Colorado 1973
Metroliner Dynamic Behavior Investigation, IEEE/ASME Intersociety Conference on Transportation, paper; St. Louis, Missouri 1973
---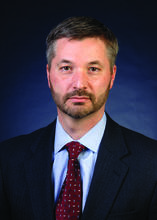 Warren Merkel serves as Leader of the Standards Services Group in the Standards Coordination Office of the National Institute of Standards and Technology (NIST), Gaithersburg, MD, USA. Programs under his responsibility include engagement with government agencies on standards and conformity assessment issues, and operation of the World Trade Organization Technical Barriers to Trade Inquiry Point for the United States. Mr. Merkel also served as co-convener of ISO/CASCO Working Group 44 on the revision of ISO/IEC 17025, General requirements for the competence of testing and calibration laboratories.
Prior to his current position, Mr. Merkel was Chief of the National Voluntary Laboratory Accreditation Program (NVLAP) at NIST from 2003 to 2006. After leaving NIST for six years to teach chemistry, he returned to serve as Chief of NVLAP from 2012 to 2015.
From 1996 to 2003, Mr. Merkel was employed by the American Association for Laboratory Accreditation (A2LA), most recently as Technical Manager.  From 1992 to 1996, he worked as an Investigative Chemist in the Defense Logistics Agency Analytical Product Testing Center in Philadelphia, PA.
Mr. Merkel holds a B.S. in Chemistry from Temple University and a M.Ed. in Curriculum and Instruction from Bloomsburg University.
---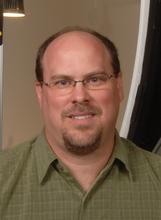 Cameron Miller, PhD, joined the National Institute of Standards and Technology in 1996 and in 2013 was appointed the group leader for the Optical Radiation Group.  Currently, Cameron is acting as the Deputy Division Chief for the Sensor Science Division of NIST. His research areas include all aspects of Photometry & Radiometry, Measurement Uncertainty, and Vision Science applied to lighting. Cameron is active in standards organization and professional societies, such as IES – Testing Procedure Committee (Co-Chairman), IES – Science Advisory Panel Member, CIE, ASTM, and ISCC.  He is also an NVLAP assessor for the Energy Efficient Lighting Program and the Calibration Program. Cameron Miller obtained his PhD in Physical Chemistry from Cornell University (1994).
---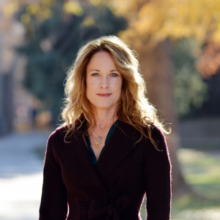 Shelly L. Miller, Ph.D., is a Professor of Mechanical Engineering and faculty in the Environmental Engineering Program at the University of Colorado Boulder. She holds an M.S. and Ph.D. in Civil and Environmental Engineering from University of California, Berkeley and a B.S. in Applied Mathematics from Harvey Mudd College.  Dr. Miller teaches about and investigates urban air quality and works diligently to understand the impact of air pollution on public health and the environment. She is also an expert on indoor environmental quality including filtration, ventilation, and air disinfection. She has published over 70 peer reviewed articles on air quality, authored a Chapter on Indoor Air Quality in the Environmental Engineering Handbook, is an active scientist on twitter, and publishes open access as often as possible.
---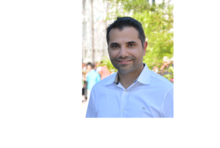 Ehsan Mousavi, PhD, earned his Doctorate in Engineering with a specialization in Construction Engineering and Management from the University of Nebraska-Lincoln (UNL) in August 2015. Currently, Ehsan serves as an assistant professor of Construction Science, and a faculty scholar of the School of Health Research at Clemson University. He is an active researcher and teacher in the field of hospital design and construction.
While at Clemson University, Dr. Mousavi has been the recipient of several externally funded research awards to develop his research agenda in sustainable design and construction of healthcare facilities from the indoor air quality perspective. For example, he has served as the lead researcher for an ASHRAE/ASHE/FGI collaborative research project (CO-RP 3) to conduct a systematic literature review of ASHRAE Standard 170: Ventilation in Healthcare Facilities. This project has been well received by the ASHRAE community, and has been presented several time in ASHRAE/ASHE/FGI conferences.
Most recently, Ehsan was awarded a grant from the National Science Foundation to develop approximation methods for assessing transient airflow patterns in healthcare environments. This project is a collaboration between Clemson University and UC Berkeley where Ehsan will spend two summers at Berkeley as a visiting faculty. Ehsan has published more than 20 research journal papers and conference proceedings on various aspect of healthcare design and construction, with a focus on human-building interaction and ventilation system design. Notably, the result of his systematic literature review on healthcare facilities is published as an ASHE monograph and is accessible to professionals in the field.
---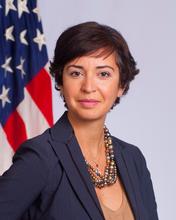 Jomana Musmar, PhD, serves as Committee Manager and Designated Federal Officer for the Presidential Advisory Council on Combating Antibiotic Resistant Bacteria (PACCARB). Dr. Musmar has been managing the PACCARB since its establishment in 2015, during which time she has hosted 13 public meetings and overseen the development of seven reports providing recommendations on a range of issues related to antimicrobial-resistance (AMR) for both human and animal health. Dr. Musmar has over 10 years of Federal Advisory Committee experience, with a focus on the areas of public health, biodefense, and AMR. Her graduate degrees include a Master's in Biomedical Science Policy and Doctorate in Biodefense and Homeland Security.
---
Yaw S. Obeng, Ph.D. Dr. Obeng has over 30 years of proven technical leadership in corporate, entrepreneurial and academic environments. Currently, he serves as a Research Chemist in the Nanoscale Imaging Group in the Nanoscale Device Characterization Division. His current research interests include developing new measurements, physical models, and data analysis techniques and tools to enable quantitative and mechanistic assessment of reliability issues in emerging nanoelectronic devices. The developed metrology will aid advanced manufacturing, heterogeneous integration, security and commercialization of advanced complex integrated systems. See his Metrology for Emerging Integrated Systems Project for details.
Obeng previously worked with AT&T Bell Laboratories, Lucent Technologies, Agere Systems and Texas Instruments. He has also co-founded two start-up companies (psiloQuest, Inc and Nkanea Technologies, Inc.) dedicated to the development of novel materials for semiconductor and optoelectronics fabrication. He is an inventor on over 50 U.S. and international patents, and has published over 150 papers in various technical publications. Dr. Obeng has a passion for mentoring; he has served on numerous graduate student dissertation committees.  He currently holds an adjunct Professorship at Clemson University. He is a Fellow of the Royal Society of Chemistry, UK, Fellow of the American institute of Chemists and Senior Member of IEEE.
---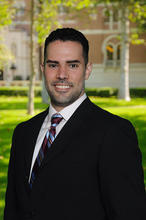 Ryan Ortega earned his PhD in Biomedical Engineering from Vanderbilt University in 2014. His research at Vanderbilt involved the development of metal and polymer nanoparticles for cancer diagnosis and treatment. After completing his PhD, Ryan was accepted into the Commissioner's Fellowship Program at FDA as a Regenerative Medicine Fellow. His fellowship project focused on enhancing the regulatory review of modeling and simulation for regenerative medicine products. He helped to create the FDA's Computational Modeling and Simulation Working Group and served as the founding co-Chair. During his fellowship, Ryan also served a detail in the White House Office of Science and Technology Policy (OSTP) as a federal Fellow in Innovation in 2016. His team worked on issues related to open federal data and big data for health care applications. 
Currently, Ryan is the Acting Team Lead for the Personal Protective Equipment, Reprocessing & Disinfection Devices Team in FDA's Center for Devices and Radiological Health where he reviews premarket submissions for disinfection devices, sterilizers, sterilizer accessories, personal protective equipment, and other infection control devices. He provides consulting reviews across the Center for nanotechnology, device biocompatibility, sterility, and reprocessing.
In his spare time, he likes to read, cook, and engage in STEM outreach to local schools.
---

Dr. Rajul Randive, Director of Applications Engineering, Crystal IS.  At Crystal IS, Rajul Randive, PhD is responsible for designing, building and testing various prototype applications that use UVC LEDs. He works closely with customers to develop applications and maps those to engineering requirements that result in a market-ready product, while ensuring test protocols meet customer specifications. With more than 20 years' experience with UV application development, Rajul  is a frequent industry author and presenter. He is also a voting member on the ASHRAE Committee for "Guidelines for the application of ultraviolet germicidal devices to control the transmission of airborne pathogens."
---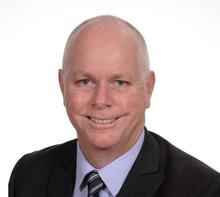 Steve Reinecke is the Vice President of Business Development at Proximity Systems in Houston, Texas and is responsible for implementing new ideas and tools for the company.  His career started as a Medical Technologist, and following college his Healthcare journey began by working at his small hometown hospital. Steve's professional training is in Microbiology, Immunohematology, Chemistry, Pathology and Hematology. He also spent time working within a Transplant Unit at a Cardiac Investigation Lab. In the mid 90's Steve moved from Medicine to IT and worked on two large HIS implementations in Ontario at two different facilities.  His career in the late 90's took him into sales of point-of-care computing equipment and he worked for 17 years travelling to over 30 countries as the one of premier experts in Healthcare IT Point-of-care Technologies World Wide. Steve has is HIMSS certification CPHIMS (Certified Professional of Health Information Management Systems).
---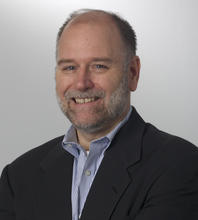 Jeffrey F. Roeder, PhD, is the CTO and a co-founder of Sonata Scientific LLC, which is developing light activated antimicrobial technologies for high touch surfaces in healthcare environments and medical devices.  Previously he was Director of Products and Technology at Sonata LLC, a leading supplier of ultrahigh purity materials used to make LEDs in the U.S.  His technical expertise is in the deposition, processing, and characterization of thin films.  Dr. Roeder began his career in microelectronic materials at IBM where he contributed to the development of flip chip joining processes and investigated the physical and functional properties of solder interconnections.  He then joined ATMI, a leading semiconductor materials technology company (now Entegris) where he developed thin film deposition processes for a wide variety of materials including multicomponent oxides, nitrides, and metals for advanced semiconductors.  His group also developed novel, highly sensitive and selective gas sensors for hydrogen and a novel calorimetric probe for fluorine-based plasma processes.  He holds a B.S. in Metallurgy and Materials Engineering, and an M.S. and Ph.D. in Materials Science and Engineering from Lehigh University.
---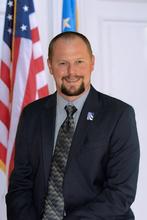 Dan Spicer is a Germicidal Lamp Sales Engineer at Light Sources Inc. a specialty lighting manufacturing company based in Orange, CT. Dan specializes in low pressure mercury UV-C arc lamp technology for use in water and surface disinfection applications. Dan works with OEM customers to specify and integrate UVC lamps into their new and existing disinfection products. He has dual Associate's degree in Laser and Fiber Optic Technology and Electrical Engineering Technology from Three Rivers Community College, a Bachelors Degree in Physics from Southern Connecticut State University and an MBA with a focus on Global Marketing from the University of New Haven.
---
Jeremy Starkweather is the President and Co-Founder of UV-Concepts Inc.  He specializes in technology innovation, assessment and development.  He is an entrepreneur and consultant with 18 years' experience in the medical device arena.  His knowledge and relationships cross numerous surgical, interventional, and infection prevention specialties. Prior to founding UV-Concepts, he was the VP of Sales and Marketing for Medigus and the Vice-President of Sales & Business Development at Xlumena, both med-tech start-ups.  Prior to Xlumena, Jeremy spent 11 years at Boston Scientific Corporation where he held numerous positions in sales, marketing, & market development.
---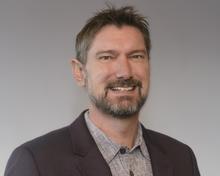 Mark Stibich, PhD, is an infectious diseases epidemiologist with a focus on prevention the deaths and suffering caused by hospital acquired infections. Dr. Stibich is the founder and Chief Scientific Officer of Xenex and is an inventor on over 80 granted patents. He holds a PhD from the Johns Hopkins School of Public Health and has been a principal or co-investigator on multiple NIH research grants. Dr. Stibich has published more than a dozen articles on ultraviolet disinfection and hospital acquired infections and is currently working on compiling data from over 500 hospital partners to better understand how to use ultraviolet disinfection to reduce HAIs.
---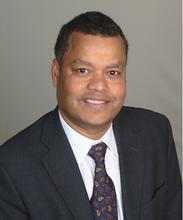 Pradyumna Kumar (P.K.) Swain, PhD is President of Heraeus Noblelight America (HNA).  He is responsible for providing leadership to grow HNA's business in areas of radiation technology, such as UV curing, packaging disinfection, and air and water treatment, and maintain its market leadership position. In addition to his role as President, he serves as the global head of innovation for Heraeus Noblelight's UV division.
In a previous capacity, Swain served as the CTO and VP of Technology for HNA (formerly Fusion UV). He was responsible for development of innovative technology platforms leading to the generation of photons for UV curing applications. His responsibilities also included defining new and emerging applications using UV photons.
Before joining HNA, he worked for over 12 years at Sarnoff Corp., Princeton, New Jersey, where he was involved in the development and commercialization of various innovative technologies and business endeavors in the areas of advanced imaging, nano-technology and biometrics.
---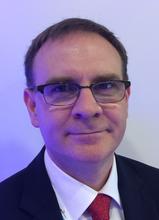 Peter Teska currently works for Diversey Inc. as the Global Infection Prevention Application Expert. In his role he leads Diversey's external research, provides customer support on Infection Prevention issues related to environmental hygiene, writes technical literature and documents, presents at Infection Prevention events, monitors the scientific literature related to environmental hygiene, provides technical support to the portfolio teams in development of innovations, and provides training to Diversey's employees and customers. He has worked as a supplier to the Healthcare industry for 24+ years, having worked in a range of technical and product marketing roles in his career. 
Teska has presented at a number of Infection Prevention events in the United States and internationally to Healthcare audiences in Argentina, Australia, Brazil, Finland, Japan, Netherlands, Portugal, Switzerland, Turkey, and the UK. 
Teska has co-authored posters at a number of Infection Prevention conferences include IPAC 2015, SHEA 2015, APIC 2018, 2014, 2013, and 2012, HIS 2014, ICPIC 2013, and ICPIC 2017. He has nine peer reviewed publications that have appeared in the American Journal of Infection Control, Antimicrobial Resistance and Infection Control, and NanoLife.
Teska's education includes a BS in chemistry from the University of Wisconsin at Stevens Point (UW-SP) and a master's degree (MBA) in business administration from Cardinal Stritch University. He is currently enrolled as a doctoral student in public health (DrPH) with Capella University.
---
Sam Trapani is the President & Chief Executive Officer and founder of Steriliz, LLC.  Mr. Trapani has more than 40 years of electrical engineering experience with more than 10 years in the field of ultraviolet disinfection.  He holds a B.S. degree in Electrical Engineering from Cornell University.
---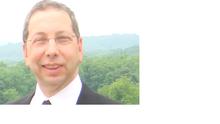 David Jay Weber, MD, MPH, received his Bachelors of Arts (B.A.) degree from Wesleyan University in 1973, his Medical Degree (M.D.) from the University of California, San Diego in 1977, a Master's in Public Health (M.P.H.) from Harvard University in 1985, and completed his medicine residency and infectious disease fellowship at the Massachusetts General Hospital in 1985.  He is Board Certified in Internal Medicine, Infectious Disease, Critical Care Medicine, and Preventive Medicine.  Dr. Weber has been on the faculty of the University of North Carolina at Chapel Hill since 1985 where he is currently a Professor of Medicine and Pediatrics in the School of Medicine, and a Professor of Epidemiology in the Gillings School of Global Public Health.  Dr. Weber serves as an Associate Chief Medical Officer for UNC Hospitals.  He also serves as the Hospital Epidemiologist and the Coordinator for Highly Communicable Diseases UNC Hospitals.  He is the Medical Director of the North Carolina Statewide Infection Control Program (SPICE), a Chair of UNC Biomedical IRB, and serves as the UNC Principle Investigator on the CDC sponsored Duke-UNC Epicenter.  Dr. Weber is an Associate Editor of Infection Control Hospital Epidemiology, the Secretary of the SHEA Board, and the SHEA liaison to the Advisory Committee on Immunization Practices (ACIP).  Dr. Weber has published more than 420 scientific papers in the peer-reviewed literature and more than 600 total papers and chapters.  His research interests include the epidemiology of healthcare-associated infections, disinfection and sterilization, new and emerging infectious diseases (novel influenza, SARS-coV, MERS-coV, Ebola, Candida auris), response to biothreats, nontuberculous mycobacteria, control of drug resistant pathogens, immunization practices (especially of healthcare personnel), zoonotic diseases, and epidemiology of tuberculosis.