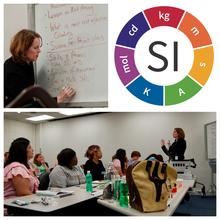 A variety of technical training and professional development courses are offered by the NIST Metric Program. Explore the Calendar of Events to identify currently scheduled sessions. 
Learning events are scheduled at a variety of times to accommodate participant schedules. Many technical sessions are hosted during normal business hours. Other sessions are hosted on weekday evenings and Saturday afternoons help avoid typical daytime obligations, making it convenient for K-12 educators to participate. Metric Program learning sessions are typically designed for 90-minute time blocks (or less) and all event times are published in the Eastern Time zone.
To promote collaboration among members of the same organization, for example teachers within the same U.S. school, grade, or subject, "Group" participation in a webinar session from a centralized facility location can be pre-arranged with the course Instructor, on a case-by-case basis. For more information, please contact thesi [at] nist.gov.
Course Descriptions
Info Session: Metric System Estimation (6000)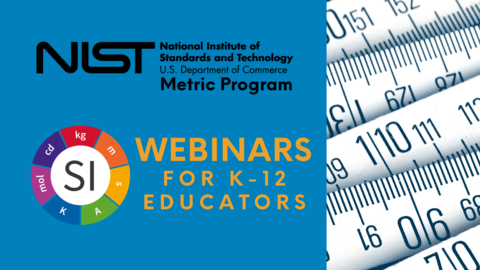 The Metric System Estimation information webinar session demonstrates the Metric Estimation Game, a fun hands-on activity that helps middle students become familiar with SI measurements by practicing estimation skills. This session reinforces the use of common measurement tools, developing reference points, and building proficiency and confidence working with metric measurements. Game participants collaborate in small groups to earn points as they become familiar with metric (SI) mass, length, and volume measurement units. This activity is ideal for outreach ambassadors hosting annual outreach events for Metric Week, Weights and Measures Week, and World Metrology Day.
Info Session: Metric Education Resources (6001)
The Metric System Education Resources information webinar session explores NIST Metric Program education publications and other resources that can be downloaded and freely reproduced by teachers, parents, and students. These resources are helpful to students as they become familiar with metric units, develop measurement quantity reference points, and learn more about SI basics.
Other Events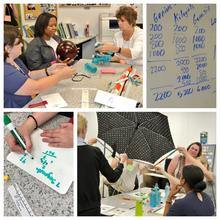 The Metric Program participates in the NIST Summer Institute for Middle School Science Teachers, a two-week workshop for middle school science and math teachers featuring hands-on activities, lectures, tours, and visits with NIST scientists and engineers in their laboratories. More information about this professional development experience is available from the program. 
Resources
Get Started. Before requesting training, learners must first establish an OWM Contacts System account. Using this profile, learners may enroll for training, review their unofficial training transcript, and request publications. Additional information:
Request Training. Once a user account has been established, log-in to the OWM Contacts System to request enrollment in a scheduled session. Browse scheduled class by date, class number, or program area.
Confirmation Communications. After a training request is submitted, each submission is placed in a queue in the order received. Individual requests are processed soon after the Registration Deadline advertised on the Calendar of Events. When each request is processed to "accept" the participant into the class, the account holder will receive a generic automated Registration email from the system. Specific webinar log-in instructions will be sent by email from the Instructor several days before the learning event.
Resources