The SI (metric system) is easy to use! Learn everyday SI reference points
Learning the SI (International System of Units, commonly known as the metric system) requires developing just a few reference points - a general indicator you can use to orient yourself. Reference points help build that innate understanding of "how much." The metric system is a complete measurement system made up of 7 base units. Once you are familiar the SI basics you are ready to go! HINT: Learning the SI is not about making unit conversions in your head (this will only slow you down). Check out these resources to learn to "think metric"...
Simulations and tutorials help students explore successive orders of magnitude.
Nanotechnology - learn about the very small.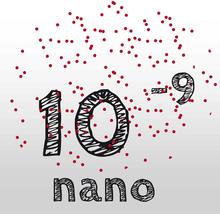 Resources