In practice, OWM works with a wide range of Customers and Stakeholders to design, develop, promote, and deliver our products and services. This includes technical specifications and tolerances for weighing and measuring devices; uniform laws and regulations, methods of sale, and test procedures for a wide variety of commodities; training for laboratory metrologists and weights and measures officials; uniformity and harmonization of legal metrology principles (national and international); and usage of the International System of Units (the SI or metric system). Through our legal metrology and metric programs as well as our partnerships and collaborations, OWM provides standards and services in the following core areas:

Technical Guidance and Training. Through direct input from the weights and measures community on legal metrology standards and practices, OWM designs and delivers training for State laboratory metrologists, weights and measures officials, legal metrology device practitioners, and metric (SI) educators. To see current opportunities for training and continuing education, see our Calendar of Events.

U.S. and International Documentary Standards. OWM develops documentary standards important for legal metrology devices and laboratory metrology in practice. OWM leads U.S. national working groups while representing the U.S. and NIST within international and national (International Organization of Legal Metrology (OIML) and National Conference on Weights and Measures (NCWM), respectively) to develop new and maintain existing uniform U.S. laws, regulations, and methods of practice to harmonize with international standards and regulatory practices.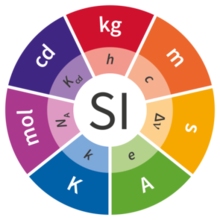 SI Traceability for the States. OWM facilitates traceability of State weights and measures standards to the International System of Units (SI) through NIST; develops procedures for legal metrology calibrations, inspections, and tests; and provides guidance on uniform weights and measures laws and regulations adopted by State and local weights and measures programs. OWM also provides a payment in kind recognition program that includes accreditation (via the National Voluntary Laboratory Accreditation Program (NVLAP)) and proficiency testing opportunities.