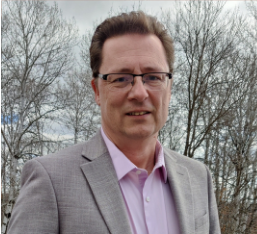 Jan received his master's degree in electrical engineering from Delft University of Technology, in Delft, Netherlands in 1996. In 2004, after a brief career in telecommunications, Jan started a new career as type approval expert at NMi Certin, one of the leading Notified Bodies in Europe. In this position Jan was responsible for the type approval of several types of measuring instruments, including speedometers for law enforcement and electricity meters. However, his main expertise lays in the field of weighing instruments (both non-automatic and automatic).
In his role as type approval expert, Jan not only performed type examinations but also gave worldwide training sessions to the industry, participated in EU work groups, and conducted audits on Module D (production control) and e-mark (net content of prepackages). He also participated in WELMEC WG2 on weighing instruments and WG7 on software as a representative for the Netherlands.
In 2016, Jan and his family moved to the United States where he started as a compliance engineer at Rice Lake Weighing Systems, overseeing not only metrological compliance of the Rice Lake products, but also compliance on other aspects, such as electrical safety, EMC, and restricted substances. Representing a major U.S. manufacturer, he participated in the activities of the Scale Manufacturer's Association and the National Conference on Weights and Measures (NCWM). Within NCWM, he was active in the weighing sector, software sector, and as secretary in the Multiple Dimension Measuring Devices Work Group.
On the international side, Jan was, and still is, actively participating in the International Organization of Legal Metrology (OIML) project groups of OIML D 31, R 76, R 51, and OIML R 134. For the OIML R 76 project group, he leads the subgroup on the development of software requirements for non-automatic weighing instruments.
Jan joined the Office of Weights and Measures (OWM) in April 2022 as an associate in the position of scientific engineer, where he assists with the work on field reference meters. Furthermore, Jan collaborates with and provides support to the NIST OWM technical staff in the development of standards, test procedures, and training materials and provides technical guidance to weights and measures officials, industry, and the public sector to facilitate the uniform adoption and implementation of legal metrology standards in the U.S. He also provides technical support to the NIST OWM technical advisors/representatives to the NCWM NTEP Weighing Sector and its subgroups and continues to participate in the OIML project groups.