Public awareness of the hazards of radioactivity arrived with the nuclear age in the 1940s, followed by concern about radioactive fallout from nuclear weapons testing in the 1950s and 60s. With the advent of the nuclear era, the government needed to monitor radiation to protect populated areas. The National Bureau of Standards (now NIST) responded to this national need by developing radiation detection instruments and standards to calibrate that equipment. The move to Building 245 on the Gaithersburg, Maryland, campus in the 1960s allowed the NIST Radioactivity Group to design specially shielded underground facilities for the measurements of environmental and low-level radioactivity.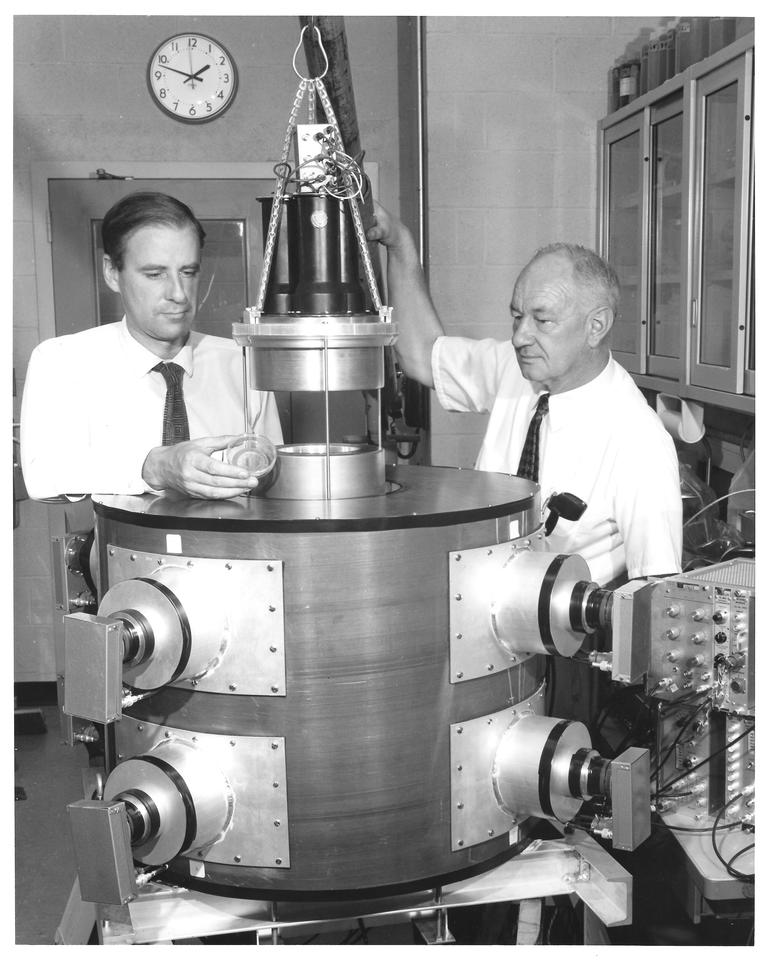 Soon after the new NIST facilities became operational, the U.S. electric utility industry built more than 100 new nuclear power stations. NIST's radioactivity standards, and secondary standards traceable to NIST, were used at those nuclear facilities to assure that measurements of radioactive effluents were within standards set by the Environmental Protection Agency and the Nuclear Regulatory Commission. (The standards continue to be used for that purpose today.)
These NIST standards took on even more importance when a series of catastrophic failures occurred at nuclear plants, starting with Three Mile Island in Pennsylvania in 1979, and Chernobyl in Ukraine in 1986 , and continuing with the tsunami damage to the Fukushima reactor in Japan in 2011. The NIST Radiation Physics Division continues to work with the Intelligent Systems Division to provide assistance on radiation sensors for robotics work in high hazard environments.