Credit:

J. Stoughton/NIST
Perhaps the last thing on one's mind when a loved one battling cancer undergoes radiation therapy is whether the machine dosing them with gamma rays is properly calibrated. And yet, for more than 50 years, many millions of cancer patients who received radiation therapy have been able to depend — unknowingly — on the work of a single aging laboratory in the Radiation Physics Building on NIST's Gaithersburg campus.
That lab, along with others devoted to radiation measurements critical for food safety, national security and environmental science, now has a new, cutting-edge facility purpose-built for this unique research and for the expanding 21st-century applications of radiation technology.
The newly dedicated H Wing of the Radiation Physics Building houses 38 much-needed laboratories in its three stories and approximately 7,900 square meters (85,000 square feet) of space. Built at a cost of $82.4 million, its completion is a major milestone in the ongoing project to expand and modernize the entire Radiation Physics Building, one of the first buildings constructed on the Gaithersburg campus back in the 1960s. The total cost of the entire Radiation Physics Building project is budgeted at $327 million — the most expensive building-modernization project NIST has ever undertaken.
"Many of our existing radiation physics labs have been serving double or triple duty for years, so we could never work as efficiently as we wanted," says PML chemist Lisa Karam. "With the new H-Wing labs, we can now do many types of radiation-related work simultaneously."
NIST has a long history of providing ultra-precise measurement services for radioactive materials, going all the way back to Marie Curie's original radium standards. As time and technology progressed, however, NIST's radiation physics laboratories, which were once cutting-edge, became outmoded … and prone to water leaks whenever it rained. In the past decade, NIST researchers successfully made the case that modern labs and facilities are essential to the national needs of the U.S. Whether detecting dirty bombs at ports of entry or irradiating surgical instruments to ensure they're free of bacteria, measurement science bolsters the evolving applications of radiation, and must evolve along with them.
"To have such an investment made by NIST and Congress is a real endorsement of the importance of the measurement services that the Radiation Physics Division provides and of the staff that do this work," reflects Radiation Physics Division Chief Jim Adams.
During the ribbon-cutting ceremony for the H Wing on Sept. 23, VIPs including Deputy Secretary of Commerce Karen Dunn Kelley and Sens. Ben Cardin and Chris Van Hollen participated in a firsthand tour of some of the new labs.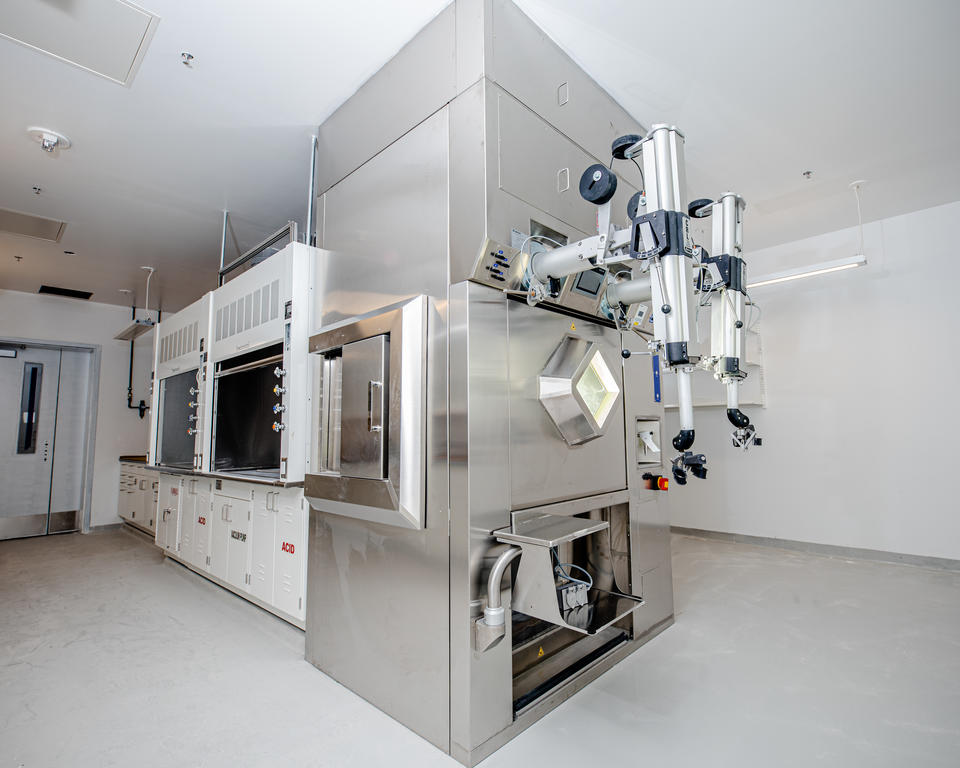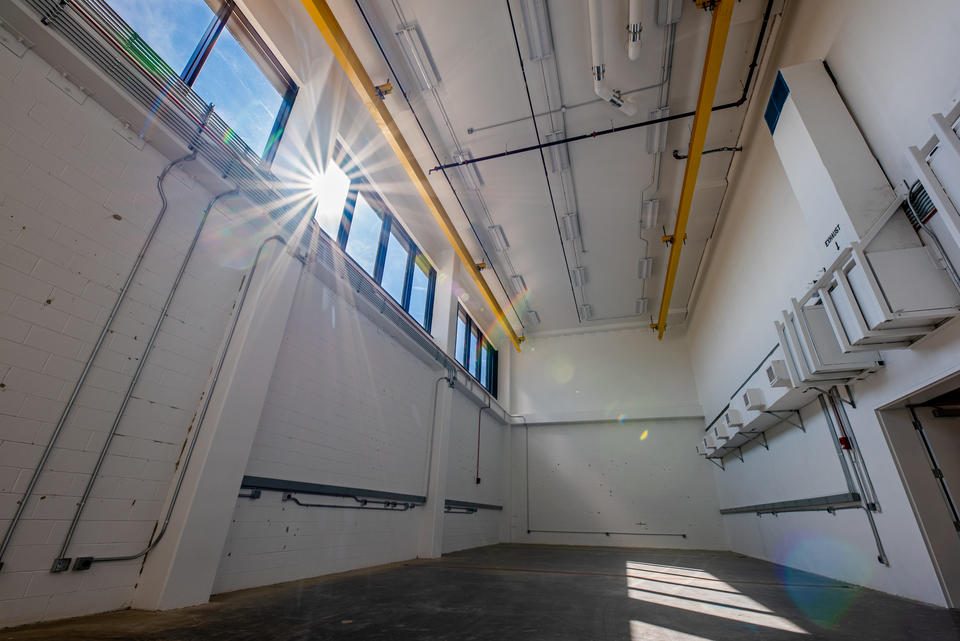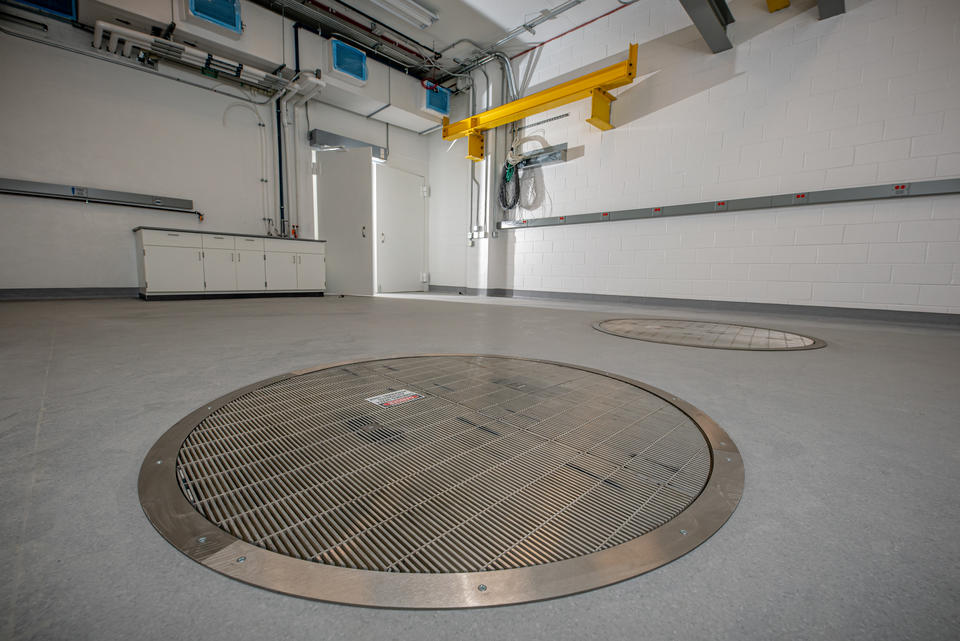 Of course, no new building would be complete without a proper ribbon-cutting. In a show of support for NIST's radiation physics work, NIST Director Walter Copan was joined on Sept. 23 by Deputy Secretary of Commerce Karen Dunn Kelley and Sens. Ben Cardin and Chris Van Hollen.
During his remarks at the ceremony, Copan characterized the new H Wing as a pivot point for NIST: "The United States is again in a position to lead the world into the future of radiation physics," he said. "We're witnessing the beginning of a new era of research and standards development at NIST."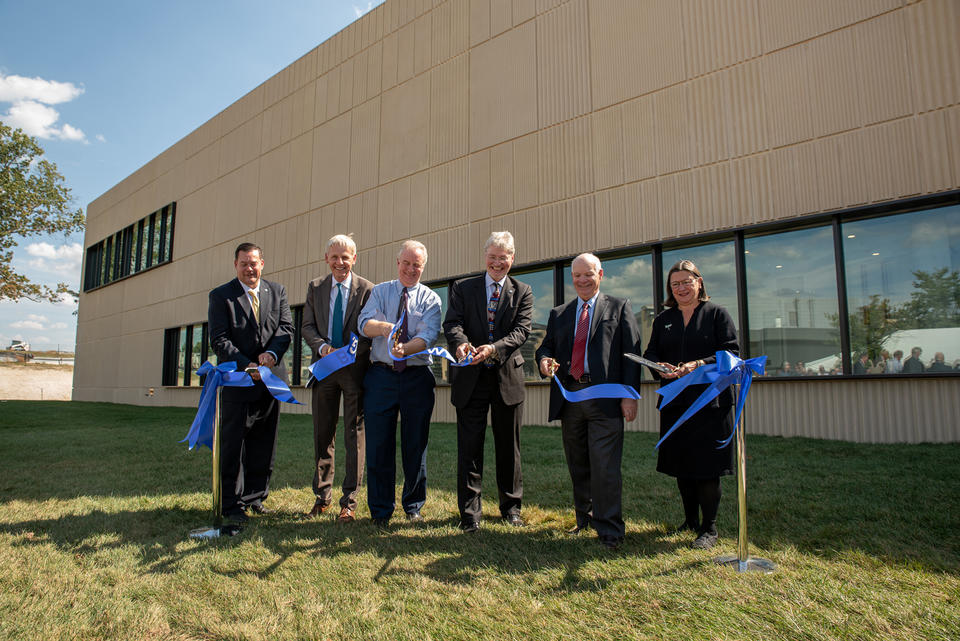 If you'd like to see the full ribbon-cutting ceremony, the video is available below.