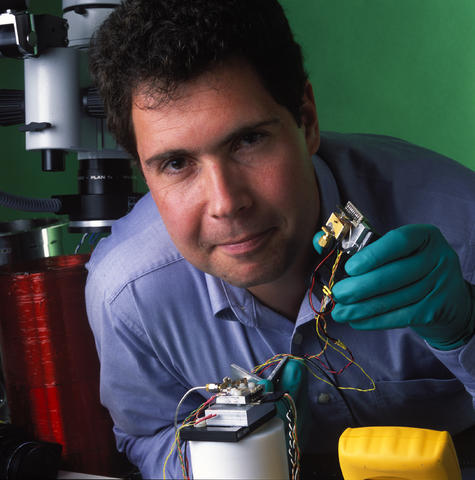 Super-accurate atomic time finds its way into our smartphones, financial transactions and directions that we get from the Global Positioning System (GPS), which relies on the microwave signals from atomic clocks that orbiting satellites transmit. But the frequency used to set official time — 9.2 gigahertz (GHz), about five times higher than an average 4G cellphone — is way too low for future needs. 
Optical atomic clocks promise to serve those needs, as they use higher-frequency light signals. Such clocks have now been miniaturized to the chip scale and can keep more precise time than conventional atomic clocks.
Click on the boxes below to explore the technology in more detail.