The National Institute of Standards and Technology (NIST) has launched NIST on a Chip, a program that will bring cutting-edge measurement-science technology and expertise from our labs directly to users in industry, defense, medicine and academia. NIST on a Chip (NOAC) aims to make ultra-reliable measurement technology available nearly anywhere and anytime. We are seeking partnerships with the U.S. private sector to bring these technologies to commercial reality and unleash new capabilities for American innovation.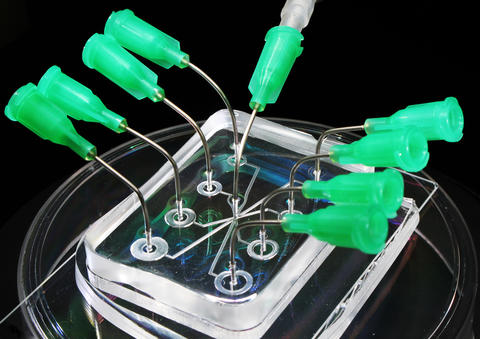 NOAC technology will bring world-leading, NIST-level accuracy to factory floors, hospital diagnostic centers, commercial and military aircraft, research labs and ultimately homes, vehicles and personal devices.
The program is creating prototypes for a new generation of ultra-compact, inexpensive, low-power measurement tools for time and frequency, distance, mass and force, temperature and pressure, electrical and magnetic fields, current and voltage, fluid volume and flow, and more. Because these devices are directly based on the rules of quantum physics, they are inherently accurate and reliable. 
These NIST-pioneered technologies will be manufactured and distributed by the private sector, opening new tech-transfer and lab-to-market opportunities in accordance with NIST's goal of strengthening U.S. economic competitiveness by supporting advanced manufacturing.  
Breaking the Calibration Cycle
It's not enough to have the latest and greatest equipment for accurately measuring the size of a new aircraft wing or administering the precise dose of a lifesaving new drug. Such measurement equipment must regularly be calibrated against a reliable reference or standard to make sure it's producing accurate results. At present, many calibrations entail considerable downtime as users periodically send valuable devices or in-house standards to NIST or other calibration facilities for testing against U.S. national standards, and then wait for the instruments to be shipped back.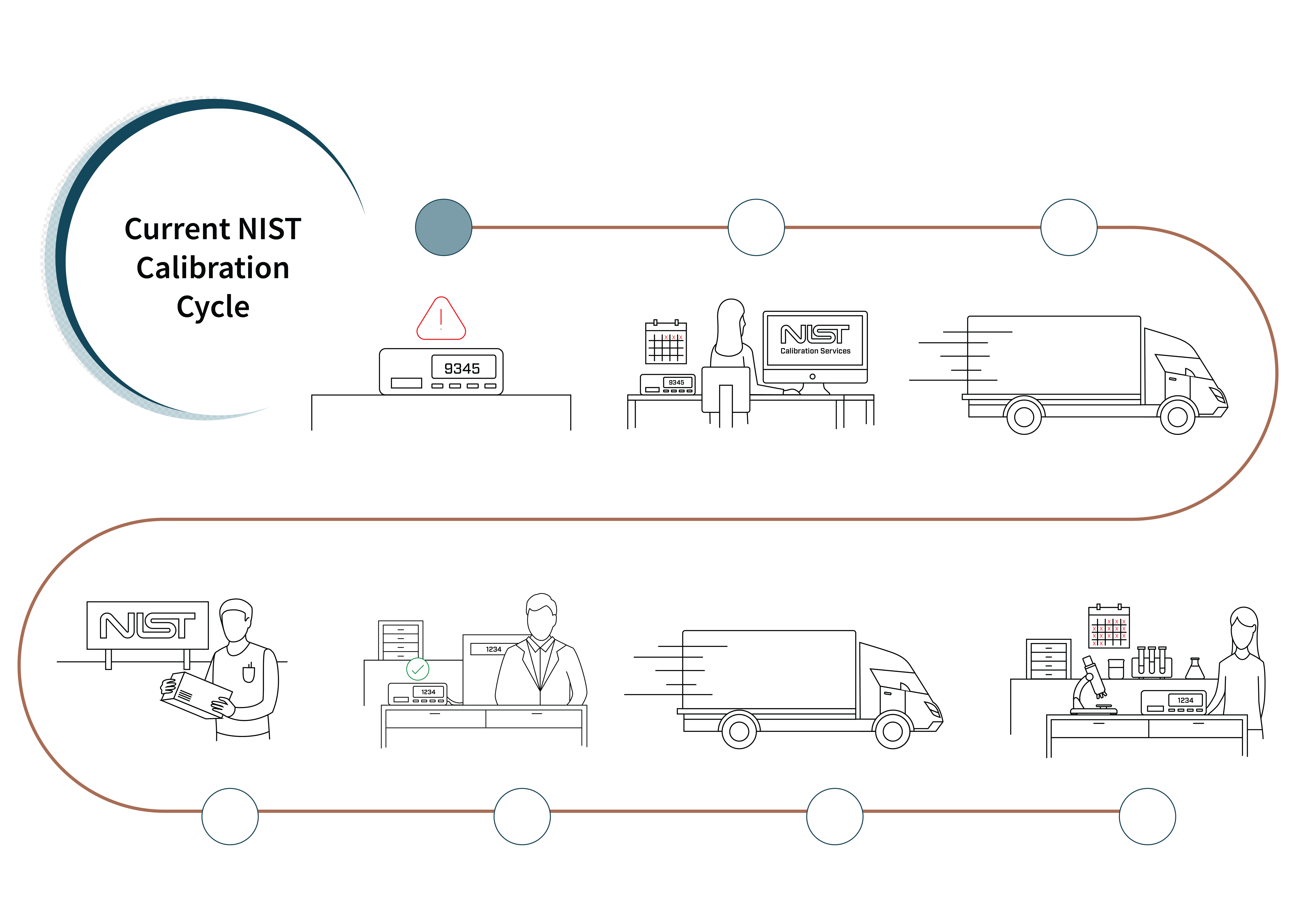 NIST on a Chip, by contrast, aims to make possible universal, in-house access to mass-produced, robust, miniaturized instruments and standards that can be traced to U.S. national standards and the International System of Units (SI). These instruments will not require external calibration because their operation relies on fundamental constants and unchanging quantum phenomena.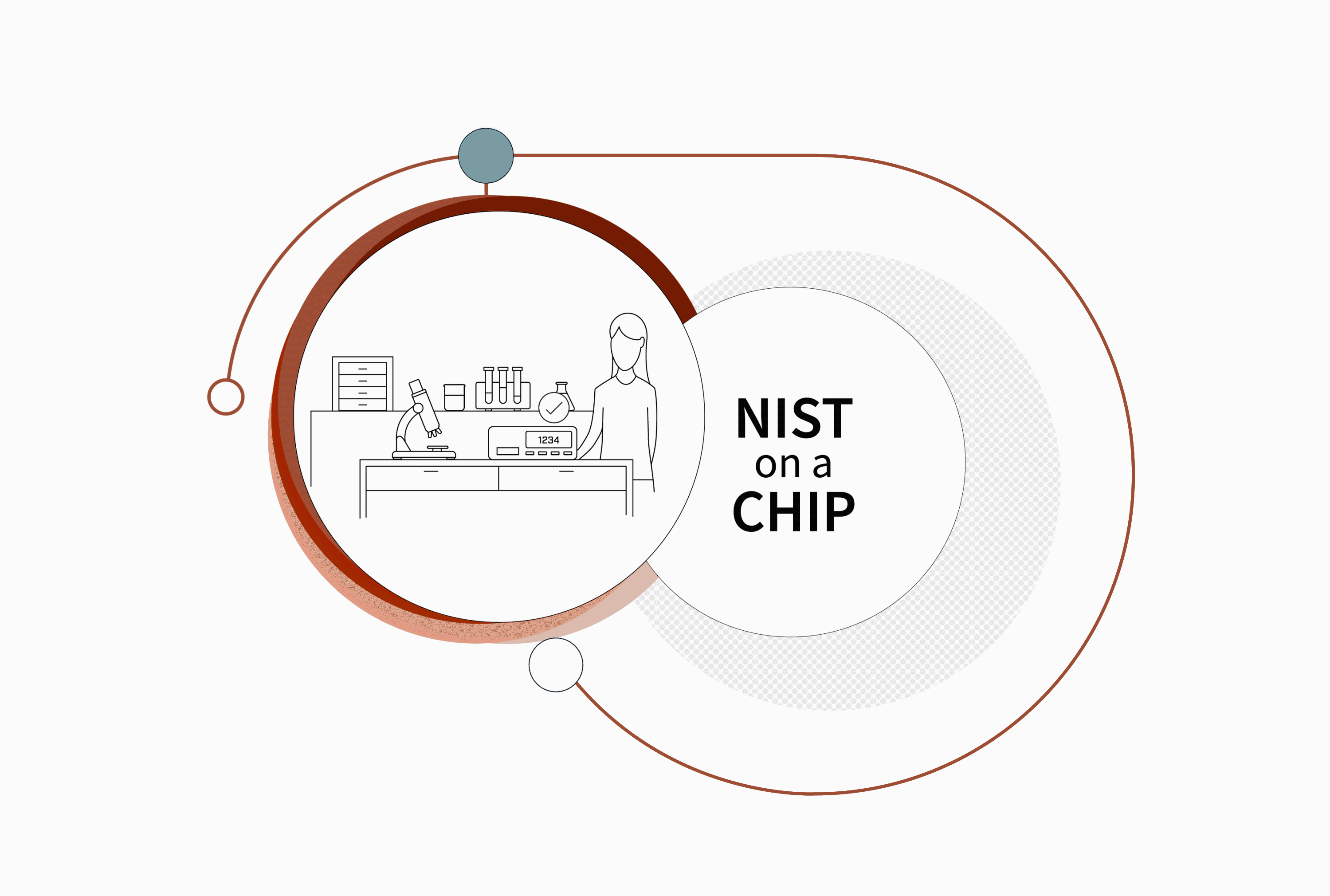 Low Production Costs
Most NOAC devices are intended to be manufacturable with the same kind of silicon-based technology and fabrication processes already used to make integrated circuits and microelectromechanical systems (MEMS). That should result in devices that are both inexpensive and rugged, with dimensions that are easily incorporated into new or existing equipment.
At present, the evolving program is planned to include robust projects across the NIST laboratories in multiple technology areas. Click on each link for detailed information; we will be adding more links soon.