Keep the NIST Food Safety Workshop agenda at your fingertips during the event by downloading our app onto your mobile device!  Click here to download Attendify, then search "NIST Food Safety Workshop" to join the event.  Attendify will also allow you to network with other attendees, respond to polls, ask questions of presenters, and offers maps of the venue space.
Monday, October 28, 2019

Microbiological Contaminants

Session Chairs:  Scott Jackson, NIST and Wendy McMahon, Merieux NutriSciences


13:00 - 13:30

Microbial Contamination:  An Industry Perspective on Risk Management
Pamela Wilger, Cargill


13:30 - 14:00
Regulatory Perspective on the Adoption and Implementation of Microbiological Methods
Thomas Hammack, US FDA

14:00 - 14:30
Approaches to the Validation of New and Emerging Microbiological Technologies
Wendy McMahon, Merieux NutriSciences
14:30 - 15:00
Challenges of Method Development in a Diverse Testing Environment
Mike Clark, Bio-Rad

15:00 - 15:30

Refreshment Break
Sponsored by R-Biopharm

15:30 - 16:00
Genomic Methods: Benefits and Challenges for Industry Adoption
Jesse Miller, NSF International

16:00 - 17:00

Panel Discussion

18:30 - 20:30
Co-Located Reception, Courtyard Gaithersburg Washingtonian Center Salons 1-3
Sponsored by SCIEX, Thermo Fisher Scientific, and Phenomenex
---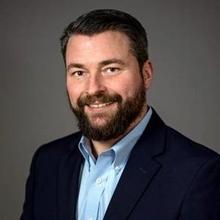 Scott Jackson, Ph.D., Complex Microbial Systems Group Leader
Biosystems and Biomaterials Division, Material Measurement Laboratory
National Institute of Standards and Technology, Gaithersburg, Maryland  USA

Scott Jackson is currently the leader of the Complex Microbial Systems Group at the National Institute of Standards and Technology (NIST) in Gaithersburg, MD. In this current role, Scott is leading international efforts to improve microbiome and metagenomic measurements by organizing inter-lab studies, developing reference materials and reference methods, and developing in vitro tools that allow us to better understand microbial community resilience and evolution. 

Prior to joining NIST in 2014, Scott spent 11 years as a principal investigator with the FDA. At FDA, his research focused on characterizing the global genomic diversity of enteric pathogens, with applications for food safety, bioforensics and public health. 

Scott did his PhD research in biochemistry and biophysics at The University of Maryland and Johns Hopkins University, respectfully, where he focused on the evolution of mobile genetic elements using yeast as a model genetic organism. Scott performed his undergraduate studies in Chemistry and Geology at the University of South Carolina.
---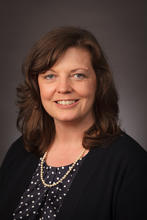 Wendy McMahon, General Manager
Silliker Food Science Center, Mérieux NutriSciences
Crete, IL  USA

Wendy McMahon is General Manager for Silliker's Food Science Center in Crete, IL managing contract research studies including method validation, process validation, shelf life, challenge studies, microorganism identification services and other customized services for food industry clients.

A graduate of University of Illinois with a bachelor of science in biology and a master of science in food science, Ms. McMahon joined Mérieux NutriSciences in 1990 as a research microbiologist. During her tenure, her job responsibilities ranged widely including both individual contributor and technical management responsibilities.  She has developed and taught food microbiology short courses, managed a wide range of proficiency and check sample programs for external and internal clients, as well as performed numerous method validations and process validation studies.  She also worked within corporate quality, supporting all of the Mérieux NutriSciences North American laboratories which are ISO 17025 accredited, as well as managed the largest food microbiology routine testing lab within the network.

McMahon has been very active within AOAC and was awarded Fellow in 2014.  She has numerous publications spanning areas such as rapid method validation studies for the detection of Listeria monocytogenes, Salmonella, Escherichia coli O157:H7 and quantification of Staphylococcus aureus.  She is a co-author of the Salmonella chapter in the Compendium of Methods for the Microbiological Examination of Foods (5th edition). She was appointed to the National Advisory Committee on Microbiological Criteria for Foods (NACMCF) in 2018, and was awarded Mérieux NutriSciences Scientist of the Year in 2018.
---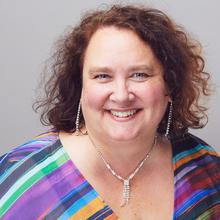 Pamela Wilger, Senior Corporate Microbiologist and Food Safety Specialist
Cargill
Minneapolis, Minnesota  USA

Pamela received her Bachelor of Science and Master of Science degrees in Bacteriology from the University of Wisconsin at Madison where she also worked at the Food Research Institute. 

After graduating she worked for Quest International as the facility microbiologist and lab supervisor and then as a researcher in product development of fermented Hydrocolloids. 

In January of 2001, Pamela joined Cargill's Corporate Food Safety, Quality & Regulatory Affairs department as a Global Food Safety and Microbiology Specialist. Most recently she is a regional Senior Applied Food Safety and Quality Microbiologist and Food Safety Expert working more closely with the Cargill businesses' manufacturing facilities and laboratories, customers, and governments.  

Pamela is a very active member of the International Association for Food Protection (IAFP) including being actively part of the program committee for the past two years and AOAC International including being a voting member of the International Stakeholder Panel on Alternative Methods (ISPAM).  Pamela represents the United States through ANSI on the ISO Technical Committee 34/Sub-Committee 9 Microbiology TAG including Working Group 3 for Method Validation, Working Group 19 for Challenge Studies, and Working Group 29 on Spores to name a few.  Pamela is a delegate on the Codex Committee on Food Hygiene - which is currently working on the revision of the General Principles of Food Hygiene (CAC/RCP 1-1969) along with its HACCP Annex and the Code of Practice on Food Allergen Management for Food Business Operators.  

Pamela is the 2018 recipient of the Harold Barnum Industry Award from IAFP. This award recognizes her outstanding service to IAFP, the public and the food industry.
---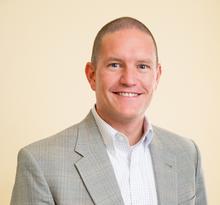 Mike Clark, Global Marketing Manager
Molecular Food Diagnostics, Bio-Rad Laboratories
Hercules, CA  USA

Mike joined Bio-Rad in 2012 after 13 years as a Microbiologist, Laboratory Director, and Director of Business Development for a large food testing laboratory in the United States.  His expertise includes food microbiology, method development, and method validation.  In his current role with Bio-Rad, Mike is responsible for developing and strengthening Bio-Rad's position in key markets; government and regulatory affairs; and worldwide product and marketing strategy for PCR and droplet digital PCR for food diagnostics.  Mike holds a Bachelor's degree in Biology and a Master's in Business.
---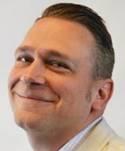 Jesse Miller, Ph.D., Director
Applied Research Center, NSF International
Ann Arbor, MI  USA

Dr. Jesse D. Miller has 20 years of experience in Microbiology, Molecular Biology, Commercialization and Front-End Innovation.  He holds a Ph.D. in Microbiology from Wayne State University School of Medicine and a B.S. in the same from the University of Michigan.  Dr. Miller's industrial research focus has been on creation of diagnostics for the food safety and health care industries.  In his role in industry, he has led and trained multiple teams on the tools and principles necessary to create meaningful products and services in todays' fast-paced product development world. He has authored over 30 publications and holds over a dozen patents (granted and applied for).  In his current role at the Applied Research Center, he oversees research and development activities for the organization with personal specializations in Food Safety and Next Generation Sequencing.