Keep the NIST Food Safety Workshop agenda at your fingertips during the event by downloading our app onto your mobile device!  Click here to download Attendify, then search "NIST Food Safety Workshop" to join the event.  Attendify will also allow you to network with other attendees, respond to polls, ask questions of presenters, and offers maps of the venue space.
Monday, October 28, 2019

08:00 - 09:30

Continental Breakfast

09:30 - 09:45

Welcome
James K. Olthoff, Associate Director for Laboratory Programs, NIST

09:45 - 10:15

Keynote - Regulatory Perspective
Robert L. Buchanan, Professor, Department of Food Science and Nutrition, University of Maryland

10:15 - 10:45

Keynote - Industry Perspective
Roger T. Lawrence, Lawrence & Associates, LLC (formerly of McCormick & Company)

10:45 - 11:15

Refreshment Break

11:15 - 11:45

Keynote - Laboratory Perspective
Darryl M. Sullivan, Chief Scientific Officer, Eurofins Scientific, Inc.

11:45 - 12:00

Keynote Summary and Workshop Focus
Melissa M. Phillips, Research Chemist, Chemical Sciences Division, NIST

12:00 - 13:00

Lunch
Sponsored by LGC
---
Robert L. Buchanan, Ph.D., Professor
Center for Food Safety and Security Systems, Department of Nutrition and Food Science
University of Maryland, College Park, Maryland  USA

Dr. Buchanan, Director of the University of Maryland's Center for Food Safety and Security Systems, received his B.S, M.S. M.Phil, and Ph.D. degrees in Food Science from Rutgers University, and post-doctoral training in mycotoxicology at the University of Georgia. Since then he has 30 years experience teaching, conducting research in food safety, and working at the interface between science and public health policy, first in academia, then in government service in both USDA and FDA, and most recently at the University of Maryland. His scientific interests are diverse, and include extensive experience in predictive microbiology, quantitative microbial risk assessment, microbial physiology, mycotoxicology, and HACCP systems. He has published widely on a wide range of subjects related to food safety, and is one of the co-developers of the widely used USDA Pathogen Modeling Program. Dr. Buchanan has served on numerous national and international advisory bodies including serving as a member of the International Commission on Microbiological Specification for Foods for 20 years, as a six-term member of the National Advisory Committee for Microbiological Criteria for Foods, and as the U.S. Delegate to the Codex Alimentarius Committee on Food Hygiene for 10 years.
---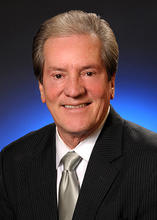 Roger T. Lawrence, Consultant
Corporate Officer and Vice President of Global Quality and Regulatory, McCormick & Company, Inc. (Retired)
Lawrence & Associates Consultants, LLC, Timonium, Maryland  USA

Mr. Lawrence recently retired as an executive of McCormick & Company, Inc. He served as a Corporate Officer and Vice President of Global Quality and Regulatory. 

McCormick is a Global Leader in the manufacturing, marketing and distribution of spices, seasonings, flavors and specialty products to the entire food industry. Customers range from retail outlets to food service and to the food processing industry. They sell product in more than 100 countries and employs over 10,000 people worldwide.

He was responsible for Quality, Food Safety and Regulatory strategic direction and operational guidance as well as functional oversight throughout the corporation's worldwide operations and supply chain.  He provided functional support to retail, food service and industrial customers.

Prior to this assignment, he held positions as Vice President, Operations and Technology for the Asia-Pacific Zone, Vice President of Technical Services for the US Consumer Products Division, Director of Product Development and Quality Insurance for the International Group and Director of Technical Services for Europe. Mr. Lawrence came to McCormick following several years of plant and corporate headquarters experience with Quaker Oats Company.

Mr. Lawrence is a member of the IFT Board of Directors, IIT IFSH Advisory Board, JIFSAN Advisory Council and the University of Maryland College of Agriculture and Natural Resources Dean's Global Advisory Council.

During his career, he served as the Chair of the Board of Directors for the International Food Information Council (IFIC), and the President of the Board of Directors for the American Spice Trade Association.  He served on the Executive Committee of GMA (Grocery Manufacturers of America) Scientific and Regulatory Affairs Council, and the Board of Directors and Executive Committee of the Food Products Association prior to its merger with GMA.

He serves on a number of non-profit Boards including Sister Cities International and Maryland Sister States.

He is a professional member of the Institute of Food Technologists, a senior member of the American Institute of Chemical Engineers, and the American Society for Quality. Mr. Lawrence holds a BS degree from DePaul University, Chicago, Illinois.
---
Darryl Sullivan, Chief Scientific Officer
Eurofins Scientific, Inc., Madison, Wisconsin  USA

Darryl Sullivan is the Director of Industry and Regulatory Affairs for the Food Integrity and Innovation Division of Eurofins.  Mr. Sullivan acts as the primary liaison with food, nutritional and dietary supplement companies as well as providing expertise on designing comprehensive testing programs to meet scientific and regulatory requirements. In this role he is often called upon as an expert witness for litigation and dispute resolution. He has managed numerous different departments at Covance including lab operations, research and development, client services, sample management, sample preparation and study direction, as well as a satellite laboratory in Michigan.  
Mr. Sullivan received his BS from the University of Wisconsin-Madison and has more than 35 years of experience in laboratory testing of food and dietary supplements. He is considered to be an expert in the field of validation of analytical methods, having served for three years as Chair of the AOAC INTERNATIONAL Official Methods Board. Mr. Sullivan was a member of the Task Force that redesigned the AOAC Standards Development Process. He is currently the Past President and Secretary of the AOAC INTERNATIONAL Board of Directors, and the Chair of the AOAC Stakeholder Panel on Infant Formula and Adult Nutritionals. He is also the Chair of the AOAC Stakeholder Panel on Dietary Supplements. He is a former member of the Board of Directors of the AOAC Research Institute. Mr. Sullivan is the Chair of the IFT Nutraceutical and Functional Foods Division. He is the Chair of the Analytical Laboratories Committee of the American Herbal Product Association, a member of the USP Expert Committee for Dietary Supplements, and is a member of the Joint Committee on Dietary Supplements of NSF. He is a member of the CRN Regulatory Affairs Committee and the NPA ComPLI Committee. Mr. Sullivan has developed and validated hundreds of analytical methods in the areas of nutrient and residue testing, and is the author of more than 75 publications and 100's of scientific presentations. In addition, he is the Past Chair of the AOAC Presidential Task Force on Dietary Supplements and co-editor of the book Methods of Analysis for Nutrition Labeling. He is also the co-editor of the book Improving Import Food Safety.
---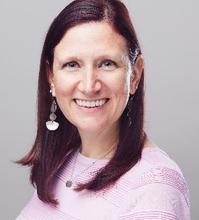 Melissa M. Phillips, Ph.D., Research Chemist
Chemical Sciences Division, Material Measurement Laboratory
National Institute of Standards and Technology, Gaithersburg, Maryland  USA

Melissa M. Phillips has been a research chemist in the Chemical Sciences Division at the National Institute of Standards and Technology (NIST) since 2008.  She is involved in the certification efforts for food and dietary supplement Standard Reference Materials (SRMs) and is a coordinator of the Dietary Supplement Laboratory Quality Assurance Program (DSQAP), the Health Assessment Measurements Quality Assurance Program (HAMQAP), the Total Nutrients Quality Assurance Program (TNQAP), and the Food Reference Materials Program.  Her interests include development of new analytical methods for the determination of marker compounds, vitamins, and contaminants in foods and dietary supplements, and improving the measurement capabilities of the food and dietary supplement communities using reference materials and quality assurance programs.  Melissa obtained a B.S. in Chemistry, and M.S. in Forensic Chemistry, and a Ph.D. in Analytical Chemistry from Michigan State University.  Melissa is a member of the AOAC INTERNATIONAL Official Methods Board and is a fellow of AOAC INTERNATIONAL.