Keep the NIST Food Safety Workshop agenda at your fingertips during the event by downloading our app onto your mobile device!  Click here to download Attendify, then search "NIST Food Safety Workshop" to join the event.  Attendify will also allow you to network with other attendees, respond to polls, ask questions of presenters, and offers maps of the venue space.
Wednesday, October 30, 2019

08:00 - 08:30

Continental Breakfast
Sponsored by Waters Corporation

Authenticity, Fraud, and Adulteration
Session Chairs:  Kate Rimmer, NIST; Holly Johnson, American Herbal Products Association; Duffy MacKay, CV Sciences, Inc.
08:30 - 08:50
"Nitrogen Spiking" of Protein-Based Nutritional Products
Spencer Carter, Dyad Labs

08:50 - 09:10
Determining if an Ingredient is Derived from Synthetic, Natural, or Bioengineered Starting Material
Kara Lewis, Nutrasource

09:10 - 09:30
The Application of Multi-Element and Multi-Isotope Analysis; A Potential Tool to Prevent Food Fraud
Simon Kelly, International Atomic Energy Agency
09:30 - 9:50
Case Studies from UK Referee Analysis and Advice
Julian Braybrook, UK Government Chemist, LGC
9:50 - 10:20
Refreshment Break
Sponsored by Waters Corporation
10:20 - 10:40
Preventing Adulteration in Botanical Dietary Supplements
Stefan Gafner, American Botanical Council
10:40 - 11:00
New Technologies in Botanical Authenticity Analysis
Seon-Beom Kim, Center for Natural Product Technologies at University of Illinois Chicago
11:00 - 11:20
Food Fraud and Economically Motivated Adulteration
John Szpylka, Merieux NutriSciences
11:20 - 12:00
Panel Discussion
12:00 - 13:00
Lunch
---
Catherine A. Rimmer, Ph.D., Research Chemist
Chemical Sciences Division, Material Measurement Laboratory
National Institute of Standards and Technology, Gaithersburg, Maryland  USA

Kate Rimmer is responsible for the dietary supplements reference program at NIST and is also one of the lead chemists for the Health Assessments Quality Assurance Program. She received her Ph.D. in analytical chemistry from Florida State University and completed a National Research Council postdoctoral fellowship at the National Institute of Standards and Technology (NIST) studying stationary phases for liquid chromatography.
---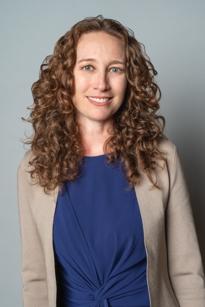 Holly E. Johnson, Ph.D., Chief Science Officer 
American Herbal Products Association, Silver Spring, Maryland  USA

Holly E. Johnson Ph.D. is the Chief Science Officer for the American Herbal Products Association. She previously served as Laboratory Director for Alkemist Labs, an ISO 17025 accredited natural product testing lab specializing in botanicals.  Dr. Johnson took her Ph.D. in Pharmacognosy and was awarded an NIH Fellowship for training at the University of Illinois-Chicago NIH Center for Botanical Dietary Supplements.  She did a postdoctoral research fellowship at the Institute for Ethnomedicine in Jackson Hole, Wyoming and worked for Waters Corporation doing technical training and natural products applications. Holly is currently active in standards setting activities with AOAC for foods and dietary supplements, is a member of the United States Pharmacoepia's Medical Cannabis Expert Panel, serves on the Editorial Board of the Journal of AOAC International, and also the Advisory Boards of the American Botanical Council and the American Herbal Pharmacoepia.  Holly has over 20 years experience in the lab and in the field with natural products & botanicals and spent many happy years conducting research and giving courses at the University of Hawaii.
---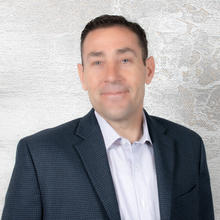 Douglas 'Duffy' MacKay, N.D., Senior Vice President
Scientific and Regulatory Affairs
CV Sciences, Las Vegas, Nevada  USA

Douglas 'Duffy' MacKay, N.D., is senior vice president, scientific and regulatory affairs for CV Sciences. CV Sciences is a market leader in consumer products that contain hemp extracts with cannabidiol (CBD). Dr. MacKay is responsible for CV Sciences scientific and regulatory affairs, functions that drive product quality, safety, and regulatory compliance. Dr. MacKay comes to CV Science after a ten-year career with the Council for Responsible Nutrition (CRN) where he served as the senior vice president, scientific and regulatory affairs. Dr. MacKay oversaw the scientific and regulatory affairs department, ensuring that the association's scientific, policy and legislative positions were based on credible scientific rationale.

Prior to joining CRN, Dr MacKay spent eight years working as a medical and nutrition expert for two companies in the dietary supplement industry, including four years as an executive with Nordic Naturals, where he was in charge of clinical research. He previously served as Technical Advisor for Thorne Research. Dr. MacKay has published articles in peer-reviewed journals, and serves on the Editorial Board of the peer-reviewed publications: the Journal of Alternative and Complementary Medicine, Integrative Medicine: A Clinician's Journal, Current Topics in Nutraceutical Research, and the official publication of the American Association of Naturopathic Physicians, Natural Medicine Journal. Dr. MacKay serves on the Advisory Board for the American Botanical Council, the NSF International Joint Committee on Dietary Supplements, the National Institute of Standards Technology/National Institutes of Health, Dietary Supplement Laboratory Quality Assurance Program, and Nutritional Outlook. He is also Chair of the Steering Committee for the SIDI Work Group. Dr. MacKay earned his degree in Marine Biology from the University of California, Santa Cruz and his naturopathic medical degree from the National University of Natural Medicine in Portland, Oregon.
---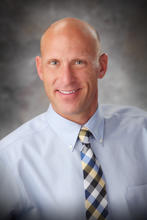 Spencer Carter, Ph.D., Senior Vice President
Dyab Labs, Salt Lake City, Utah  USA

Spencer Carter received his PhD from the University of Alberta in Analytical Chemistry.  He conducted bioanalytical work for 15 years in the pharmaceutical industry, including Lab Director at Covance in Salt Lake City.  He currently serves as Senior VP at Dyad Labs.  Dyad Labs is an independent contract lab testing samples in the nutraceutical industry in Salt Lake City.

 
---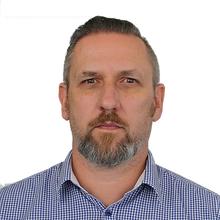 Simon Kelly, Ph.D., Food Safety Specialist
Joint Division of Nuclear Techniques in Food and Agriculture
United Nations Food and Agriculture Organization (FAO) and International Atomic Energy Agency (IAEA), Vienna, Austria

Dr. Simon Kelly is a Food Safety Specialist in the Joint United Nations FAO/IAEA Division of Nuclear Techniques in Food and Agriculture, Vienna, Austria.  He is actively involved in applied and adaptive research with stable isotope and elemental analyses to determine the geographical and production origin of foods and exploring the links between environmental factors and food composition.  He coordinates several international projects to build food authenticity research and technical capacity in developing countries and has previously held positions at the UK's Food and Environment Research Agency and the Institute of Food Research. Dr. Kelly is a member of the Editorial Board of the journal 'Food Chemistry' and the UK Defra's Food Authenticity Methodology Working Group. He gained his degree in Chemistry from Anglia Polytechnic in 1992 and completed his PhD in the School of Environmental Sciences at the University of East Anglia in 2002, where he holds an honorary lectureship.  Dr. Kelly is a Chartered Chemist and Fellow of the Royal Society of Chemistry.
---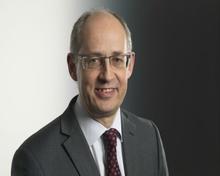 Julian Braybrook, Ph.D., UK Government Chemist
Director of Measurement Science
LGC, Teddington, United Kingdom

Julian is the UK Government Chemist, with the statutory function of referee analyst (most frequently for the agrifood sector but also other cited legislative areas) and the wider advisory function across measurement science to assist UK Government in its policy-making and regulation.

He is also Director of Measurement Science, leading LGC's National Measurement Laboratory roles in chemical and bio-metrology that help underpin the UK National Measurement System.

He has a proven track record in national and European collaborative research innovation and exploitation, and holds the position of Visiting Professor in Metrology for Biomanufacturing Engineering at Loughborough University. He holds several national, European and international roles informing documentary and reference standards generation and application.
---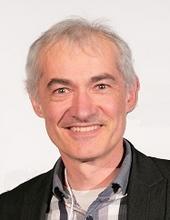 Stefan Gafner, Ph.D., Chief Science Officer
American Botanical Council, Burlington, Vermont  USA

Stefan Gafner received his degree in pharmacy at the School of Pharmacy, University of Berne, in Berne, Switzerland. He obtained a PhD in pharmaceutical sciences, with a focus on the chemistry of medicinal plants, from the University of Lausanne in Switzerland, and conducted postdoctoral research on cancer chemopreventive natural products at the University of Illinois – Chicago in the College of Pharmacy's Department of Medicinal Chemistry and Pharmacognosy. 

For over a decade, Dr. Gafner has served as a director of analytical chemistry in the R&D department of natural personal care products company Tom's of Maine. He is currently Chief Science Officer of the American Botanical Council, an independent, nonprofit research and education organization. He is also technical director of the ABC-AHP-NCNPR Botanical Adulterants Program, a large-scale collaborative program initiated by the American Botanical Council (ABC), the American Herbal Pharmacopoeia (AHP), and the National Center for Natural Product Research (NCNPR) at the University of Mississippi to educate members of the herbal and dietary supplement industry about ingredient and product adulteration.
---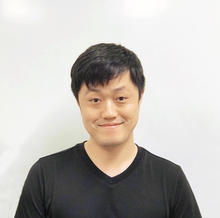 Seon Beom Kim, Ph.D., Postdoctoral Research Associate
Center for Natural Product Technologies (CENAPT), Program for Collaborative Research in the Pharmaceutical Sciences (PCRPS) and Department of Pharmaceutical Sciences (PSCI), University of Illinois at Chicago, Chicago, IL, USA

Seon Beom Kim obtained his Ph.D. in Pharmacognosy from Chungbuk National University, South Korea. During his Ph.D., he worked mainly on the isolation and structure elucidation of bioactive constituents from diverse natural sources and the optimization of extraction conditions using statistical analysis. Dr. Kim joined the CENAPT team in 2017. His current research involves the preparation of extracts from authenticated botanical libraries. His focus is on the systematic evaluation of methods for the targeted removal ("sample clean-up") of promiscuous compounds such as chlorophylls and fatty acids, which are known to interfere with bioassays. He also investigated methods of authentication of plant-derived natural products including the determination of their purity, by modern analytical methods, including qualitative and quantitative NMR. Furthermore, he is also actively involved in the coordination and dissemination of knowledge and innovation that can address challenges and drive future developments in the field of natural products research.
---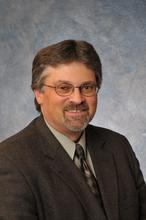 John Szpylka, PhD., Scientific Affairs Director
Chemistry N.A.
Mérieux NutriSciences, Chicago, Illinois  USA

Dr. John Szpylka is an analytical chemist with over 25 years experience in the food industry and food testing arena.   Currently John is the Scientific Affairs Director, Chemistry N.A. with Mérieux NutriSciences where he interfaces with scientific organization, regulatory agencies, & the food industry, and is a technical expert for chemistry testing in North America.  John joined Mérieux NutriSciences after 20 years with General Mills as a Principal Scientist.

John is an active representative to key scientific organizations and regulatory agencies to identify and contribute to food testing standardization for nutritional needs and arising issues.  John Szpylka serves on the AOAC International Board of Directors, is a Fellow of AOACI, and is a past chair of the Official Methods Board.  He currently chairs the Non-Targeted Testing Working Group for the AOACI Food Authenticity Initiative, chair of the Allergens by Mass Spec Expert Review Panel, and as a member of Stakeholder Panels and ERPs for Food Testing, Infant Formula, and Dietary Supplements.  John is also active in other organizations including Amer. Assoc, of Cereal Chemists (chair of Carbohydrates & Fiber Technical Division), AOCS, AAFCO (Methods Committee consultant), DSQAP, ASTA, and GMA. 

John received his doctorate in analytical chemistry from the Ohio State University after receiving a B.S. in chemistry from Rensselaer Polytechnic Institute.