Keep the NIST Food Safety Workshop agenda at your fingertips during the event by downloading our app onto your mobile device!  Click here to download Attendify, then search "NIST Food Safety Workshop" to join the event.  Attendify will also allow you to network with other attendees, respond to polls, ask questions of presenters, and offers maps of the venue space.
Tuesday, October 29, 2019

Food Allergens
Session Chairs:  David Bunk, NIST and Jupiter Yeung, Nestlé Nutrition

13:00 - 13:25
Protein Allergens in Food; Overview of Commodities, Chemistries, and Matrices
Eric Garber, Center for Food Safety and Applied Nutrition, U.S. FDA

13:25 - 14:10

The Clinical Perspective of Food Allergens
Stefano Luccioli, Center for Food Safety and Applied Nutrition, U.S. FDA

14:10 - 14:35

Overview of International Regulations of Protein Allergens in Food
Bert Pöpping, FOCOS GbR


14:35 - 15:10

Measurement of Protein Allergens in Food:  Immunoassay, Mass Spectrometry, and DNA
Melanie Downs, Food Allergy Research & Resource Program, University of Nebraska-Lincoln

15:10 - 15:35

Supply Chain Management for Protein Allergens in Food
Jupiter Yeung, Global Food Safety, Nestlé Nutrition, and Todd DeKryger, Procurement, Nestlé Nutrition

15:35 - 16:05

Refreshment Break
Sponsored by LECO and MilliporeSigma

16:05 - 16:35

Protein Allergen Management in Food Production
Scott Hegenbart, Conagra Foods

16:35 - 17:00

Questions and Discussion

17:00 - 18:45

Reception and Poster Session
(Refreshments and Cash Bar Service until 18:30)
Sponsored by MilliporeSigma
---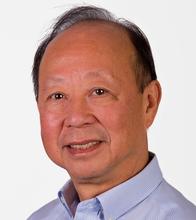 Jupiter Yeung, Ph.D., Principal Scientist
Global Food Safety
Nestle Nutrition, Fremont, Michigan  USA

Jupiter is a Principal Scientist for Global Food Safety for Nestle Nutrition. He joined Nestle in 2008. Jupiter has more than 20 years of food safety experience in physical, chemical and food allergen risk analyses and management to ensure safe and nutritious food supply to all stakeholders. Prior to joining Nestle, Jupiter served in different leading capacities in Grocery Manufacturers Association (GMA), academia and government. He holds a BSc in Pharmacy and PhD in Chemistry. He published over 120 manuscripts and book chapters on a wide range of subjects related to food safety, and health and wellness.
---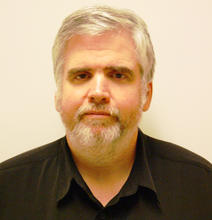 Eric A. E. Garber, Ph.D., Senior Research Scientist
Center for Food Safety & Applied Nutrition
Food and Drug Administration, College Park, Maryland  USA

Dr. Garber has been a research scientist with the FDA since 2002. He oversees the application and development of immunodiagnostic methods for the detection of food allergens. Recently, this has included the development of a novel xMAP-based multiplex assay for the simultaneous detection of 15 food allergens plus gluten with built-in confirmation based on the use of multiple assays per analyte and two extraction protocols. Major advantages of this novel approach include an ability to distinguish between homologous cross-reactive analytes, normally indistinguishable using the currently used commercial ELISA test kits, and more efficiently respond to growing needs associated with the high prevalence of people with multiple food allergies. While with the FDA, Dr. Garber also developed antibody-based methods adopted by the Food Emergency Response Network (FERN) for the reliable detection of proteinaceous select agents (i.e., abrin and ricin) in food. Prior to joining the FDA, Dr. Garber worked on the development of immunodiagnostic assays for infectious agents, the detection of endocrine disruptors in the environment, and arsenic biochemistry. His training is in protein biochemistry, kinetics-thermodynamics, and redox biochemistry. Prior to joining the government, Dr. Garber worked in industry, was a professor of biochemistry at a small liberal arts college, and briefly worked in academic administration overseeing the establishment of a master's degree program in biotechnology.  Dr. Garber received his B.S. in Biochemistry from The City College of New York, Ph.D. in Biochemistry from Brandeis University, and conducted post-doctoral research at Northwestern University.
---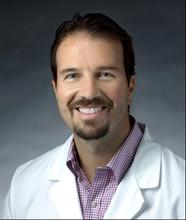 Stefano Luccioli, MD, Medical Officer
Office of Compliance, Center for Food Safety and Applied Nutrition
US Food and Drug Administration, College Park, Maryland  USA

Dr. Stefano Luccioli is a medical officer specialized in allergy/immunology who is currently the Food Allergen Program Coordinator in the Center for Food Safety and Applied Nutrition (CFSAN) of the US Food and Drug Administration (FDA). He is also on the clinical teaching faculty at Medstar Georgetown University Hospital in Washington, D.C. His responsibilities include assisting and coordinating FDA activities and scientific policies to manage food allergens in regulated food products and providing subject matter expertise on health hazard and other risk assessments. His research interests are aimed at understanding the epidemiology of consumer adverse events to food allergens and assessing the health impact of allergen thresholds.

Dr. Luccioli completed his medical school and residency training in internal medicine at Georgetown University medical school and his fellowship in allergy & immunology at the National Institute of Allergy and Infectious Diseases (NIAID) of the National Institutes of Health (NIH).
---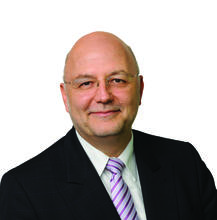 Dr. Bert Pöpping, Managing Director
FOCOS
Alzenau, Germany

Dr. Bert Pöpping is managing director of the strategic food consulting company FOCOS (www.focos-food.com). His company advises food manufacturers, start-up companies, not-for-profit organisations and laboratories on strategic food safety solutions and emerging technologies.  He previously worked as Chief Scientific Officer and Director Scientific Development and Regulatory Affairs for multi-national contract laboratories. Dr. Popping has 25 years of experience in the food testing industry and authored over 75 peer-reviewed publications on topics of food allergens, food authenticity, food analysis, validation and regulatory assessments (https://www.focos-food.com/publications/). Dr Popping is a member of the editorial board of J. Food Additives and Contaminants, J. Food Analytical Methods and Quality Assurance and Safety of Crops & Foods. Earlier this year (2019), the J. AOAC published his and Carmen Diaz-Amigo's special guest-edited section on mass spectrometric methods for food allergens and food fraud with 12 manuscripts. Dr. Popping is co-chair of the ILSI Food Authenticity Taskforce, and Scientific Advisor to AOAC International on the Food Authenticity working groups. He is also an active member of numerous national and international standardisation organisations including CEN, ISO and several German official method working groups (§64 German Food & Feed Law). He is currently also the president of MoniQA Association (www.moniqa.org).
---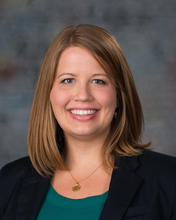 Melanie Downs, Ph.D., Assistant Professor
Food Allergy Research and Resource Program, Department of Food Science and Technology
University of Nebraska-Lincoln, Lincoln, Nebraska  USA

Melanie Downs is an Assistant Professor affiliated with the Food Allergy Research & Resource Program in the Department of Food Science and Technology at the University of Nebraska-Lincoln. Her research primarily focuses on the proteomics of allergenic foods, including the identification, characterization, and detection of food allergens using mass spectrometry. In addition to research, Dr. Downs also works with the food industry on a number of aspects of food allergen management.
---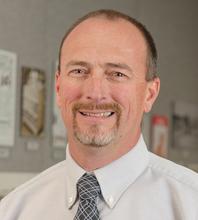 Todd DeKryger, Ph.D., North American Regional Manager
Supplier Development
Nestlé Infant Nutrition, Fremont, Michigan  USA

Todd DeKryger is North American Regional Manager for Supplier Development for Nestlé Infant Nutrition in Fremont, Michigan.  Amongst other things, his duties include developing agricultural policy for Gerber and providing technical assistance on infant food contaminants and agricultural sustainability issues. He joined the company in 1993.
Todd is a three-time Michigan State Spartan, earning a BS from the Department of Horticulture, a MS from the Department of Entomology and a PhD from the Department of Community Sustainability. 
---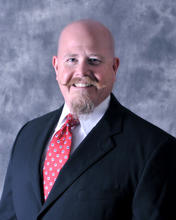 Scott Hegenbart, Manager of Scientific Affairs
Food Protection and Regulatory Affairs Group
Conagra Brands, Omaha, Nebraska  USA

Scott Hegenbart is Manager of Scientific Affairs for Conagra Brands. Scott works in the company's Food Protection and Regulatory Affairs group where he leads corporate food safety programs for food allergens, sensitive food ingredients and physical hazards. With degrees in both Chemistry and Speech Communication from Iowa State University, Scott has held several quality assurance, food safety and product development positions over more than 30 years in the food industry. He also has extensive experience in the food industry media where he has authored more than 200 articles about product development, ingredient technology and food safety.