Keep the NIST Food Safety Workshop agenda at your fingertips during the event by downloading our app onto your mobile device!  Click here to download Attendify, then search "NIST Food Safety Workshop" to join the event.  Attendify will also allow you to network with other attendees, respond to polls, ask questions of presenters, and offers maps of the venue space.
Wednesday, October 30, 2019
Global Food Safety:  A Regional Perspective
Session Chair:  Claire Saundry, Director, International and Academic Affairs Office, NIST and President, Inter-American Metrology System (SIM)
13:00 - 13:30
Global Food Safety:  An African Perspective
Maria Fernandes-Whaley, National Metrology Institute of South Africa
13:30 - 14:00
Global Food Safety:  An American Perspective
Valnei Cunha, INMETRO
14:00 - 14:30
Global Food Safety:  An Asia/Pacific Perspective
Hongmei Li, National Institute of Metrology
14:30 - 15:00
Global Food Safety:  A European Perspective
Piotr Robouch, European Commission Joint Research Centre (JRC)
15:00 - 15:30
Refreshment Break
15:30 - 16:30
Closing Remarks and Discussion
Heather Evans, Special Programs Office, NIST
Melissa Phillips, Chemical Sciences Division, NIST
---
Claire Saundry, Ph.D., Director
International and Academic Affairs Office
National Institute of Standards and Technology, Gaithersburg, Maryland,  USA

Dr. Claire M. Saundry has served as the Director of International and Academic Affairs since May 2007. Prior to that, beginning in November 1994, she served as the Chief of International Affairs. Dr. Saundry is responsible for managing the international and academic portfolios at NIST, including implementation of the NIST International Strategy, managing the NIST Foreign Guest Researcher and Foreign Visitor Programs, managing the NIST Postdoctoral Research programs and academic outreach activities, developing and implementing NIST international and academic policies, providing liaison with foreign and U.S. government representatives, universities and local public school systems.

Prior to her appointment in OIAA/NIST, Dr. Saundry served as a Program Officer in the International Coordination and Liaison Branch of the Fogarty International Center, National Institutes of Health from 1992-1994. In this capacity, Dr. Saundry was responsible for providing liaison between NIH scientists and their counterparts oversees, facilitating development of international research programs and providing liaison with other US Government and non-governmental organizations for NIH programs with Eastern Europe, Northern Asia, the Middle East, and Africa.

From September 1989 through January 1992, Dr. Saundry served as a Physical Science Administrative Officer in the United States Department of State, Bureau of Oceans and International Environmental and Scientific Affairs, Office of Cooperative Science and Technology Programs.  

Dr. Saundry received her Ph.D. in Biological Chemistry from the University of Virginia, Chemistry Department in 1989. Her research focused on the mechanism of aluminum ion-induced neurotoxicity. She received her Bachelor of Science from Stonehill College in May 1984 Magna Cum Laude in Biology with a minor in Chemistry. In 1989, Dr. Saundry was awarded a Science Engineering and Diplomacy Fellowship from the American Association for the Advancement of Sciences (AAAS). This fellowship placed her in the State Department on a one year appointment and introduced her to the world of science and technology policy.
---
Valnei Smarçaro da Cunha, Ph.D., Deputy Director
Directorate of Scientific and Technology
Head of Chemical and Thermal Metrology Division
National Institute of Metrology, Quality and Technology, Rio de Janeiro, Brazil

Dr. Cunha received his Ph.D. in Chemical Engineering from the Federal University of Rio de Janeiro, PAM/PEQ/COPPE Department in 2001. His research focused on the use of polymeric membranes to separate organic mixtures. He holds a degree in Chemical Engineering from the Federal Rural University of Rio de Janeiro (UFRRJ / 1994). Realized specialization in gas metrology at the French Institute of Metrology (LNE) (2013) and in the US National Institute of Technology and Standards (NIST) (2017).

Started his carrier in Metrology in June of 2001 at Inmetro (National Institute of Metrology, Quality and Technology) serving as head of Gas Analysis Laboratory (Lanag) and deputy head of Chemical Metrology Division. Since 2008 he has been the head of the Chemical and Thermal Metrology Division and in March 2019 started as Deputy Director of Scientific and Technology Directorate. Dr. Cunha has experience in Chemistry and Chemical Engineering, focusing on analytical chemistry, gas chromatography, mass spectrometry, metrology, chemical metrology and quality. He is accreditation assessor for ISO 17025 and 17034.

In 2014 he was elected chairman of the Chemical Metrology Working Group of the Inter-American Metrology System (SIM) and represents Inmetro on the Consultative Committees of Amount of Substance: Chemistry and Biology (CCQM / BIPM).
---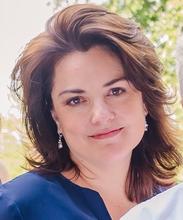 Maria Fernandes-Whaley, Ph.D., Section Head, Organic Analysis
NMISA Reference Material Programme Manager
National Metrology Institute of South Africa (NMISA), Pretoria, South Africa
Dr. Maria Fernandes-Whaley is Head of the NMISA Organic Analysis Section, and Research Manager of the NMISA Reference Materials Programme. Since 2011, she has led the Organic Analysis Section to successfully maintain ISO 17025 accreditation for wet chemistry assays and expanded the laboratory's technical scope to include chromatographic and mass spectrometric techniques for the accurate quantification of organic contaminants in food and the environment. The section is also ISO 17034 accredited to produce reference materials and ISO 17043 for provision of proficiency testing scheme. The section has grown from providing 2 PT schemes in 2009 to 18 PT schemes in 2019 predominantly in support of food safety measurements.
Dr. Fernandes-Whaley has initiated several food safety projects at NMISA including: the development of multi-mycotoxin, melamine and pesticide reference analyses applying chromatographic techniques coupled to isotope dilution-mass spectrometry; the development and production of a matrix reference materials; and establishment of NMISA's purity assignment capability for organic calibrators using diverse analytical techniques, most recently quantitative nuclear magnetic resonance spectroscopy (QNMR).
Since 2009, Dr. Fernandes-Whaley has also served as guest lecturer at the University of Pretoria, presenting a short course to 4th year Chemistry students on Quality Assurance in chemical measurements, measurement traceability and the estimation of measurement uncertainty.  She obtained her PhD in Analytical Chemistry, from the University of Pretoria in 2008, and currently represents South Africa on the International Consultative Committee for Quantity of Material – Organic Analysis Working Group, the IMEKO Technical Committee 23 for Food and Nutrition and the IAEA Africa Food Safety Network (AFoSaN).
---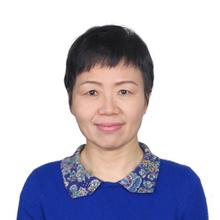 Prof. Hongmei Li, Director
Division of Chemical Metrology and Analytical Science
National Institute of Metrology (NIM), Beijing, P.R. China

Prof. Li is a committee member of CIPM/CCQM, committee member of ISO/REMCO, China's National Representative of Analytical Chemistry Division (ACD), IUPAC, Chairperson of APMP Food Safety Focus Group (FSFG), etc. She also serves as an editor of Accreditation and Quality Assurance, Journal of Instrumental Analysis.

Her team has made breakthrough in: 1) the ultra-trace impurity identification and targeted removal techniques in high purity organic solvent, and realize industrial production; 2) the key technologies for separation and measurement of micro and trace impurities in pesticides, veterinary drugs and illicit drugs, supporting China's calibration and measurement capabilities (CMCs) in high-purity primary standard published at BIPM KCDB DATABASE; 3) the separation and measurement techniques for diagnostic markers of major diseases (cardiovascular and cerebrovascular diseases, tumors and diabetes mellitus) and for drugs with complex composition (monoclonal antibodies, peptides and heparin).

In recent years, her group has won 2 Second Prizes for National Science and Technology Progress Award and 27 awards at/above provincial levels. She took part in the development of more than 150 national CRMs and over 10 national standards/technical specifications and was authorized 11 patents for invention. She led 10 national projects like the National Sci-Tech Support Plan and issued 60 SCI/EI papers and 3 monographs.
---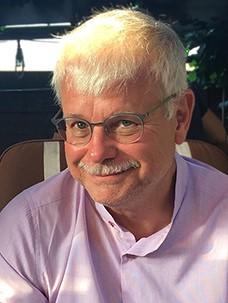 Piotr Robouch, Ph.D., Senior Scientist
Directorate F - Health, Consumers & Reference Materials, Food & Feed Compliance Unit
Joint Research Centre of the European Commission, Geel, Belgium

Piotr Robouch is a senior scientist at the European Commission with more than 20 years' experience as an analytical chemist in the field of food and environment. As an operating manager of the European Union Reference Laboratory for Food and Feed, until 2017, he coordinated the network of National Reference Laboratories of the EU Member States and assessed their measurement capabilities related to a wide range of measurands (analyte/matrix combinations).

Presently, Mr. Robouch coordinates and/consultant for the proficiency test rounds organised in the field of Genetically Modified Organisms, Food Contact Materials, Feed additives and allergens.

As a member of several Eurachem working groups, Piotr contributed to the drafting of three guides:   Selection, Use and Interpretation of Proficiency Testing (PT) Schemes by Laboratories (2011); - Quantifying Uncertainty in Analytical Measurement (2012) and - The Fitness for Purpose of Analytical Methods (2014). Similarly, he contributed to three international standards: ISO 17043:2010 (conformity assessment -- General requirements for proficiency testing) and ISO 13528:2015 (Statistical methods for use in proficiency testing by inter-laboratory comparison) and the CEN/TS 17174 (Performance criteria for single laboratory validated and ring-trial validated methods of analysis for the determination of heavy metals in animal feeding stuff).