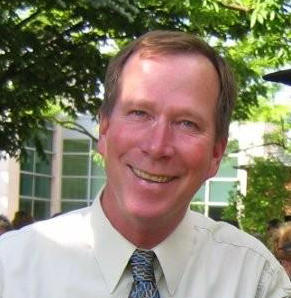 Byline:  Katrice Lippa
Richard (Rick) A. Harshman was a Weights and Measures Coordinator for the NIST Office of Weights and Measures (OWM). Rick served as an expert technical advisor to regulatory weights and measures programs and the manufacturing industry on a wide range of weighing and measuring equipment and served as a lead developer and presenter of training courses on this equipment. Rick retired from fulltime federal service in 2021 but returned to NIST OWM as a reemployed annuitant until fully retiring in July 2023. Prior to joining NIST OWM, Rick work as a field supervisor with the Maryland state weights and measures program, where he managed the large capacity scale program after spending several years as a field inspector responsible for a wide range of weighing and measuring devices, such as small and medium capacity scales. Rick also worked as a general manager for the Jones Motor Inc, formerly a Chrysler Corporation new vehicle franchised dealership of Dodge and Chrysler vehicles.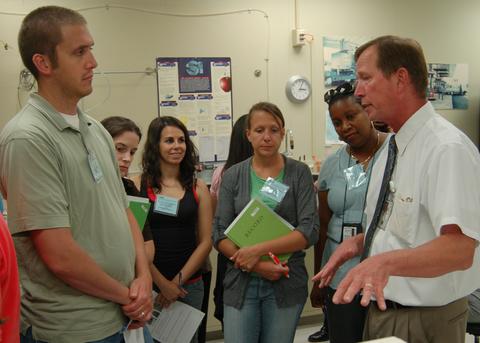 During his tenure with NIST OWM, Rick served in several technical leadership roles on multiple technical work groups, including the National Conference on Weights and Measures (NCWM)'s Specifications and Tolerances (S&T) Committee, on which he served as lead advisor. Rick served as editor to NIST Handbook 44 Specifications, Tolerances, and Other Technical Requirements for Weighing and Measuring Devices throughout his career at NIST. He served as a NIST Technical Advisor for the NCWM National Type Evaluation Program (NTEP) Weighing Sector, the Multiple Dimension Measuring Devices Work Group, the U.S. Federal Highway Administration's Weigh-In-Motion Work Group, and the Verification Scale Division Task Group. Rick received the Distinguished Service Award from the National Conference on Weights and Measures in 2019. Rick also served as U.S. Technical Advisor to several international projects including OIML R51 Automatic Catchweighing Instruments (Weigh Price Labelers), OIML R107 Discontinuous Totalizing Automatic Weighing Instruments (Totalizing Weigh Hoppers), R134 Automatic Instruments for Weighing Road Vehicles In Motion, and R76 Nonautomatic Weighing Systems.
Rick was instrumental in developing interpretations of specific provisions of NIST Handbook 44 relative to high precision weighing devices, having done extensive research and developed multiple guidance documents.  He also undertook the development of a training course for weights and measures officials and industry to promote uniform interpretation and testing of this equipment and was working to complete a training video on small capacity scales. He is a prolific technical communicator and many staff relied on his expertise for managing countless technical inquiries and technical articles, which now serve as the basis for OWM's learning resources.
More recently, Rick also undertook similar work in the areas of in-motion vehicle and railway weighing, and he developed a new procedure for verifying reference scales for use in testing compressed natural gas vehicle refueling dispensers. Leading up to his retirement, he began cross training other OWM staff and some of our newly hired staff members in some of these complex technical areas. One of Rick's last efforts focused on the current issues related to weigh-in-motion (WIM) systems where he was an integral part to a recent WIM system test demonstration to provide an opportunity for all stakeholders to witness and consider the important performance factors of these systems, an essential step for the development of technically-sound code to be included in any revised WIM code in NIST Handbook 44.
Please join us in our sincere appreciation to Rick for his outstanding achievements and notable career at NIST OWM and to the W&M community.