Explore the exhibits by clicking on their titles below.
Online Exhibits
Archived Exhibits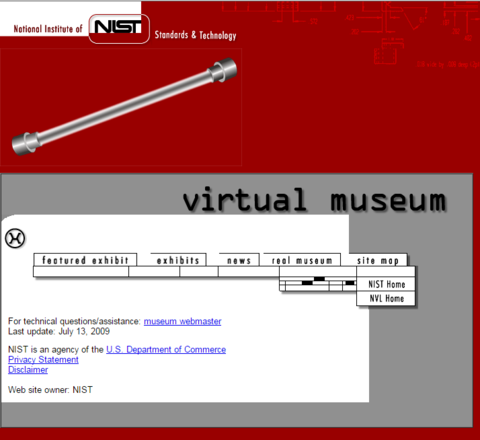 Below are links to the NIST Virtual Museum legacy exhibits that have been archived on the Internet Archive WayBack Machine.
This small collection provides a glimpse of the over 1,400 items in the NIST Museum Collection. Click on the image information to learn more about each item.