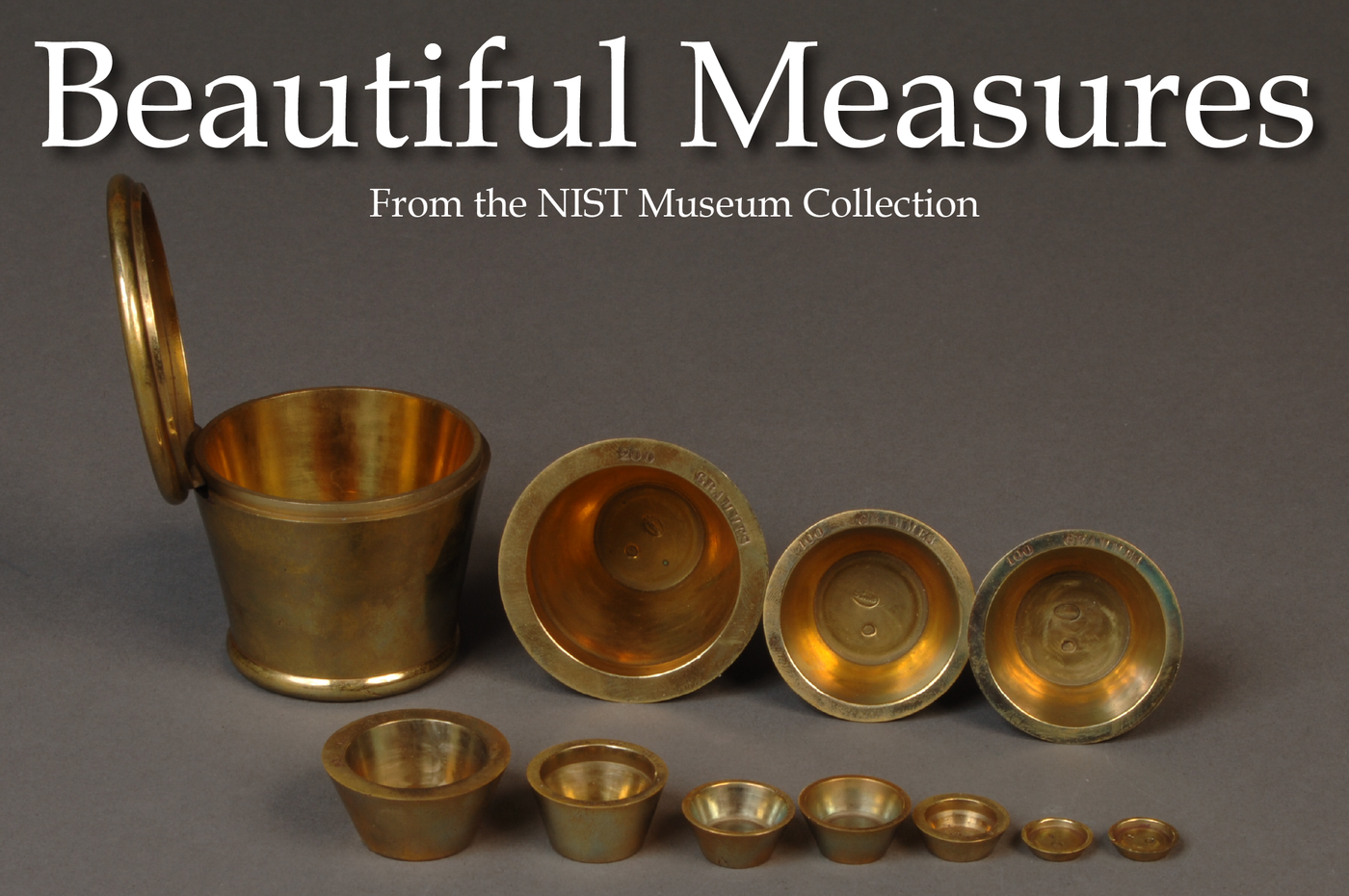 Measurement implies abstract and the manipulation of the world for economic purposes. Yet the makers of the measures in the NIST Museum Collection did not separate their utilitarian pursuits from their sense of the world's grace and beauty. They constructed beautiful measures.
The Beautiful Measures online exhibit is based on a NIST Museum physical exhibit currently on display in the Hall of Standards at the NIST Gaithersburg, MD campus. At present, only NIST staff, associates, their registered guests, and conference attendees are able to tour the Museum.
Example of how to reference this exhibit:
Information Services Office. 2017. Beautiful Measures Exhibit. Gaithersburg, MD: National Institute of Standards and Technology Digital Collections. Online. https://www.nist.gov/nist-museum/beautiful-measures-exhibit
Citation Format:
Author. Year. Exhibit Name. Place published: Publisher. Online. URL.
Contact: museum [at] nist.gov