Historical Collection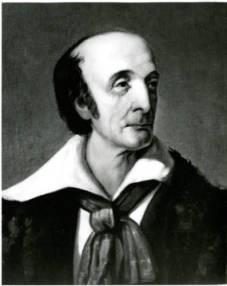 There are approximately 1,100 titles in the NIST Historical Collection. This collective resource contains the writings of both prominent and famous scientists in the fields of physics, chemistry, mathematics and engineering; historical reports from government agencies that predate the National Bureau of Standards; collected papers of prominent NBS/NIST authors, and the writings of Ferdinand Hassler.
From the NIST Archives
The Archives Program provides comprehensive information about NBS/NIST historical programs and accomplishments by collecting, documenting, organizing and preserving significant archival materials.
Archival Resources
NIST Digital Archives provides access to NIST historical photographs and museum artifacts. You can download and print (on 8 1/2" x 11" paper) postcards of some popular historic images:
"A Century of Excellence in Measurements, Standards, and Technology - A Chronicle of Selected NBS/NIST Publications, 1901 - 2000" - Selected NIST-authored publications that highlight important NIST research over the last century.
Archival copies of all NBS/NIST publications - Each NBS/NIST publication is kept in the Archives Collection.
Biographical Files - Biographical information on current and former NBS/NIST Staff

Collected papers and correspondence of distinguished scientists - Recorded research and correspondence of notable NBS/NIST staff
Directories - NBS/NIST telephone directories from the early 1900s to the present time
Museum artifact files - Materials and resources related to artifacts displayed in the NIST Museum
NIST/NBS History Volumes - 3-volume set tracing the history of NIST (formerly NBS) from its creation in 1901 through 1993.
NIST Organization Charts, 1991-2008 - Charts that depict NIST changes in leadership from 1991 to 2001
Photograph Collection - Photos of NBS/NIST research activities, events, and portraits from early days to the present
Portraits - Photos of NBS/NIST Directors, scientists, engineers and program managers
Subject Files - Research materials on activities, projects, affiliations and research relating to NBS/NIST
NIST History Publications
The following are official NBS/NIST history books and articles relating to NBS/NIST history that were published in the Journal of Research of the National Institute of Standards and Technology and other publications.
Official NIST Histories
Journal of Research of NIST
NIST Connections
These articles originally appeared in NIST Connections, the NIST employee newsletter. All of the articles listed here are written by Information Services Office Staff.
NIST Biographies
 (1910-1999)