Goals | Objectives | Key Messaging |  Call for Commitments | Get Involved | Planning Committee
Inspiring and promoting awareness & exploration of cybersecurity careers.
Cybersecurity Career Week is a campaign to promote the discovery of cybersecurity careers and share resources that increase understanding of multiple learning pathways and credentials that lead to careers that are identified in the Workforce Framework for Cybersecurity (NICE Framework). During this week, academia, industry, non-profit organizations, and government will work to build awareness about the wide range of cybersecurity job opportunities, educate interested individuals on how to develop capabilities to qualify for cybersecurity roles, and showcase how building an international cybersecurity workforce enhances each nation's security and promotes economic prosperity.
Download an overview of Cybersecurity Career Week for more details and additional ideas of how to support the week-long campaign.
Goals 
Inspire, Engage, and Inform Society 

Inspire, engage, and inform the public about the demand, opportunities, and multiple career options available within the area of cybersecurity.

Demystify Careers in Cybersecurity

Increase understanding of the pathways to prepare a highly skilled and diverse workforce for careers in cybersecurity, to include expansion of knowledge and skills as identified in the the NICE Workforce Framework for Cybersecurity.

Develop a Highly Skilled and Diverse Workforce

Support successful programs and showcase effective resources, especially those that increase participation of women, minorities, veterans, persons with disabilities, and other underrepresented populations.
OBJECTIVES
Raise public awareness and increase engagement in building a strong cybersecurity workforce.

Emphasize the demand and opportunities in cybersecurity.

Increase awareness around the multiple career options within the field of cybersecurity.

Highlight the multiple pathways to enter the cybersecurity career field.

Showcase resources and programs, including those that increase participation of women, minorities, veterans, persons with disabilities, and other underrepresented populations in the cybersecurity workforce.
Key Messaging
Cybersecurity has something for everyone! Skills are needed from a diverse range of backgrounds.
Cybersecurity is a dynamic field so you will never be bored. Cybersecurity evolves quickly so you will always be learning and developing new skills.
There is a high demand for a talented cybersecurity workforce. The Department of Labor predicts that IT and cybersecurity will be among the fastest growing and best paying jobs over the next decade. 
Cybersecurity plays a vital role in the lives of all and the cybersecurity workforce makes a difference in our world.


Building a national cybersecurity workforce enhances national security and promotes economic prosperity.
 CALL FOR COMMITMENTS
We invite you to join us in observing Cybersecurity Career Week, an effort to inspire, educate, and engage children through adults to pursue careers in cybersecurity. Commitments come in all sizes and don't always require financial investment. You can host an event, distribute career awareness materials, or engage through social media. Be creative!
Get Involved
There are many ways to participate in the Cybersecurity Career Week movement. Examples include:
2023 Cybersecurity Career Week


Planning Committee Members
The Cybersecurity Career Week Planning Committee helps establish an annual theme and messaging; plan in-person and virtual competitions, open houses and field trips, and other networking activities; develop resources and materials; facilitate mentoring connections; promote Cybersecurity Career Week messages as well as events; and serve as ambassadors in promoting career opportunities in cybersecurity.
Ed Mondragon
Granite Schools
---
Maureen Lawrence-Kuether
Virginia Polytechnic University
---
Fran Bromley-Norwood
Clark County School District
---
David Raymond
Virginia Polytechnic University
---
Kristi Rice
Spotsylvania High School
---
Donna Woods
Canyon Springs High School/Moreno Valley College
James Baker
Arrow Electronics
---
Connie Bragg
AT&T
---
Keith Davis
Camden Dream Center
---
Brian Correia
SANS
---
Lemi-Ola Erinkitola
Critical Thinking Child
---
Mari Galloway
Cortex
---
Tara Nattrass
Dell
Susana Barraza
NICE
---
Ashley Greeley
US Department of Defense
---
Ed Metz
US Department of Education
---
Davina Pruitt-Mentle
NICE
---
Danielle Santos
NICE
Interested in joining the planning committee?
Email us at

nice

[at]

nist.gov

(nice[at]nist[dot]gov)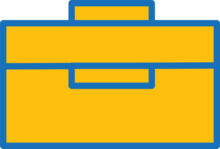 Cybersecurity Career Week Toolkit
Click here for more resources!