Employment
2010-current, Biomedical Engineer, NIST
2007-2010, NRC Postdoctoral Fellow at NIST
2005-2006, Senior Fellow, University of Washington
Education
PhD, Bioengineering, University of Washington
BS, Electrical Engineering, University of Kansas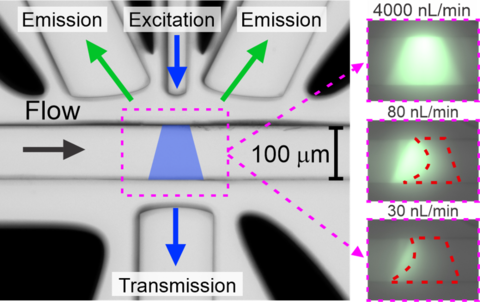 Research Description
Microfluidic technologies support the manipulation and measurement of microscale quantities of material (e.g. cells, pharmaceutical drugs, and nanomaterials), which enables biomedical researchers and clinicians to conduct large numbers of miniaturized physical, chemical and biological studies simultaneously. The Biomedical Microtechnologies Group is working to facilitate reproducibility, improve detection limits, and expand the measurement capabilities of microfluidic technologies.  
Our current work, within the NIST on a Chip Program, includes developing microfluidic systems that improve the accuracy of flow measurements, which are fundamental to validating and maintaining the performance of microfluidic systems.  Using microfluidic devices with integrated optical waveguides, we have recently achieved dynamic measurements of 10 nL/min. We also have determined the uncertainty of zero flow, which means we can distinguish convection from diffusion (Cooksey et al. 2019).  
Building on that success, we are now creating optofluidic cytometry systems that enable better measurements of cells for medical diagnostics.  We aim to accelerate early disease diagnosis and drug discovery by improving measurement reproducibility and uncertainty quantification with novel system design and rigorous computational analysis. 
Research Opportunities Available.
Potential Research Topics include:
Optofluidic cytometry design and characterization
Flow metrology; working toward picoliter per minute measurements and dynamics
Microdroplet packaging and measurement
Rare event detection
Developing on-chip light sources and sensors
Physical modeling, e.g. of dynamic systems in flow
Cell-based microfluidic assays/diagnostics
Macro-to-micro connectivity / ease of use / Point-of-care delivery
Design of novel microfluidic functionalities
We encourage interested post-doctoral research candidates to contact us to discuss project opportunities and fellowships.  
Summer research opportunities for undergraduates (SURF Program) and high school students (SHIP Program) may also be available.  
Additional opportunities may also be available.  Please contact me for more details.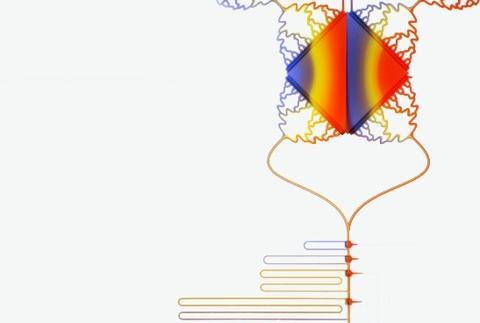 Selected Publications
Publications
Created September 24, 2019