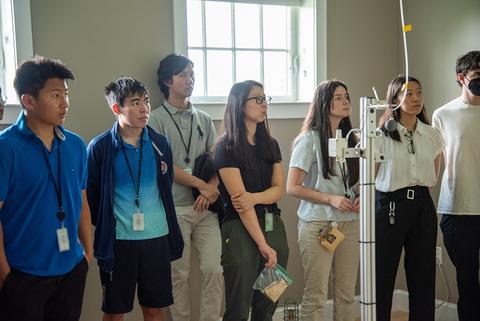 Students interested in science can spend their summers in our labs through NIST's Summer High School Intern Program (SHIP). You'll learn from top scientists at NIST and work on your own research project. 
SHIP is an eight-week, unpaid educational internship. Students need to provide their own housing and transportation. More information on paid roles is available on our Student Employment page. 
Upcoming deadlines:
The application for SHIP 2024 will open on December 1, 2023. 
The program runs annually from the third week of June to the second week of August. (Actual dates vary each year.) 
The application period is open from December 1 through mid-February each year. Learn more about the deadlines in our application page. 
Eligibility 
SHIP is open to U.S. citizens who are juniors or seniors in high school during the application period. A minimum GPA of 3.0, and a desire to participate in scientific research, is also required. You must commit to the full eight-week program to participate. (There are no exceptions.) 
What You'll Get 
This competitive volunteer program will give you the chance to participate in cutting-edge research at NIST and work with our staff scientists and engineers on a research problem. Learn about previous SHIP students' research projects for more information. 
How to Apply
Applications generally open on Dec. 1 and close in mid-February of the following year. Learn more about the application process. 
Helpful (but Not Required) Skills for SHIP Students 
Python
Physics 
Electronics 
LabView
AutoDesk Inventor 
Java
AI knowledge generation 
SQL server
SQL Stored Procedures  
Visual Studio 
Web development 
Next generation computing 
Chemistry (basic) 
Math 
Computer programming 
Stories from our SHIP Students
Contact Us
ship [at] nist.gov