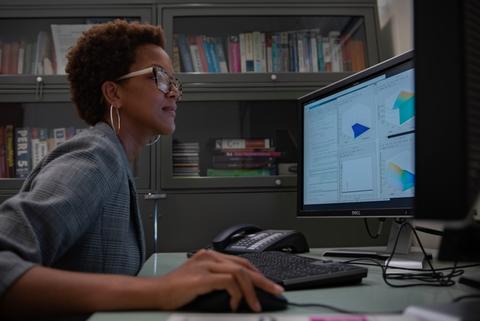 Want to start your career on the cutting edge of research? NIST's postdocs research quantum science, study AI, explore the latest in environmental science, and more. 
NIST partners with the National Academies/National Research Council (NRC) on a competitive postdoctoral program. 
Upcoming deadlines:
The next application window is from December 1, 2023, to February 1, 2024. 
Eligibility
You must be a U.S. citizen and have held your Ph.D. in a science, technology engineering, or math discipline for less than five years at the time you submit your application. Men born after Dec. 31, 1959, must have registered with the Selective Service System or hold an exemption. Learn more about eligibility. 
What You'll Get
A NIST postdoc research project will offer you an exciting research opportunity in chemistry, physics, materials science, math, computer science, or engineering. You'll also get access to our world-class research facilities and mentorship from our staff. 
Postdocs are hired into excepted service positions, for up to two years. The current stipend is equivalent to GS-11 step 1 for the Washington, D.C., metro area. 
How to Apply
There are two application periods per year, with deadlines of Feb. 1 and Aug. 1. Prior to applying, identify and contact a prospective adviser and research opportunity. Learn more on the National Academies website or in our brochure. 
Stories from our Postdocs
Contact Us 
nistnrcpostdoc [at] nist.gov (nistnrcpostdoc[at]nist[dot]gov)