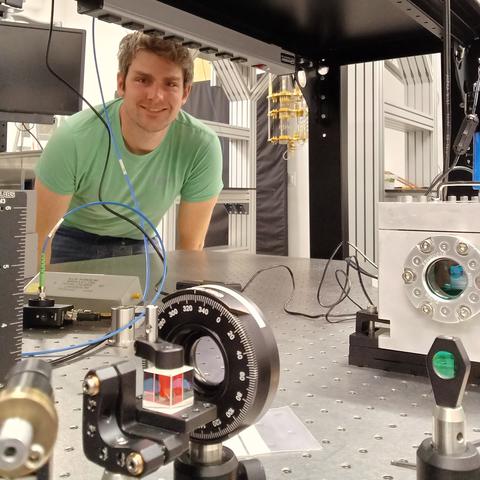 From one applicant to another: It's going to work out fine!
Last fall, postdoctoral researcher Jacob Davidson went through the process of applying for an opportunity at NIST via the National Research Council (NRC) Research Associateship Programs. Here's how he navigated the process. 
Searching in the NRC database, Jake found lots of postdoc listings available through the competitive program. By narrowing his focus to match his interests in quantum networking and computing, Jake homed in on multiple opportunities and began contacting potential advisers. 
Some responses took weeks, others only hours, but from there, the advisers were able to guide him through the application. It required lots of documentation for a thorough review, including a personal CV, publication list, strong research proposal, transcripts and recommendations from trustworthy peers. Jake also needed to coordinate with the NIST adviser to align his research proposal with NIST priorities, facilities and financial resources. 
Now at NIST, Jake works on the devices that will help quantum computers communicate over long distances. Quantum transducers are meant to connect superconducting circuits that operate on electrical current with the optical photons in pulses of light. NIST/JILA researchers recently developed one; Jake wants to operate another and create a network. 
The application period for NRC opportunities at NIST runs through Feb. 1, 2023. Spread the word and get started on your search through the database.