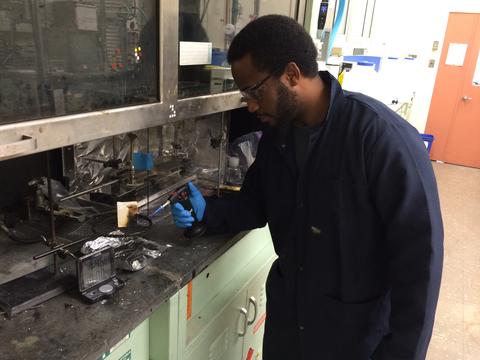 As you further your studies, get hands-on experience in NIST's world-class laboratories. NIST is looking for graduate and doctoral students from diverse backgrounds for our funded research opportunities through our Graduate Student Measurement Science and Engineering Fellowship (GMSE) Program. 
NIST partners with the Graduate Fellowships for STEM Diversity (GFSD) to fund these opportunities.  
Upcoming deadlines:
Applications are due on December 29, 2023. 
Eligibility
You must be a U.S. citizen and a graduate student (master's degree) or doctoral student, studying in any field that relates to NIST's measurement science and engineering research. 
What You'll Get 
GMSE researchers will get a full scholarship for graduate school tuition, as well as a stipend. Please refer to the STEM fellowships website for full list of partner universities.
As a GMSE researcher, you will be a guest researcher at NIST. You will be paid by your university. You can submit questions about payment to your university's GFSD coordinator. 
You will also receive: 
$20,000 stipend 

$3,000 per month during your internship program 

$1,000 for travel needs (if applicable) 
Stipend amounts may be adjusted based on the length of your internship. 
At a minimum, you must complete at least one summer internship. If your fellowship is renewed, you will be expected to complete annual internships, based on the guidance of your NIST mentor. 
How to Apply
Apply directly through the GFSD website. 
Applications open in late August and close in early December. 
Students will be notified in March or April. 
Contact Us
gmse [at] nist.gov (gmse[at]nist[dot]gov)