The Administrative Support Program (ASP) places trained staff in short-term and long-term administrative positions across NIST. 
Once you are hired, your career journey is up to you. While ASP employees often advance within the administrative support career path, many have also gone on to diverse fields here at NIST and elsewhere in the federal government. 
Positions are located on NIST's campuses in Gaithersburg, Maryland, and Boulder, Colorado. Some roles may be eligible for telework. 
Learn about the career journeys of some of our ASP alums. 
How the Program Works 
After being hired, you will be placed in an administrative support role within one of NIST's labs or offices. The ASP coordinator will work closely with you to make sure the position is a good fit for your skills and career goals. Much like an in-house temp agency, some assignments are short-term. Others are long-term, with the potential of permanent placement in a NIST office. 
You may work on an intermittent schedule or full time, depending on the needs of your office. You'll receive the training and development you need to succeed in your new position. 
What You'll Do Day to Day
Each position is unique, but in general, ASP participants can expect to perform the following duties:
Answer phone calls 
Greet visitors 
Provide general office support 
Prepare correspondence and conference materials 
Manage executives' calendars 
Maintain records and files 
Make travel arrangements 
Assist with employee timesheets 
What We Can Offer You
Leadership training to grow your career 
Training needed for your job role
Growth opportunities 
Dynamic mission
Flexibility 
Learn more about NIST's pay and benefits, work-life programs, and commitment to diversity, equity and inclusion. 
What You'll Bring to NIST
Positions in the ASP generally require education beyond high school or administrative/clerical experience. You may also qualify with a combination of both education and experience. 
Successful candidates in this program bring many other skills to NIST, such as: 
Attention to detail 
Organization
Time management
Ability to work well with people 
Apply 
View and apply to to current administrative roles through the ASP on our NIST Careers Page. ASP job announcements will state "This position is in the Administrative Support Program (ASP) in the Office of Human Resources Management" in the Duties section. ASP job opportunities are added on a regular basis, so please check again if one is not currently listed. 
Contact Us
For more information about NIST's ASP, please contact Katerina Andrews, acting ASP coordinator, at Katerina.Andrews [at] nist.gov (Katerina[dot]Andrews[at]nist[dot]gov). 
PROFILE: Melissa Logan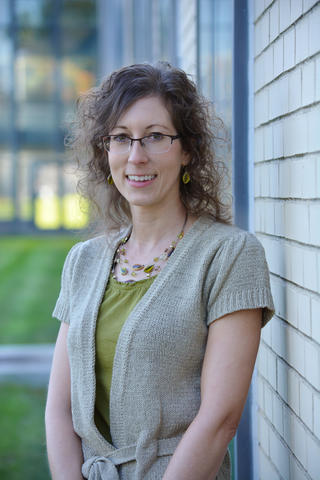 After working in the construction and manufacturing fields, Melissa Logan wanted to transition to the federal government. An acquaintance who worked at NIST suggested she apply to the Administrative Support Program (ASP), a foot in the door at NIST for administrative roles. 
"I took a different career path, knowing it would lead to something down the road," Logan said. 
Just eight years later, Logan has made two major jumps in her career. In two years, she went from being an administrative assistant to an administrative officer. An administrative officer at NIST manages policies, procedures, budgets, travel and more. 
And now, as senior management adviser, Logan is supervising seven administrative officers and advising leadership in NIST's Engineering Laboratory. 
"Today my job consists of mentoring, advising and hiring the next generation of administrative officers," Logan said.
Logan recommends that anyone with an interest in the administrative (non-scientist) side of NIST's mission apply to the program. Whatever your career goals are, ASP is a great start. 
Logan said that the specialized knowledge she needed to be an administrative officer at NIST would have been hard to gain in the private sector. Her time learning the ins and outs of NIST through the ASP was vital to her moving into her current role. 
"If admin is your wheelhouse, there are plenty of opportunities across the organization where you can do that work," she said. "But if you want to move up and on, it's a great way to get your start. People who come to NIST tend not to leave because the careers are so rewarding. It's a cool place to work, and everything we do supports the incredible scientists who work here." 
Profile: AkeeM Henry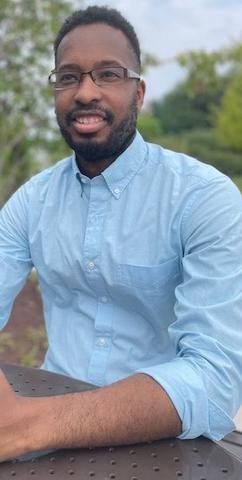 Akeem Henry was working as a radio engineer when he was inspired by his sister's career in the federal government to make a change. 
"She was an inspiration to me. I liked the idea of public service, and I just kind of followed her into it," Henry said. 
When Henry contacted NIST, an HR representative (who later became his mentor) told him about the agency's Administrative Support Program (ASP), and he applied. Initially, he was not interviewed, but Henry persisted, a key attribute for a dedicated administrative professional. He was brought on in 2013 to work in NIST's Public Affairs Office as an administrative support assistant. 
"They did a great job of pairing us with divisions that fit our backgrounds. I had experience in journalism and broadcasting, so the Public Affairs Office was a natural fit for me," Henry said. "I started splitting my time between the admin role and helping the audio-visual team. Eventually, I started working with just the audio-visual team." 
Henry used his video skills to produce original videos for NIST and to support event webcasts. 
Last year, Henry transferred to the Department of Defense (DoD), where he's managing audio in Pentagon press briefings and the secretary of defense's meetings, among other high-profile projects.
"I was so fortunate to work with great people at NIST. It was a pleasure coming to work, and it is here at DoD as well," he said. "I know I can just focus on doing my job and the people I'm working with will support me." 
Henry said he's not sure he would have found a way into government without NIST's ASP. He said the diversity of laboratories and offices in NIST means there will be a fit for anyone's skills and interests. Once you're hired, the direction of your career is up to you. 
"Evaluate your situation and definitely bet on yourself," Henry said.
Profile: 

Alexander Lainez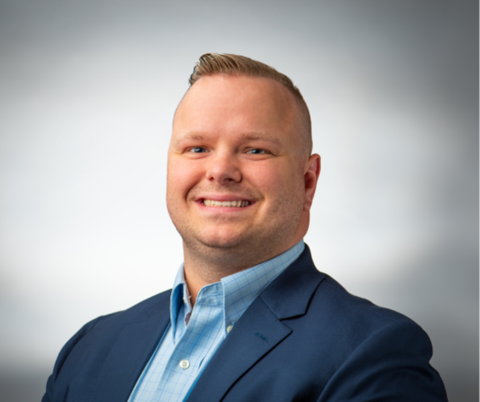 Alexander Lainez was working as a Visual Merchandiser and Merchandising Trainer for HomeGoods/HomeSense when he wanted to transition to a role in the federal government. A family member who works at NIST suggested he apply for the Administrative Support Program (ASP), a foot in the door at NIST for administrative roles.
"Sometimes it is time to make a change in career to be able to have a better plan for the future," he said.
During his time with the ASP program, Lainez was paired with the Firefighting Technology Group in the Fire Research Division in the Engineering Lab, which was a great match for him,
"The ASP program did a great job pairing us with groups/divisions where we would make the biggest impact and where our background could be best utilized!"
During his first couple of months with NIST, Lainez joined the Diversity, Inclusion, and Belonging council for the Engineering Laboratory, where he has given a presentation to the Engineering Lab Management Council about Mental Health and its impact at work.
"I love being able to use my background in psychology as a means to connect with my coworkers!" he said.
He says that NIST has such a diverse array of opportunity – whether it be in a lab or in administration, and the ASP program is a great way to get started with NIST.
"I look forward to seeing where my career with NIST will go! Thanks to the great start that the ASP program provided me, I'm sure I will go far!"
Profile: 

Raiza De La Cruz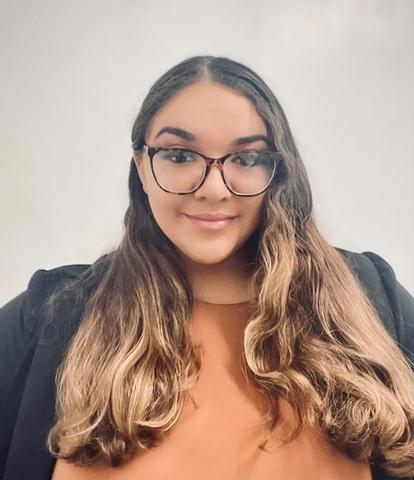 Raiza De La Cruz has earned an AA in General Studies and AAS in Criminal Justice from Montgomery College. Prior to becoming an Administrative Support Assistant, Raiza was working as a contracted Armed Security Officer at NIST for two years. She decided to pursue a career change and become a federal employee. During her time as an Armed Security Officer, she worked through the ranks to become a Lieutenant for the Security force while getting acquainted with many NIST employees who encouraged her to become a Federal employee at NIST.
Raiza De La Cruz is currently an Administrative Support Assistant under Physical Measurement Laboratory and works in the NanoFab Operations Group. Raiza is thankful for the Administrative Support Program at NIST, which gave her the opportunity to become a Federal employee and jumpstart into her administrative career. She recommends the Administrative Support Program to anyone who is looking to start their admin career. The program provides many useful resources, tips, and tools for you to utilize throughout your Admin career.
Profile: Shakeria Glynn
Shakeria Glynn worked as a counselor in the Criminal Justice Field before she decided to transition to a role in the federal government.  Her fiancé suggested she apply for the Administrative Support Program, a program which allowed a foot in the door at NIST for administrative roles.
"I have always wanted to do a job that allows me to help people. When sharing my love to help people my fiancé suggested I apply for the NIST Administration Program thinking I would be a good fit and allow me to help people on the administrative side of things," she said.
During her time in the program, Shakeria was paired with the Materials Measurement Science Division, a Division within NIST's Materials Measurement Laboratory.
"I am happy that my fiancé recommended the Administrative Support Program because I have enjoyed learning how administration plays a vital role in helping others achieve their goals. I have enjoyed improving my communication skills, improving my professionalism when writing emails, learning new unique ways to stay organized, and more."
Shakeria mentions she has learned to be more confident in her abilities in the workplace and she has been able to brush up on old skills that she hasn't used in a while. Additionally, she enjoyed how tightknit her division was and how they made her feel like a part of family.
"I believe anyone who is trying to find themselves and wants to help people while accomplishing that should apply to the Administrative Support Program."