NIST strives to attract, recruit, and retain a highly qualified workforce that reflects the diversity of our nation. It is through a diversity of people and ideas that we achieve world-class results and ensure that we meet our mission of enhancing innovation.  
Veterans, their family members, and individuals with disabilities may apply for NIST jobs through a competitive or non-competitive hiring process. Here is some information about how these processes work.
Competitive Hiring Process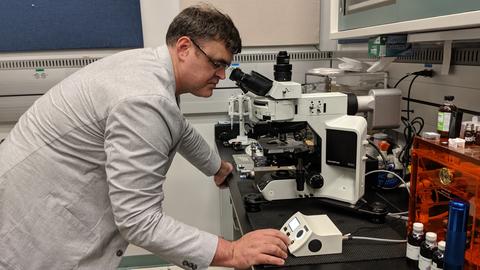 NIST jobs are advertised on USAJOBS and applicants must compete with others through a structured hiring process. Depending on eligibility, veterans and their family members may receive preference in hiring over other applicants or qualify for special hiring authorities.
Individuals with disabilities may qualify for the Schedule A special hiring authority.
Applicants must provide acceptable documentation of eligibility for veterans preference or a special hiring authority. Please make sure to review the Required Documents section of the job announcement for more information.  
Non-Competitive Hiring Process
NIST can use a special hiring authority to hire veterans and individuals with disabilities without requiring them to compete for the job. Applications may be submitted for non-competitive consideration when NIST does not have a current job opportunity announcement posted. Applications must include acceptable documentation of eligibility for a special hiring authority. If you wish to submit an application for consideration, or have any questions about the non-competitive hiring process, please email selectiveplacement [at] nist.gov."
Additional Resources
Additional hiring information for veterans and individuals with disabilities can be found at: