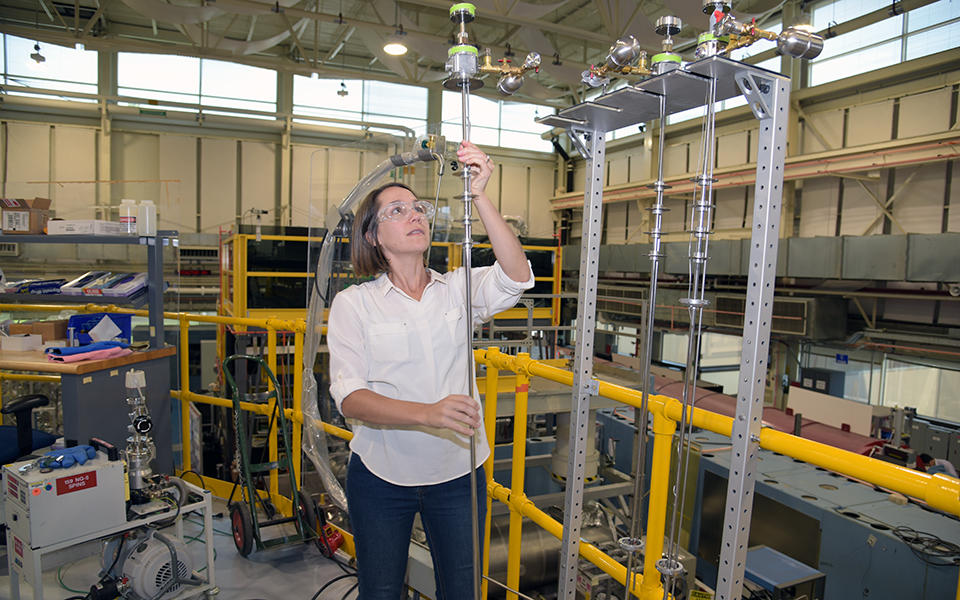 Are you looking for a career in a world class organization? Are you a top performer looking to make a difference? Do you want to work with some of the top minds in the world? If you answered yes to these questions then a career at the National Institute of Standards and Technology (NIST) might be right for you! 
From the smart electric power grid and electronic health records to atomic clocks, advanced nanomaterials, and computer chips, innumerable products and services rely in some way on technology, measurement, and standards provided by the National Institute of Standards and Technology.
Come work at NIST, and you can be part of a team providing research or support toward efforts that stimulate innovation, foster industrial competitiveness and improve quality of life. 
You'll find yourself working beside world-renowned scientists and engineers, Nobel Prize Laureates and many other dedicated employees who are advancing measurement science, standards, and technology.
Both the Gaithersburg and Boulder campuses offer childcare services, employee counseling/assistance, mentoring, free parking, cafeterias, credit unions, fitness centers/gyms, health units and employee associations. There are also several intermural sports teams to join and meet your fellow NIST employees.
Whether it is our beautiful campuses, pay for performance system, state of the art laboratories or the people who perform world-class research, NIST is a great place to have a career.