Establish effective and efficient operations that deliver high-quality products and services—no margin, no mission.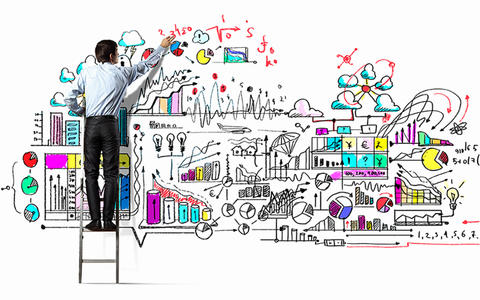 Design your processes
Evaluate and improve
Control costs and prevent waste
Work with suppliers
Prepare for disasters and emergencies
Operations - Interactive Module
Your Turn - Answer Your Organizations Key Questions
Design your organization's work as a set of regular, repeatable steps (processes).
Design work to encompass a whole task, process, or system.
Don't just focus design on product and service processes; include processes related to management, front office, finance, legal, and human resources functions.
Integrate input from customers and vendors to determine what your processes must accomplish if your products and services are to have value.
Carefully design your processes to achieve important product, service, operational, and organizational requirements. Measure how well processes are meeting their requirements.
 
Regularly evaluate and improve your products/services and processes.
If you are not getting what you want out of a process, evaluate the inputs to the process, the steps in the process, and the resources assigned to the process.
Numerous performance improvement tools are available. Some examples are Plan-Do-Check (or Study)-Act (PDCA or PDSA), Lean, Six Sigma, and ISO standards.
Determine ways to control the costs of your operations (the resources used). Prevent errors and waste.
Ensure that your processes are effective and efficient (that they accomplish what you intend while using the fewest possible resources).
Determine sources of defects in products and processes and seek to eliminate them through your process improvement efforts.
Your product and service quality are limited by the quality of the input material and services you receive. Manage them effectively.

Resources include materials, labor, time, money, and your supply chain.

Work with your suppliers to ensure appropriate quality, timeliness, and agility.
Clearly communicate requirements and expectations; measure supplier performance and provide regular feedback.
Minimize single points of failure in your supply chain by having alternatives available.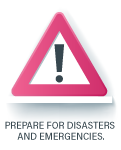 Prepare your organization for potential disasters and emergencies.
Prepare your organization to continue operating in an emergency. Consider what your organization would need to do to continue to provide products and services to customers.
 
Interactive Module
Online self-paced learning for each of the fundamental areas of the Foundations for a Successful Business.
---
Role-Model Best Practices
Stellar Solutions
Baldrige Award Recipient
A fully operational IT disaster-recovery plan provides for continuity of operations in the event of a local emergency at any of the company's locations. The plan addresses firewall improvements, antivirus software, and robust password protocols to strengthen the company's cybersecurity position. A systematic eight-stage approach is used to design work processes. It begins with understanding stakeholder needs through voice-of-the-customer feedback and continues with best practices and defining metrics. After senior leadership approval, the process steps are created, employees are trained, and the process is deployed and monitored.
 
---
Role-model best practice are from award application at time of award.
Learn more role-model best practices from Baldrige Award recipients in all sectors.