SURF Colloquium Schedule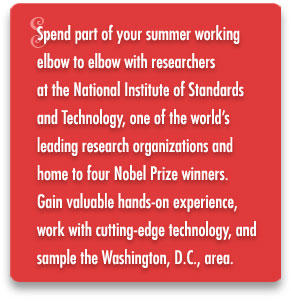 The first week of August is always an exciting time for the NIST SURF Program. Why? It's the week which the SURF Colloquium happens. On August 2-4, 2016, you are invited to listen to the research accomplishment from the 188 participants of the 24th cohort of the NIST SURF Program. Please click on the links below to see the schedule of the talks and the colloquium booklet (which contains the abstracts).
Benefits of Participating In SURF
Interested in learning the benefits of participating in SURF Program? Read the latest blog post about the SURF Program on the NIST Blog by clicking on the link below. 
http://nist-takingmeasure.blogs.govdelivery.com/calling-college-stem-students-why-you-should-consider-a-summer-internship-nist/
Have you order your 2015 SURF T-shirt?  
Each summer, SURF participants leave behind a legacy at NIST in the form of a SURF designed t-shirt. This summer's SURF cohort produced 2 designs based on a blueprint and surfer theme. Available in short sleeve ($10), long sleeve ($14), or hoodie styles ($20), the SURF t-shirt committee will be accepting orders in the NIST main cafeteria starting July 22, 2015 during the hours of 11:30 AM to 2:00 PM. Please bring your completed order form and payment (sorry, cash only) at the time of purchase.  All orders must be received no later than July 28, 2015. Don't miss out on the opportunity to own your piece of NISTORY!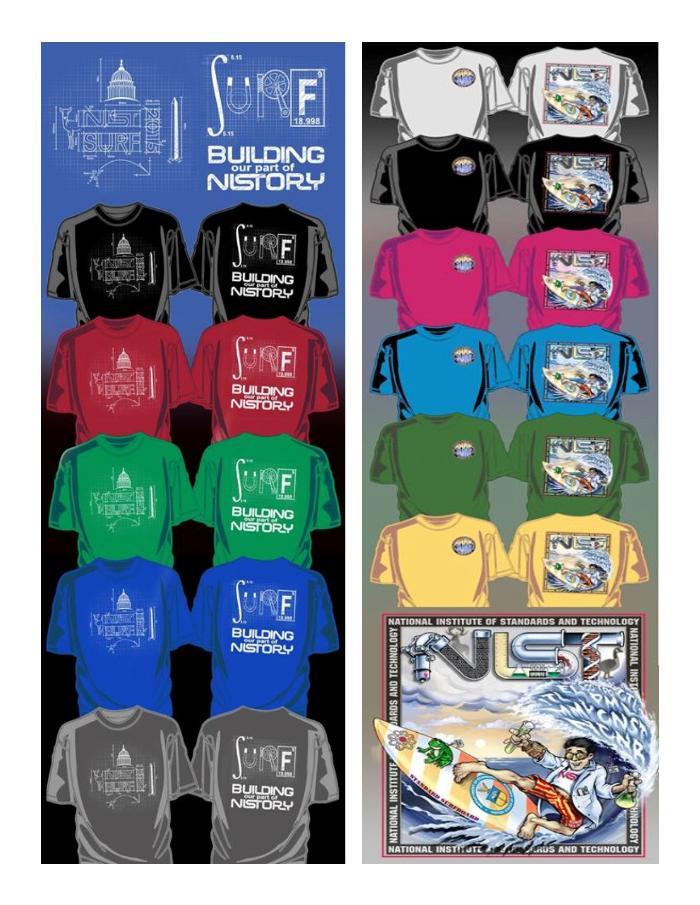 SURF Students in the News

A partnership - NIST, NSF and the Academic community