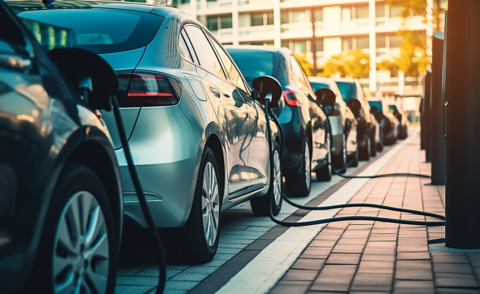 Scope of Work: The primary goal of this effort is to develop and publish methods to establish traceability to the International System of Units (SI) for EVSE electrical metering and to ensure the accuracy within a specified uncertainty for economic and commercial purposes. These guidelines shall be documented in a series of authoritative, widely-accessible publications.
Specific goals are to:
Develop a NIST Calibration Service for DC Electrical Power and Energy. This service will provide traceability for EVSE applications of DC electric power and energy measurements to SI-based standards of voltage, resistance (for current) and time.
Write a Quality Management document that will include a description of equipment and procedures involved in the measurement. This includes the signal sources (voltage, current, timing), and signal sensors (digital multimeters, current sensors, timing elements). A description of the general procedures will include a statistical analysis of the measurements to provide an estimated uncertainty in the measurement.
Develop documentation to identify commercial off-the-shelf (COTS) instruments or meters that NIST will be able to calibrate, instruments that can in turn be used to calibrate EVSEs in the field. These intermediary instruments are expected to be used by secondary laboratories to transfer the calibration traceability to EVSEs.
Inform the NIST USNWG EVF&S subgroup and other interested organizations and stakeholders of capabilities attested through the development of the document and how they may shape the requirements for EVSE specifications and tolerances.
Recommend updates to the NIST Examination Procedure Outlines (EPO) Test Procedures that form the basis of field testing for state weights and measures officials and use content to develop training materials.
Anticipated Deliverables: With the initiation of this activity in early 2023, the following are a range of outputs and projected deliverables:
Identification of possible routes to calibrate field test standards (i.e., via calibration laboratory or by the field equipment testing organization). This includes the conditions at which the field meter is calibrated; for example, temperature, various loads, number of points, etc.
Develop a draft NIST Special Publication (similar to a NIST SP 2200) detailing the methods for establishing traceability of equipment used in field testing including a comparison of the different approaches. This document will be intended for manufacturers of field test standards as well as owners and users of this equipment, including state metrology laboratories, state weights and measures authorities, registered installation service providers, manufacturers of EVSEs, and others.
In conjunction with OWM's Laboratory Metrology Program, develop training materials in document form and/or training videos, as resources for stakeholders needing to familiarize themselves with these processes.