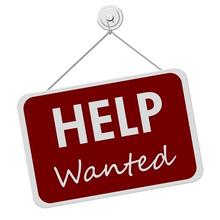 A skilled and knowledgeable workforce is a key pillar of an effective privacy program. Unfortunately, stakeholders have signaled that demand for a robust and effective privacy workforce is outpacing supply, as recognized in the Privacy Framework companion roadmap. We believe that the first step towards the development of a workforce capable of managing privacy risk is the creation of a privacy workforce taxonomy, aligned with the Privacy Framework and National Initiative for Cybersecurity Education Workforce Framework for Cybersecurity, to provide a common language around tasks, knowledge, and skills. Such a taxonomy can help organizations better achieve their desired privacy outcomes, support recruitment with more consistent position descriptions, and inform the education and training of professionals to produce a more skilled and knowledgeable workforce.
We welcome stakeholder input on this effort from a wide range of roles—even those who may not consider themselves to be privacy professionals (e.g., IT, cybersecurity, legal, product development, human resources, and marketing), but can still have a role in managing privacy risk. 
Privacy Workforce Public Working Group
The NIST Privacy Workforce Public Working Group (PWWG) is open to anyone who would like to craft task, knowledge, and skill statements for a workforce capable of managing privacy risk. Learn more and join this collaborative development effort.
Privacy Workforce Public Working Group
 
Join the Team! Announcing the Launch of the NIST Privacy Workforce Public Working Group | April 14, 2021 | Blog Post
IAPP Help Wanted: Growing a Workforce for Managing Privacy Risk Workshop | September 22-24, 2020 | Event Page | Summary Report
Help Wanted: Growing a Workforce for Managing Privacy Risk | August 20, 2020 | Blog Post