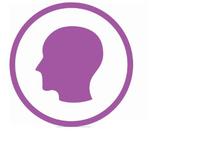 The Facial Identification Subcommittee focuses on standards and guidelines related to the image-based comparisons of human facial features. 
Officers | Members | Standards | Other Work Products
Jane Harris, Subcommittee Chair, Northern Michigan University
Vacant, Subcommittee Vice Chair
Thirimachos Bourlai, Subcommittee Executive Secretary, University of Georgia
Thomas Albright, The Salk Institute for Biological Studies (Human Factors Task Group representative)
Jason Cuddyer, Atlas Consulting, LLC
Matthew Graves, Defense Forensic Science Center (including USACIL)
Krystal Howard, Michigan State Police
Steven Johnson, Ideal Innovations, Inc.
Leslie Kelly, U.S. Government
Mark Lancaster, Battelle (Statistics Task Group representative)
Allison Miller, Defense Forensic Science Center
Paul Moody, Palm Beach County Sheriff's Office
Emily Mullins, U.S. Government
Lori Nix, Georgia Bureau of Investigation (Quality Task Group representative)
Denell Payne, Riverside County Sheriff's Department
Jonathan Phillips, National Institute of Standards and Technology
Kaitlyn Polinski, NCTC
Emily Prokesch, The Bronx Defenders (Legal Task Group representative)
Krista Rembold, Federal Bureau of Investigation
Melissa Southern, Raleigh/Wake City-County Bureau of Identification
Published by a Standards Developing Organization (SDO)
visit the access to standards webpage to access the ASTM standards listed above.
Sent to an SDO
Under Development
OSAC 2021-N-0025, Standard Guide for Printing Method Effects on Facial Comparisons.
OSAC 2021-N-0035, Standard Guide for Scanning Facial Images for Manual Comparisons. 
OSAC 2022-S-0001, Standard Guide for Image Based Comparison Conclusions/Opinions (this is being drafted in collaboration with OSAC's Video/Imaging Technology & Analysis Subcommittee). 
OSAC 2022-S-007, Standard Guide for Facial Comparison Overview and Methodology Guidelines. 
OSAC 2022-S-0008, Standard Guide for Minimum Facial Image Comparison Documentation.
OSAC 2022-S-0009, Guide for Role Based Training in Facial Comparison.
Physical Stability of Facial Features of Juveniles (Note: This is an annex to the Facial Image Comparison Feature List for Morphological Analysis, not a stand-alone document).
Guide for Facial Comparison Awareness Training of Assessors.
Guide for Facial Comparison Training of Reviewers to Competency.
Guide for Facial Comparison Training of Examiners to Competency.
Guide for Mentorship of Facial Comparison Trainees in Role Based Facial Comparison.
Minimum Training Criteria for Usage of Facial Recognition Systems. 
Managing Head Coverings, Accessories, and Make-up (HCAM) for Booking Photographs (Note: This will be an annex to ASTM 3117). 
Research & Development Needs
Webinars, Presentations & Training Videos
Discipline-Specific Bibliographies and Bibliographic References
These documents may contain information to help forensic scientists, judges, lawyers, researchers, and other readers better understand the nature, scope, and foundations of the individual disciplines as currently practiced. The identification of these documents does not represent an endorsement by OSAC or NIST. Only standards that are posted on the OSAC Registry and Technical Guidance documents, are endorsed by OSAC. The referenced documents may be subject to copyright. Note: Subcommittee position statements or responses to data collections by the subcommittee do not necessarily represent the position of OSAC or NIST.
FISWG:
SWGDE:
SWGIT:
ISO:
ANSI/NIST:
OTHER: