Help show the impact that forensic science standards have had on the community by participating in OSAC's 2023 Open Enrollment Standards Implementation initiative. 
2023 OSAC Registry Implementation Open Enrollment Period: July 18 - September 1
Download, complete, and submit your updated or initial declaration form to forensics [at] nist.gov by September 1, 2023.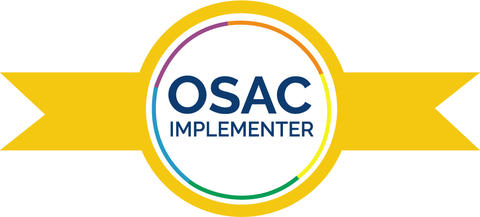 What is OSAC's Registry Implementation Open Enrollment?
Many employers allow staff to update their health insurance or benefit information during an open enrollment period that typically occurs at the same time each year and operates in a predictable fashion providing employees with a consistent approach to an important annual activity.
OSAC is taking a similar approach and providing a focused "open enrollment" period where forensic science service providers (FSSPs) are encouraged to update or initiate their implementation activities on the OSAC Registry - Standards Implementation Declaration Form. The OSAC Registry Implementation Open Enrollment period will occur during the summer season each year. OSAC will continue to accept declaration forms throughout the year but is designating this open enrollment period as an opportunity for FSSPs to standardize their annual voluntary declaration submissions or updates. 
The 2023 open enrollment period is July 18 - September 1.
Why is OSAC doing this?
For the past two years, OSAC has disseminated a Registry Implementation Survey to assess the state of standards implementation. We recognize that it takes time to put standards into use and acknowledge that FSSPs may not experience much change from one year to the next. Additionally, now with over 130 FSSPs self-declaring implementation, these "self-declarers" have surpassed the number of past survey respondents.
OSAC will continue to assess the state of Registry implementation on an annual basis, but instead of a survey, we have moved to this "open enrollment" approach to collect this valuable implementation information. OSAC will continue to accept OSAC Registry – Standards Implementation Declaration Forms throughout the year, especially from new implementers, but encourages existing implementers to set aside time to update their status during this defined period each summer. This will enable OSAC to serve as a data integrator for the forensic science community and demonstrate FSSPs' embrace of continuous improvement by independently adding standards from the OSAC Registry into their quality management systems. This voluntary adoption process signals a healthy and forward-leaning forensic science enterprise at a national level to both the stakeholders that use the results from FSSPs and to the legislative bodies that strive to ensure the U.S. has a fair and equitable criminal justice system. 
How can your organization participate? 
Is your organization an existing OSAC Registry Implementer? Complete the OSAC Registry - Standards Implementation Declaration Form to update any changes in your implementation activities. 
Is your organization new to implementation? If your organization has only started to implement standards on the Registry, this is a perfect time to begin filling out the declaration form and get familiar with the process! Even if you have only implemented one standard (either fully or partially) in one discipline, you are eligible and encouraged to submit a declaration form. The key is just to get started! 
We request that one declaration form be submitted per organization and location. For example, a state laboratory with multiple regional laboratories should submit one declaration form for each of its locations. Along with noting the standards your organization has implemented, FSSPs are also encouraged to add any additional feedback (e.g., challenges you may have experienced, implementation tools you would like to see, etc.) in the comments section at the bottom of the declaration form.
Please download and submit your completed declaration form to forensics [at] nist.gov by September 1, 2023. 
What will OSAC do with this information? 
After open enrollment closes on September 1, 2023, OSAC will compile the data and compare them against previously submitted anonymous data. OSAC will then use this information to prepare reports covering the number of new and updated declaration forms, general implementation trends, and which standards are being implemented.
Have questions?
Please email OSAC (forensics [at] nist.gov) with any questions or if you need assistance. 
For more information see: