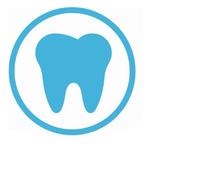 The Forensic Odontology Subcommittee focuses on standards and guidelines related to the application of dental science to the identification of unknown human remains and bite marks, using both physical and biological dental evidence.
Officers | Members | Standards | Other Work Products
Kenneth Aschheim, DDS, Subcommittee Chair, New York City Office of Chief Medical Examiner
Phyllis Ho, DDS, Subcommittee Vice Chair, Private Sector
Joe Adserias-Garriga, Subcommittee Executive Secretary, Mercyhurst University
Robin Ainsworth, D.D.S., Louisiana State University
Colin Bellair, Travis County District Attorney (Legal Task Group representative)
Clifton Carey, University of Colorado, School of Dental Medicine
Thomas David, Atlanta Oral and Face Surgery
Deborah Davis, University of Nevada, Reno (Human Factors Task Group representative)
Lawrence Dobrin, New York City Office of Chief Medical Examiner
Carla Evans, Boston University
Richard Fixott, Self-employed
Mark Lancaster, Battelle (Statistics Task Group representative)
Published by a Standards Developing Organization (SDO)
*Distributed with permission of the ada.
Sent to an SDO
Under Development
OSAC 2022-N-0028, Proposed Guidelines and Best Practices for Human Abuse Recognition by Dental Professionals.
Terminology for Stages of Tooth Development.
Research & Development Needs