Standards are only beneficial if they are used. To improve consistency within and across forensic science disciplines, ensure confidence in the accuracy, reliability, and reproducibility of laboratory results, and positively increase the impact of admissibility and expert testimony in courts of law, OSAC encourages our stakeholders in the forensic science and criminal justice communities to implement the standards on the OSAC Registry into their everyday practice.
OSAC's Registry Implementation Journey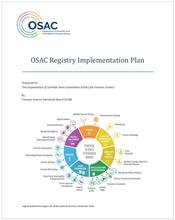 OSAC Registry Implementers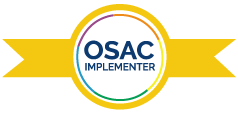 Over 100 forensic science service providers across the U.S. are using the standards on the OSAC Registry. Read the media releases and announcements from some of these OSAC Registry Implementers. 
Seven professional organizations, all represented on OSAC's FSSB, also formally declared their support for OSAC and the development and implementation of forensic science standards. Learn more about AAFS, AFQAM, AFTE, ASCLD, IAI, NAME, and SOFT and read their policy and position statements. 
Implementation Resources
For our stakeholders getting ready to undertake standards implementation, here are some resources to help you:
Visit the OSAC Work Products webpage to download and view a list of the OSAC proposed and SDO published standards moving through the development and Registry approval processes.  
Has your organization embarked on its implementation journey?
Complete OSAC's Registry Implementation Declaration Form and send it to mark.stolorow [at] nist.gov to let us know. Share your implementation experience and be featured in a future OSAC news post.